May 25, 2018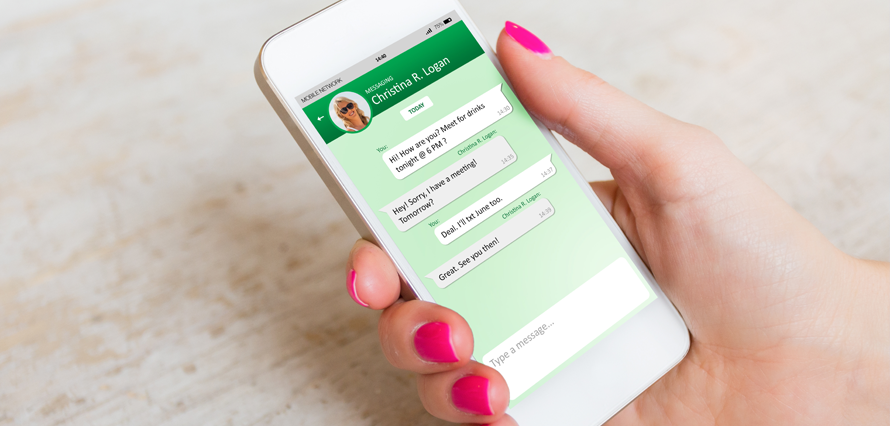 We're no strangers to the growth of Facebook and of course Instagram, and in the words of Chandler Bing, "Could there beeee anymore updates from Instagram this month?'
But, the less discussed of these growing apps is WhatsApp, which has quietly been growing its user base. According to stats released earlier this year, WhatsApp now has 1.5 billion daily active users and sees 60 billion messages sent per day. Facebook currently has 2.2 billion active daily users, so it doesn't take a genius to notice that WhatsApp is pretty huge when it comes to the amount of people using the platform daily. On top of that it's also the second largest story-sharing product behind Insta (Snapchat doesn't even get a look in). So, there you have it, WhatsApp is kind of a big deal!
With the recent departure of Jan Koum as WhatsApp's CEO and a huge reshuffling at Facebook since his resignation, it's only a matter of time before something big comes from WhatsApp. We've already seen them roll out their new business app in January which is a step in the right direction for enabling purchases through the app, we've recently seen a new groups tool and there's even talk of group video calling.
So, just how much of a big deal is WhatsApp when it comes to marketing? Most brands are aware that consumer attention and conversation is starting to move from social media to private messaging especially with the (I hate to say it) millennials and Gen Z. In fact, according to this survey by Nielsen for Facebook, 67% of mobile messaging app users expect to use chat more and more when it comes to communicating with their favourite brands, and when it comes to being able to directly message a brand, 53% of users would then purchase from that brand.
Big brands have already been using WhatsApp as part of their marketing strategy and it appears to be working. One of the first WhatsApp marketing campaigns came from Absolut Vodka. The campaign ran for three days and consumers communicated with Sven, a fictional bouncer. They sent voice messages, text messages and photos trying to convince Sven that they should be the lucky winner of the two Absolut exclusive party passes that were up for grabs. The campaign saw over 1,000 unique images, videos, audio messages and created over 600 contacts – this campaign managed to build a community and create buzz around a brand.
So, when it comes to rolling out campaigns and deciding what platforms to consider, maybe you should stop overlooking WhatsApp.