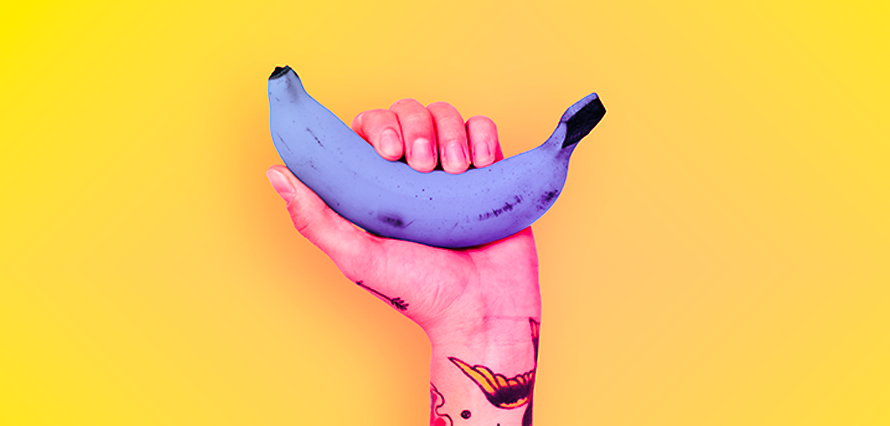 B2B Social Media Account Manager
---
Are you a specialist Social Media Account Manager, or an Account Manager who's been working across marketing/digital disciplines including Social Media, with agency experience?
Have you been looking for a role where you can grow, be an integral part of the team and not just be a small cog in a big machine? Does the idea of your company supporting you to finish your working day on time and take enough time off to look after your mental health sound amazing?
Then, read on!
We're looking for curious, well-organised Account Managers for both our B2B and B2C client accounts.
Let's start with the day-to-day, you'll be undertaking the following:
Creating project documents such as posting plans and paid media plans
Social media copywriting & proofreading
Creative concepting (we've got a studio to bring your ideas to life!)
Managing client relationships through regular emails and status calls
Multi-tasking to deliver tasks in a fast-paced environment on up to 10 client projects/retainers
Call/meeting notes, keeping our project plan documents/board up to date
Scheduling organic posts, planning & deploying paid media
Booking and briefing the studio
Research for social audits & editorial calendars
Contributing to brainstorms, client meetings and pitches
Community & influencer management, where needed on client accounts
Reviewing reporting data on an Observation, Implication Action framework
Creating case studies
Blog writing for IF website
Are you a match for this role? You'll need
2-3 years' experience, preferably in an agency – you'll know it's fast and fun!
An understanding of what makes B2B content sing – we break the social boring for brands, there are ways of making that whitepaper engaging!
At least 2 years working with B2B brands, or in a B2B agency – preferably technology
Be a planner – if you really know social, you know it takes high-speed planning with a solid structure and strategy running underneath
To work easily with anyone and everyone – collaboration is our middle name. Solo missions create stress, and diversity of thinking and ideas from your colleagues will always create a stronger creative output
Be accountable – manage projects hands-on, owning its delivery and completion
An eye for detail – spot that spelling error early because you know you can't edit Tweets (still! Come on now Twitter!)
To generate ideas – not alone (see above middle name), but you'll be able to use a strategic approach and brand personas to create engaging visual and copy content
A love of social – if you're not on Facebook much these days, that's fine, but you MUST know what's going on, or how will you exceed expectations for your clients?
The confidence to speak up – there are no bad ideas. You'll also need to be willing to concede if there's a better idea that comes up, though!
Experience in paid social – we're talking about hands-on understanding of the difference between objectives, how to build an audience and optimise for success
Energy – we're not a quiet bunch. Work should also be fun, so bring your smile and get stuck in.
Why immediate future? Well, we're biased, but, here goes:
Our people are amazing. And no, I'm not just saying that. Check out our social profiles on LinkedIn; you'll see for yourself!
We don't rely on our bean bags and gin bar for "culture", we operate a "leave no man behind" approach. We check in twice a day, 9am and 5:15, to share challenges, lean in to help on tasks and ensure no one is overwhelmed. After the evening call, we get offline – late working is rare, honestly, creative brains need time to recharge!
We have got a truly collaborative environment; it's not a value in a poster on the wall, it's part of our DNA and lived by our teams daily. In every part of the business, we live it and own it daily. And you should too!
We work with brilliant brands that possess amazing teams. Now, every agency probably says this, but how many agencies are able to tell you they've been backed by clients to go and try doing stuff, that no one else in the industry has done before? We're backed, brilliantly, by some of the best and bravest brands and client teams around
We're a multi-award-winning agency – there a bunch of trophies in our cabinet, won over the last 17+ years in business.
Location: hybrid – the office isn't in manic central London, and our team (sadly) don't all have beards long enough to warrant being based in Shoreditch. Instead, we're based in Kingston Upon Thames. Granted, it means we have to put up with riverside drinking and having to choose from about 50 different lunchtime cuisine options in the food market that's only 100-yards away.
We shut down between Christmas and New Year, everyone gets those 3 days off. On top of that, we offer 25 days holiday plus bank holidays. Frequently we'll add to this – in 2020/21 we've added several half and full days off as mental health days for the whole business.
There are a bunch of other benefits like commuting loans, mental health support and mindfulness coaching, a MacBook Pro with accessories, plus fab agency offices and parties.
We have fun. Lots of it. If this isn't for you, then au revoir. Thanks for reading
OK, so you're still reading. This is wonderful news.
Interested? Then email careers@immediatefuture.co.uk with your CV and we will get right back in touch.