March 24, 2017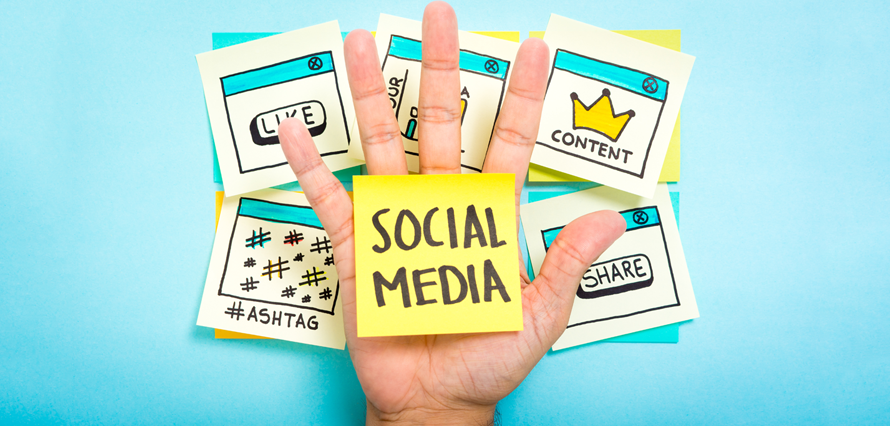 No one wants to feel like they're missing out, right?…
So, there are virtually no reasons not to implement social media into your marketing strategy, and since it is so cost-effective, there is hardly anything to lose.  It's most likely that your competition is already on social media, so don't let them take your potential customers.
And just in case you weren't aware, here are 10 advantages social media marketing will bring to your business.  Don't be the ones missing out!
Increased Brand Awareness
Social media is one of the most cost-efficient digital marketing methods used to syndicate content and increase your business' visibility.  Implementing a social media strategy will greatly increase your brand recognition, since you will be engaging with a broad audience of consumers.
More Inbound Traffic
Without marketing your business on social media, your inbound traffic is limited to your usual customers.  The people familiar with your brand are very likely searching for the same keywords you already rank for, and without utilising social media, as part of your marketing strategy, you'll have much more difficulty reaching anyone outside of your loyal customer circle.
Higher Conversion Rates
With increased visibility, your business gains more opportunities for conversion.  Every blog post, image, video, or comment may lead viewers to your company's website and increase traffic.  Social media marketing allows your business to give a positive impression through a human factor.  When brands are interactive by sharing content, commenting, and posting statuses on social media, it personifies a brand – and of course people prefer to do business with other people, rather than companies.
Better Customer Satisfaction
Creating a voice for your company through social media platforms is important in personalising your company.  Customers appreciate knowing that when they post comments on your pages, they will receive a personalised response rather than an automated message.  Being able to acknowledge each comment shows that you are attentive of your visitors' needs and aim to provide the best experience.
Improved Brand Loyalty
One of the main goals of almost all businesses is developing a loyal customer base.  Considering that customer satisfaction and brand loyalty typically go hand in hand, it is important to regularly engage with consumers and begin developing a bond with them. Social media is not just limited to introducing your brand's products and promotional campaigns, and customers see these platforms as a service channel where they can communicate directly with the business.
More Brand Authority
Customer satisfaction and brand loyalty both play a part in making your business more authoritative, but it all comes down to communication.  When consumers see your company is posting on social media, especially replying to customers and posting original content, it makes you appear more credible.  Regularly interacting with customers demonstrates that your business cares about customer satisfaction, and is available to answer any questions that they might have, and satisfied customers are eager to spread the word about a great product or service and they usually turn to social media to express their opinion.
Cost-Effective
Social media marketing is possibly the most cost-efficient part of an advertising strategy. Signing up and creating a profile is free for almost all social networking platforms, and any paid promotions you decide to invest in are a relatively low cost compared to other marketing tactics.  Being cost-effective is such an advantage because you can see a greater return on investment.
Improved Search Engine Rankings
Although posting on social media might get your business some site traffic, more effort than that is required to see significant success and search engine optimisation is very important for achieving higher page rankings, and obtaining traffic to your business website.  Being able to rank in the top positions for your keywords will revolutionise your traffic and continue to generate positive results for your business.
Gain Marketplace Insights
One of the most valuable advantages of social media is marketplace insight, and what better way to know the thoughts and needs of your consumers than by directly talking to them?  By monitoring the activity on your profiles, you can see customer interests and opinions that you might not otherwise be aware of if your business didn't have a social media presence.
Thought Leadership
Posting insightful and well-written content on your social media is a great way to become an expert and leader in your field.  There is no one way to become a thought leader – it requires work that can be supported by online networking tools.  To establish yourself as an expert, be sure to utilise social media platforms and build your presence, and the key to that is being communicative, connect with your audience, share content, and promote your authority.  When your social media campaign is aligned with other marketing efforts, your skills will be highlighted and followers will look up to you.
In Summary
It's clear that social media marketing has its advantages – and there are many of them, so if your business doesn't already have the appropriate profiles, create them!  Fill out your business' information and post some engaging content to begin gaining followers.