December 24, 2020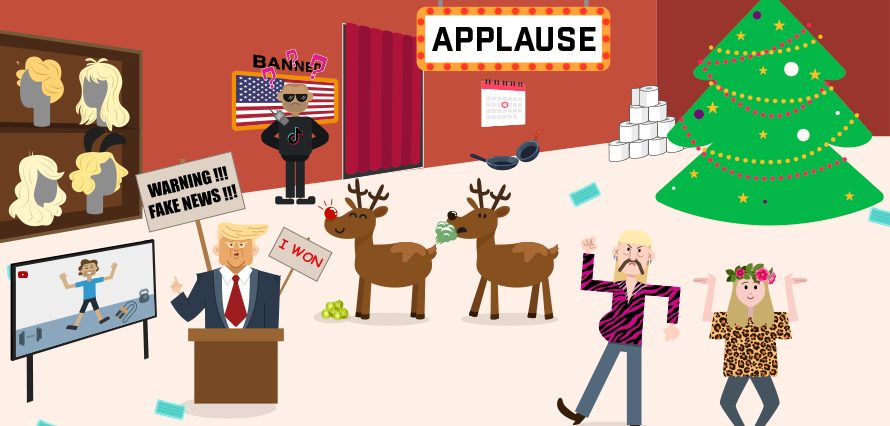 Well, there's simply nothing more we can talk about with 2020. It really has been a rollercoaster of a year for us all and we've captured some of the crazy highlights in our festive round-up image.
From decamping overnight to home offices, furloughed & un-furloughed staff and keeping projects going – through it all, social media has continued to evolve, innovate and for some, become a lifeline.  For us, it's our passion, but to refuel and get ready for whatever is about to happen in 2021, we'll be taking a break between the 24th December and the 4th of January.
Spend whatever time you can, online or off, with family and friends, and keep your spirits high by whatever means necessary – for most of IF, that means copious food and drink, probably some crafting and drawing, definitely a lot of movies.
We're so grateful to all the partners, clients and agency friends for helping us through this year, so from all of us, we wish you a gently Merry Christmas, and keep our fingers crossed for a Happy New Year!