By if-admin | April 29, 2015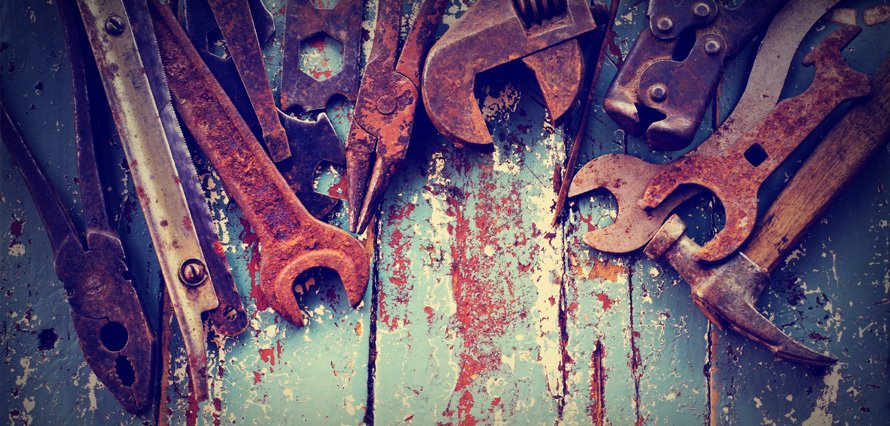 The hot topic of the moment is Digital Transformation. As you would expect of any agency principle, I regularly attend and speak at events on this very topic. Whilst I applaud the information that is being shared to help inspire and evidence the increasing importance of digital, all too often it will only benefit brands with very, very deep pockets. For example, how many brands starting out on their digital journey will listen to IBMs latest jaw-dropping initiative, then schedule a meeting with their CEO to discuss a multimillion-pound digital budget? Unlikely.
The vast majority of brands (including many household names) are only just starting out on their digital journey. The Telegraph, yesterday, published an article stating 'BLUE-CHIP businesses are failing at digital communications, with the majority of FTSE 100 companies damaging their brands by neglecting online, social and mobile media." An alarming but familiar story.
A week or so ago, when I blogged 'Twitter Pushes Revenues Growth from Big Data Analytics', I reference some compelling stats:
"88 percent of companies are going through a digital transformation to better understand the digital customer experience and better meet the needs of the digital customer. That's almost every company.
Then I learned only 25% actually studied the digital customer experience and only 12% actually immersed themselves in it. So 88% of companies are spending all this money to change digitally but only 25% could tell you why."
What does all this tell us? Unsurprisingly, the majority of businesses know they must embrace and harness digital to futureproof their business. They just don't know where to start. The list of questions can be endless:
What does this mean for our business?
What actually is it? Surely it's more than just posting to Facebook? (It is!)
How do we join up C-suite, Operations, Marketing, PR, HR, Legal and so on?
What systems do we need?
How does it affect Search, PPC?
Does it mean we need a new website that's mobile friendly? (Yes, you do!)
Where do we begin?
Daunting stuff. Fear not, we're here to help. Clearly, a lot of these questions (and about another 30 I could list) all need to be answered by the business and its departments – you will clearly need consultancy help. Until that time though, here are 27 free products that can help you.
Don't jump feet-first to a paid 'premium, pro, advanced' service, or whatever their term of choice for a product. The free versions are more than good enough – we use a number of them internally. Our advice: figure out what digital means to your business using these free tools.
As we move forward, understanding the successes and how they drive lead generation or customer acquisition, means you can scale and upgrade to the paid services.
Bitly: Shorten your links, control your brand and capture your data. Optimise your marketing tactics to drive engagement.
Buffer: Save time on social media and simplify your social routine by scheduling posts on all of your social media networks.
Clickly: Free to start with, Clickly monitors, analyses and reacts to online traffic in real-time.
Copyscape: A free plagiarism checker, this software lets you detect duplicate content and check if your articles are original.
Facebook Page Insights: An obvious one, you might say, but the analytics function has moved on significantly. The data now served by Facebook, detailing Page activity, is very good. It certainly doesn't get the credit it deserves.
Feedly: A free content curation tool that pools content from various online sources (media, blogs and forums). You select the topics most relevant for you, and Feedly goes and gathers the articles and stories.
Frontify: Free for single project use, Frontify is a specification engine for web workers. It's the key to outstanding user experience projects, allowing users to interact, debate or learn from industry developers.
Google AdWords Keywords Planner: A free Adwords tool, Google's Keyword Planner is like a workshop for building new Search Network campaigns or expanding existing ones. You can search for keyword and ad group ideas, get historical statistics, see how a list of keywords might perform, and even create a new keyword list by merging several lists of keywords together.
Google alerts: Allows you to trawl the internet looking for information and articles relating to keywords or topics.
Google analytics: Another obvious one, you might say, but gathering data for form insight is critically important when charting your digital journey.
Google Consumer Barometer: A free tool to help you understand how people use the internet across the world.
Google Docs: Allows you to edit, update and share documents in real-time. Anyone prone to remote working will use these as an essential part of their toolkit.
Hootsuite: A powerful social media management tool. Among other features, it allows you to manage multiple networks, schedule messages, engage your audiences and measure ROI from one dashboard.
IFTTT.com: This free app allows you to manage and maximise the functionality of other apps on your smart device. For example, if you post a picture to Instagram, you can set IFTTT to auto-save the image to Dropbox. There are endless 'recipes' for pairing functions of different apps to save you time.
Jurnid: Expert brand journalists and content providers are ready to work on your stories.
Blogs, articles, website content, white papers, email marketing, press releases, and more.
Pexels: A free-to-use stock image library that allows users to copy, modify and distribute their images. The pictures are free for personal and even for commercial use.
Pocket: A free app that helps you gather, organise and distribute content to social. Pocket integrates with more than 1500 apps (iOS, Android, Kobo and Web Browser).
Riffle: Lets you assess the current and potential value of Twitter users, allowing you to prioritise engagements.
Sh(a)re.io: Converts RSS feeds into social posts. Sh(a)re extracts marketing and interesting content from your favourite blogs and websites, then converts them into 140 characters or less.
SocialBro: Free to start with, SocialBro is an advanced solution for the management and analysis of Twitter communities. It provides social media and marketing professionals with in-depth data about their Twitter communities and tools to manage them.
Swayy: This tool helps you discover the most engaging content to share with your audience on social, based on their interests and engagements.
Talkwalker Alerts: An easy and free alerting service that provides email updates of the latest relevant mentions on the web, directly to your inbox or RSS feed.
Klear: A free social media analytics tool that provides key statistics from your Facebook, Twitter and Instagram profiles.
Tweetdeck: A free social media management tool for real-time management, tracking, organising and engagement.
Tweriod: A free Twitter tool that helps you determine the best time to tweet. The free version will analyse up to 1,000 of your followers.
Twitter analytics: Another obvious, but frequently forgotten tool. The free data charts volume of tweet, impressions, visits, mentions and followers.
WeTransfer: A free service to send files of unlimited size from A to B.
Clearly, these 27 tools will only get you so far. You need to have smart people who are able to use them and harness their many benefits. It goes without saying you must have a robust (and tangible) digital strategy, built around rigorous data and intelligent insights to truly move your business towards digital transformation.
One thing this shows, in the short to medium term at least, is that significant technology investment is not always required.
Happy transforming!