April 17, 2015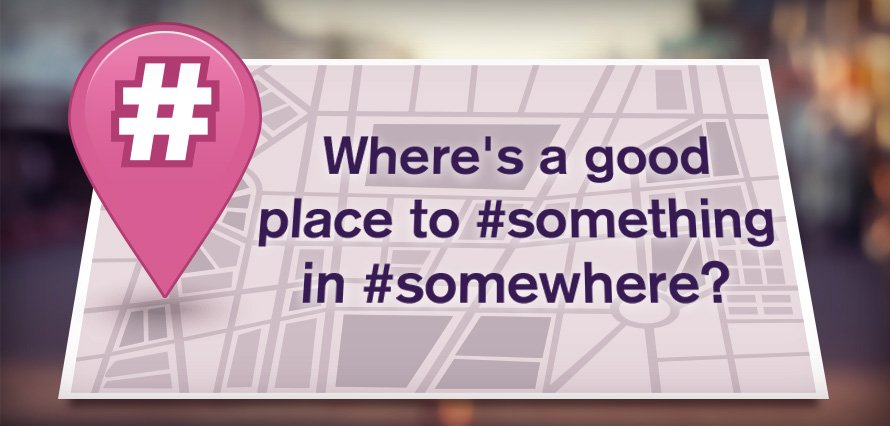 Finding yourself in a new location, town or city can be quite daunting. But being able to connect to others and discover new venues can be key to quickly getting the most out of your new whereabouts. On a recent trip to New York (for the first time), we adopted the use of three very effective ways to connect to others and unearth hidden gems to visit and explore. Here are three great (but by no means all new) ways connect and engage with people in new locations. 
Pan Pan
A great new tool that uses Twitter outreach to ask key questions in new locations, Pan Pan connects to your Twitter account and uses your profile to target your tweeted questions about any location to other profiles based on their location and profile keywords. Imagine every question you tweet reaching the right person every time, with a high degree of accuracy and a surprisingly high response rate. Upon the first use of Pan Pan, we were amazed how simple and effective it was, and within minutes had several responses to our questions suggesting some lesser-known top places to visit. Each response was from a real Twitter profile as opposed to a brand or bot, and their responses were genuinely helpful, without flippant remarks being randomly targeted. 
Foursquare
Even if you're not an avid Swarm user, or have never even 'checked-in' to a venue via the Foursquare's Swarm app before, Foursquare still allows you to use your location to find and engage with top rated venues, lists and tips created by ever-critical Foursquare users. With a comprehensive search function categorising venues across categories – and whether they are trending or high scoring – you can easily experience plenty of user-image-driven locations. Now connected with Apple and Google maps, you can quickly map an exploration of a new neighbourhood, and with extra connectivity to Open Table you can make sure you have a reservation when you get there in just a few clicks. Check out this list of NYC venues.
Unplug 
No really, it's not the name of an app, we really mean put that device away. Go and explore and talk to people. It may sound like a "no-brainer" for some, but social media isn't the be all and end all of modern communication. And for those of us who have been brought up in a digital era, it may not be a first or even second thought to turn off and ask a local. Unplugging requires you truly consider what you want to find instead of just seeing a cascading list of rated search results. It's way more exciting than just Googling places with a casual pretence of what you may find – and  usually a lot faster to find what actually floats your boat.