By if-admin | September 2, 2016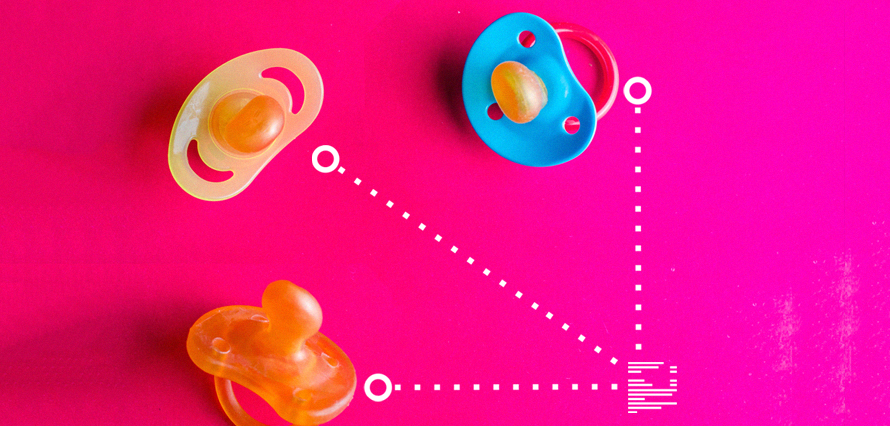 Recently I had a baby – well not personally, but my partner did. I also had, probably, the longest period of time off in one go I have ever had since working – 17 days! It was a magical time, filled with 'firsts' and all kinds of wonderful, scary and emotional experiences. On top of that, the clarity of mind away from the office and my job actually allowed me to come back with fresh legs, fresh thinking and a new bout of enthusiasm for what I do. Plus when the baby wakes up crying at 2am I have the added bonus of being able to now say "you should probably go love, I've got work in the morning." No, obviously I don't do that 😉
Here is what I learned during my time raising a human for 2 weeks that could help you be a better marketer:
Be patient
Nothing tests your patience like a baby. The beauty of hugs from the little human you created are balanced out in equal measure by screams and cries that rock you to your core. But you can't lose it, you can't panic. You have to keep you cool, be patient and persist. I think it was Benjamin Frankin that said "energy and persistence conquer all things" and I believe this to be as true for raising a child as it is for marketing practice. Some activity, especially in my favourite world of niche B2B marketing, takes time. There are nurture programmes, long sales cycles and many learnings as you go – you cannot boil the ocean in one go – be patient. Good things come to those who wait.
Trust in those around you
I learned a powerful lesson from the things that I could not see. Sometimes it really is what you don't do that matters. It is incredibly important to trust in your team and colleagues. You employed them for a reason. Hopefully, that reason is that they are smart and highly capable individuals. Whilst I was away, many of the day-to-day things that I would usually pick up and deal with had to handled by one of the team. In some cases these tasks were out of their comfort zone – but they rose to the challenge. It reminded me that empowering my team and letting them take the lead can show you skills that you – and maybe even they – didn't know they had.
If at first you don't succeed
When we got back from hospital we didn't have a clue what we were doing. I have never had the responsibility of keeping another human alive except myself (and I'm not exactly a pro at that). I am sure that most first-time parents feel this way. Finding a solution only has so many options – when she cries you try feeding her, or changing her, or winding her. The point is that you don't always get it right first time. The same can be said for marketing. It has always been important in marketing to test and try things. I was told once by a CMO that "I don't care if it works or not as long as we learn from it." Having a child reinforced that principle for me. It isn't always about the numbers – sometimes it is about the journey rather than the result.