March 23, 2017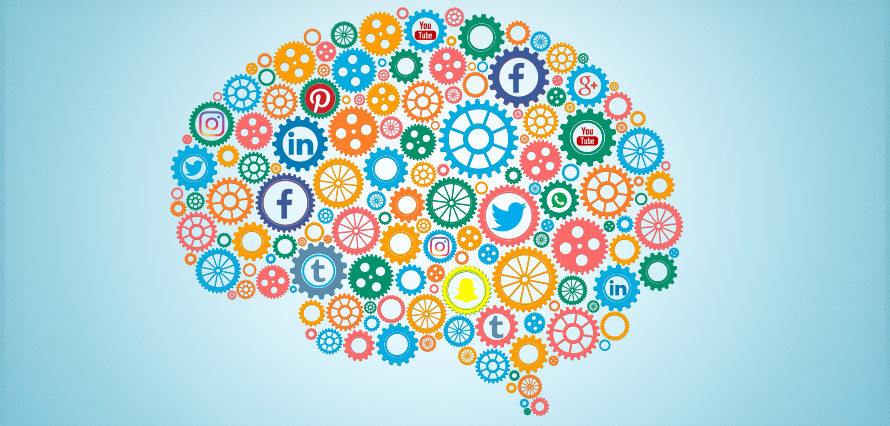 Did you know that social media data can predict the weather?
According to a study from Warwick Research, social photos and key words in posts can be used to predict extreme weather. Using these social sensors, alongside meteorological information, the social chatter improves forecasting with eye-witness details that determine the weather with more precision than ever.  How amazing is that!
In fact, social media data does more than give you weather predictions – dig deep and you'll find an incredibly rich source on information that gives brands signals that go beyond your Facebook Page or Twitter profile.
All those tweets, pics, posts and chatter, deliver real-time insight, competitor market share and an array of audience topics and interests. With the right analysis you can determine behaviours, motivations for purchase, triggers for actions and a deeper understanding of your customer. Insight that delivers game-changing marketing opportunities. Here's three ways to cut your data and inform your wider marketing and business strategy:
Predictive data that signals marketing advantage  
In the last twelve months' predictions from social data have been more accurate than polls and surveys. Think Brexit or the US Presidential election. Analysed with statistical rigour, brands can have access to precision social signals that can inform buying behaviours.
For instance, spotting a cold or flu uplift in conversations can inform stock levels of tissues or vitamin useful for Pharma or FMCG. Drinks companies can tap into localised weather to know when to upsell and promote specific brands.
This insight, shared across your company allows relevant social signals to inform your email marketing, SEO and offline channels including out of home. Data can be cut by location for pinpoint accuracy and even predict where sales support might be needed. The accuracy has impact beyond social and allows you to be more targeted and relevant in other channels.
Historic data shines a light on behaviour
Social data is a window into unbiased opinions, thoughts and actions of your customers. It will give you a richness to audience personas and profiles that will help you plan wider marketing activity.
They key is to go beyond conversations about your brand. Look deeper at conversations based on relevant topics and interests. Last year we looked at the cinema going social chatter for a client that owns a number of movie theatres. During the analysis, we discovered that women likes to go to the cinema mid-week with a group of friends. More research showed this was no trend. Instead, it was prevalent behaviour that was not seen through other data or in other channels. A change in communications and a programme designed to promote Thursday "Girls' Movie Nights Out" saw a significant uplift in mid-week cinema going.
In a rather well documented example, a BrandWatch client, Ben & Jerry's also uncovered a rather impressive marketing opportunity through social media. In analysing social behaviours around ice cream consumption, they discovered that there was actually a desire to buy Ben & Jerry's even when the weather was not hot (the typical seasonal time to promote ice cream). So, the company didn't increase summer promotions, instead they moved spend to when rain was forecast – with much success.
Language and keywords inform brand messaging
Back in the day when marketing was all about the 4Ps, the focus was on how products were taken to market. It was all about the brand communication. Today, consumers demand personalisation.
Being relevant is as much about understanding language as it is about behaviours. What are the key words used by potential customers, what are the topics that matter, how do they express themselves? You might be surprised to find they are not what you think.
Yorkshire Building Society spotted that the way people talk about mortgages was not as expected. Consumers didn't actually use the word 'mortgage' very often, neither did they use the word 'savings'. However, they did talk about 'homes' and 'aspirations'. Cross channel marketing messages can then be adapted to fit the consumer language – and thus resonate better.
It is often better to look beyond your own (or your competitors) brand mentions and dive into topics that are likely to be relevant to your brand instead. You just might find nuggets of insight that can be used across the wider marketing mix or even across the business.