March 17, 2016

In the age of moment-driven marketing and with brands creating more content than ever before, you need a plan. Borrowing from the "original" publisher world, we have adopted the use of content calendars as the lifeblood and centre piece of our marketing planning. But on the whole, this really means some kind of spreadsheet or word document – largely inconsistent in nature with new templates being created and adapted on a per team basis within large organisations. Sound familiar?
So, without further ado, here are 3 tools that are worth a peek:
Content Calendr
Newly launched Content Calendr is the brain child of Alex Packham, former social media manager at Now TV and now agency owner with ASTP. Lovely interface and smart features delivered from a team that you know are going to have social media content management at the heart of what they do…well worth a look.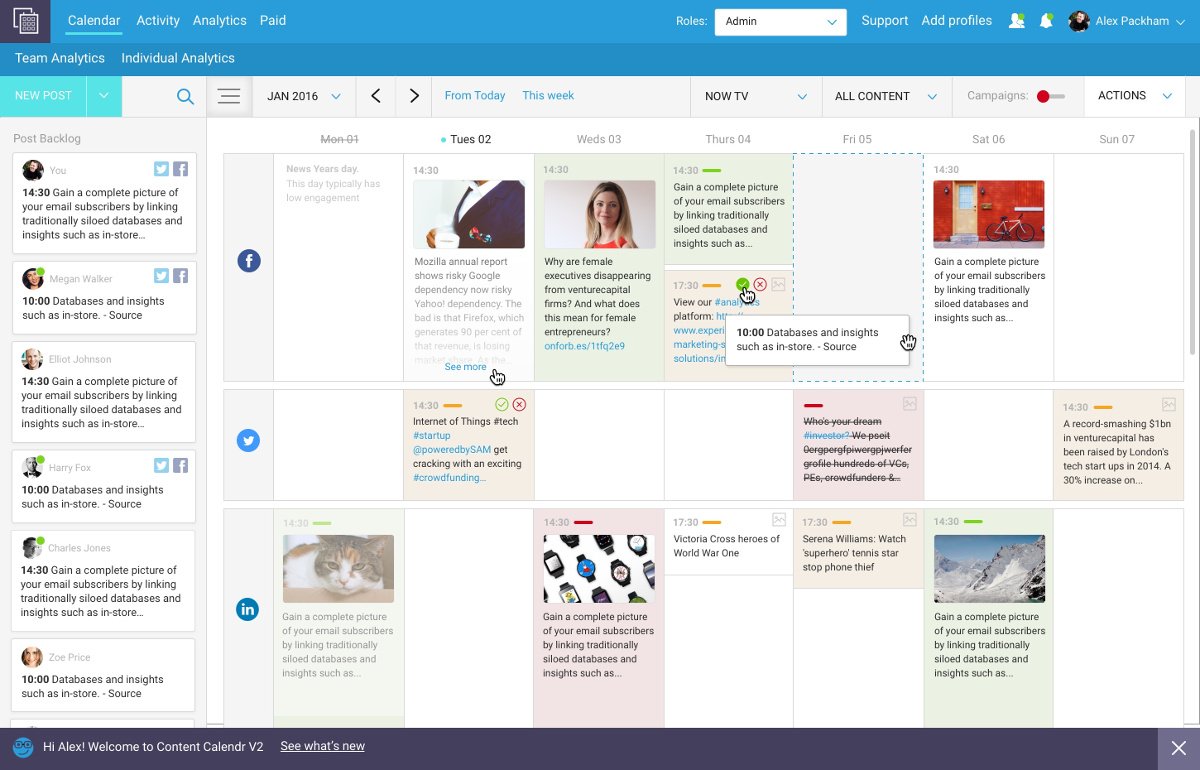 Marketing.AI
Personally am a big fan of the features here. They seem to have thought of everything, denoting everything from buyer-personas to customer journeys. Layered calendars allow multiple teams to collaborate, managing their own content strands that feed up into a "bigger picture". Built in asset library too. Feature rich but probably one teams looking for a decent level of sophistication.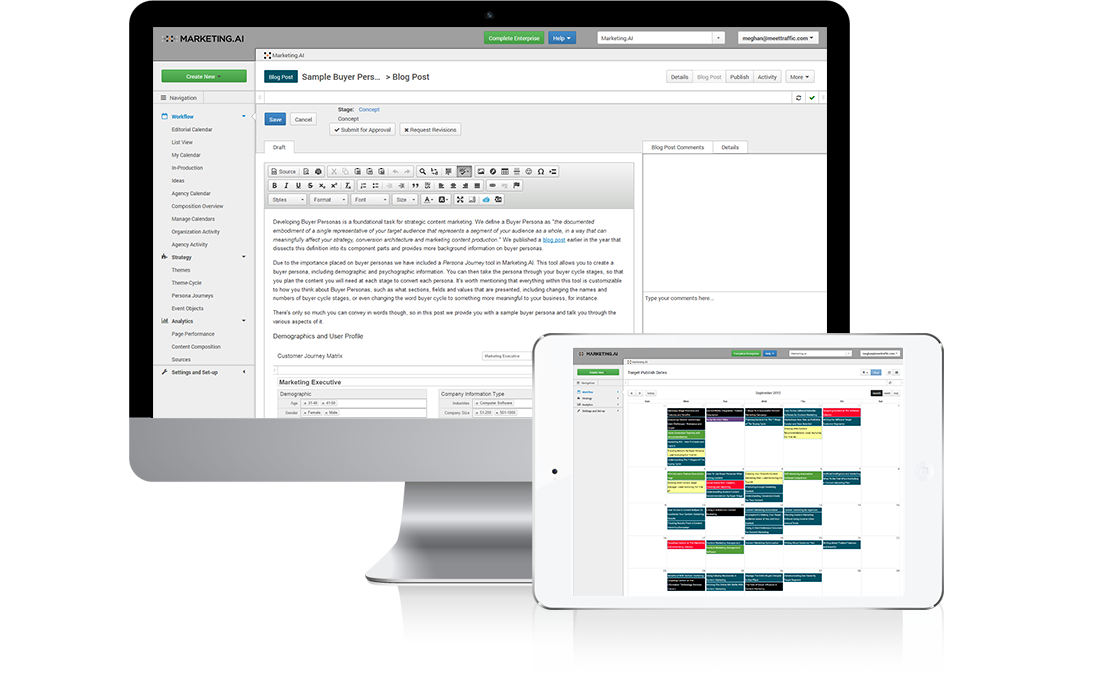 Kapost
Bit more of a rounded content planning tool rather than just a calendar, much like Marketing.AI above. Another rich feature set. Kapost focuses on content as part of wider B2B marketing strategy.
For the heavy enterprise business it is also worth factoring Percolate into the mix if you are consider options. But for those who aren't at the stage where you are looking to make any investment into a new tool, then here is a fantastic resource from the team at Huspot which details how you can use Google Calendars as your central content calendar https://blog.hubspot.com/marketing/create-robust-editorial-calendar-ht