December 22, 2016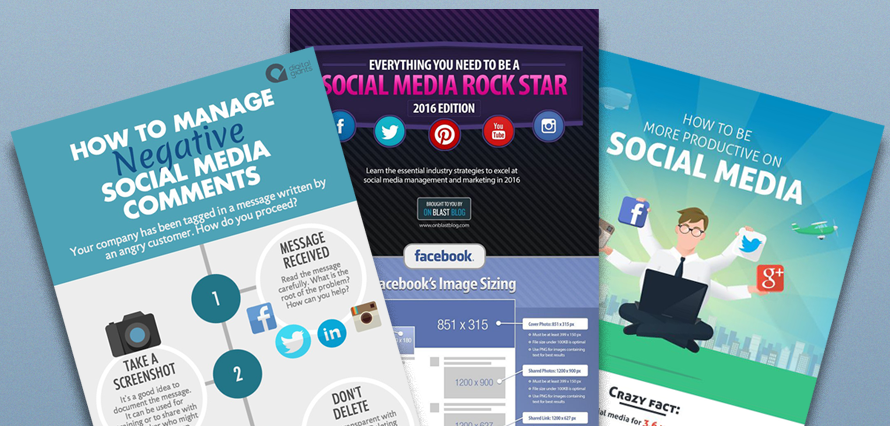 We are all winding down for the festive period, and with that in mind, we have compiled an easy to digest blog consisting of 3 useful infographics to read…
While you are eating your cold turkey sandwiches
As an alternative to watching the Queen's speech
While feeling sorry for yourself on New Years day morning (or afternoon depending on how much sleep you got
This infographic contains an image sizing cheat sheet for every social platform, Keyboard shortcuts to save time, best times to post, best social tools, Tips on generating engagement and how to write headlines.

Source: https://www.onblastblog.com/

Managing your social presence can be a full-time job for some, but social shouldn't be a drain on your life. learn the tricks of working smart not hard with this useful infographic on maximising your social productivity


Source: www.quicksprout.com

Community management is always tricky and there are always going to be some Scrooges out there ready to complain sometimes with good reason and sometimes just for fun. This infographic is our final present to you, to help you deal with the negative sentiment.


Source: www.BeDigitalGiants.com

This blog concludes 2016 for us at immediate future, we hope you have a good holiday and we look forward to seeing you again in the new year.