January 18, 2017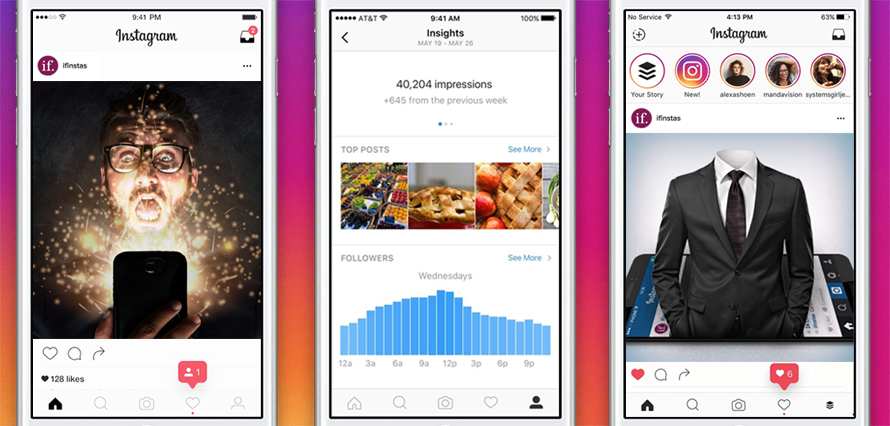 Instagram Stories Ads
Good news! Instagram just announced that it will be releasing ads in its Instagram Stories section, which has managed to acquire about 150 million people check out Instagram Stories since it release later last year. And yes, Instagram is copying Snapchat a bit (again) but at the end of the day, it's about what users prefer. Oreos is a copied product too, and way more successful than the cookies it copied. Anyway, getting a bit carried-away here.
Why is this exciting?
From a brand perspective, the answer is obvious: you will have the ability of tapping into that 150 million pool of people and use it as another campaign ad placement within your Facebook Power Editor, giving you more to play with. That's always a good thing; at least in our books.
Right now, this functionality is not available for everyone. Instagram is currently working with a handful of brands including Airbnb, L'Oreal, McDonald's and Nike. But the plans are to open this up to all Facebook Ad Users after initial testing.
Social Selling
What could drives sales more than, well…a shop within your Instagram account. This is not available everywhere YET but it's coming to an Instagram account near you pretty soon.
Essentially, what this nifty feature will allow you is to tag products within your Instagram image and link it to you shop, giving your customers an way to purchase. Literally, buying something will be just a click away increasing your mobile conversions. This can really help you convert that mobile traffic into purchases even if your site is not fully optimised for mobile, which is the case with the majority of pages, from our experience.
You can ready more about it here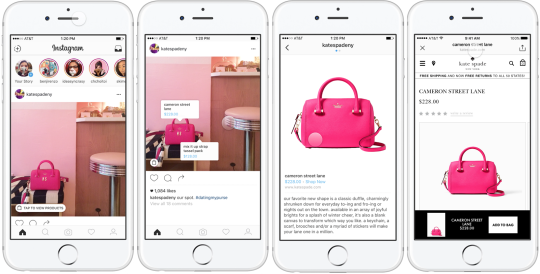 Analytics
Now, we have done our fair share of complaining about Instagram Analytics. It hasn't been the best, to say the least. It's comforting to see that Instagram, as Facebook-owned platform, is making progress on that front.
Last year, we saw the improvement of Instagram's Business Analytics, giving you insight into your best performing posts by impressions and engagements, and also your channel's demographics. This was just the start (phew).
Instagram has recently announced that it's also expanding its Analytics to Instagram stories. This move is definitely supported by the popularity and consequent monetisation of the feature and underpins Instagram's mission to become a stronger advertising platform for businesses.