July 7, 2022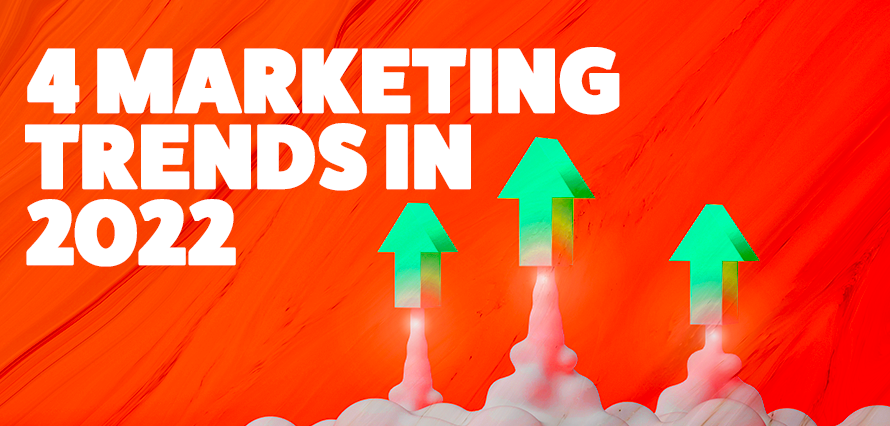 2022 might be a year when marketers can transform a period of uncertainty into opportunity.
Understanding the recent trends will help to adjust and adapt rapidly to meet ever-changing customer needs. In today's blog, we review 4 popular B2B marketing trends that can help you succeed this year.
Marketing Automation
In 2022 the importance of automation and data is expected to grow. Automation allows become more effective while spending less. Try using client management platforms that come with dashboards and analytics. This data-driven approach improves relationships with audiences through personalised marketing communications.
Innovative Interactions
Use new methods of saving and receiving messages. Marketing chatbots and AI can help marketers to minimise wait time and reach and communicate with customers more effectively. Interactive emails can also get more communication and improve conversions and ROI.
Personalization
When done right, personalisation can boost your brand awareness, generate quality leads and drive conversions. New channels emerge every year, so marketers must choose wisely and make sure that these channels allow tailoring messaging to their audience's needs.
Original Content
In 2022, original content such as blogs and content hubs will become even more valuable. B2B customers believe that original content is a sign of organisational experience and knowledge and consider it to be important when making purchasing decisions.
Marketing is ever-evolving and marketers must always adjust and adapt to rapidly changing customer needs. Contact Immediate Future today if you want to build a social marketing strategy that will boost your engagement and help you to stay ahead of trends.