January 19, 2016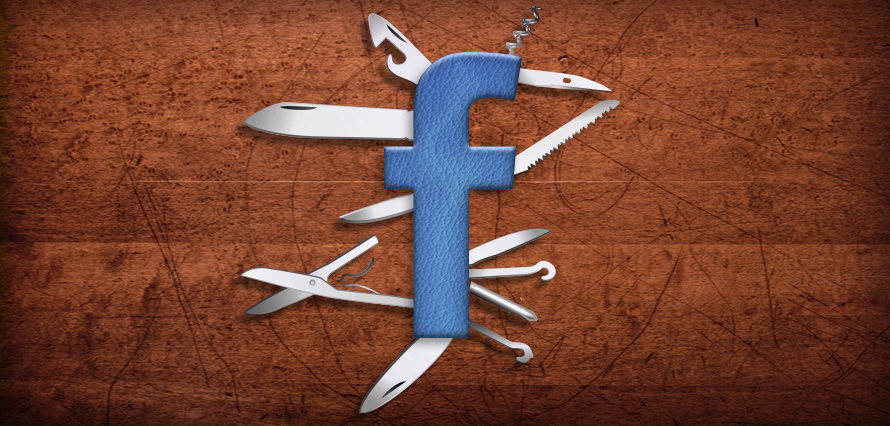 Facebook is rapidly becoming the all-singing-all-dancing internet within the internet it has been aiming for for years. Here are a few functions Facebook products have that you might not know about:
PAGES
Pages is one product by Facebook that has constantly updated and added new features in the last year, here are a few of them:
Responsive to messages icon.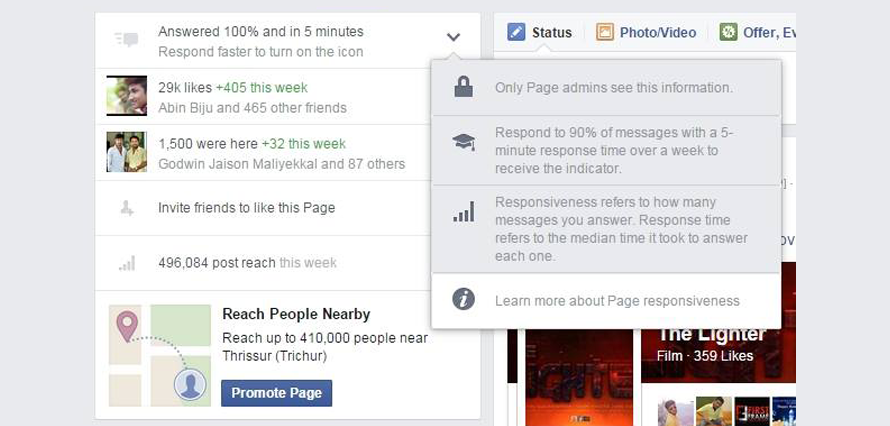 The 'Very responsive to messages badge' shows people which Pages respond quickly and consistently to private messages. To get the badge below your Page's cover photo, your Page must have achieved both of the following over the last 7 days:
A response rate of 90%
A median response time of 5 minutes
When your Page has the badge, anyone can see it. When your Page doesn't have the badge, only people who help manage your Page can see responsiveness info on your Page.
Starting this month, all Pages can set the average time it takes for them to reply to messages. Admins can choose to show that they respond either "within minutes," "within an hour," "within hours" or "within a day." Average response times for Pages are calculated for each Page automatically and the response time shown on the Page defaults to their average response time, but admins can now control the response time that shows publicly on their Page. This is now also integrated with Messenger.
Customer Management Inbox
The Inbox used by Pages has also had an overhaul, giving Admins the useful customer insight they have been lacking in the past. As you can see below, messages now come with context and previous message data, essentially adding customer retention/satisfaction tools to Messenger for Pages.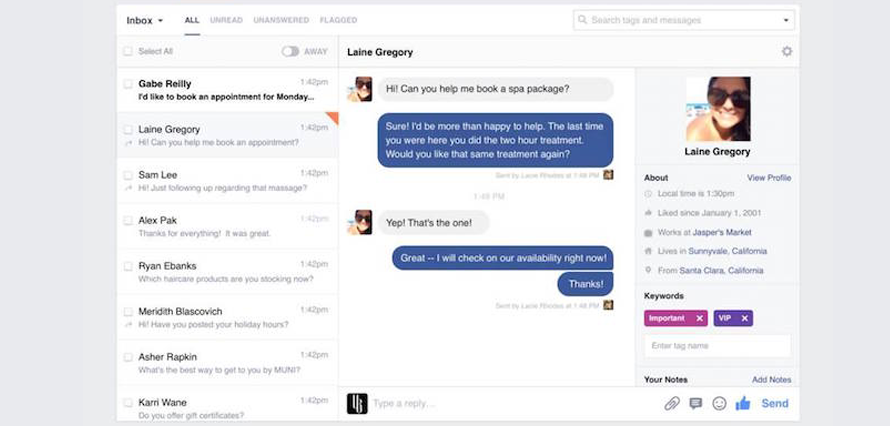 Read more here https://newsroom.fb.com/?s=pages&post_type=
https://www.facebook.com/help/475643069256244
Fan Comment Tracker
Under the Activity tab on your Page you can monitor and respond to comments made by customers. This is a brilliant way of tracking interactions and ensuring nothing slips through the net. An ignored complaint, for example, could be devastating.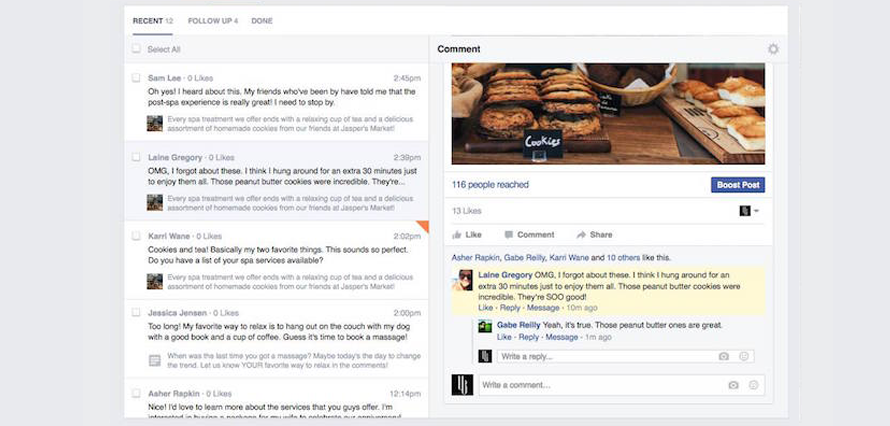 LIVE STREAMING
Whilst not in direct competition with Meerkat and Periscope (as it is only available to verified VIPs through the Facebook Mentions app) Facebook Live is still a very powerful engagement tool. Since it was introduced in Aug 2015, Live has gained popularity with celebs and public figures including Dwayne 'The Rock' Johnson, Serena Williams, Luke Bryan, Ricardo Kaká, Ashley Tisdale, Lester Holt, Martha Stewart, Michael Bublé and more.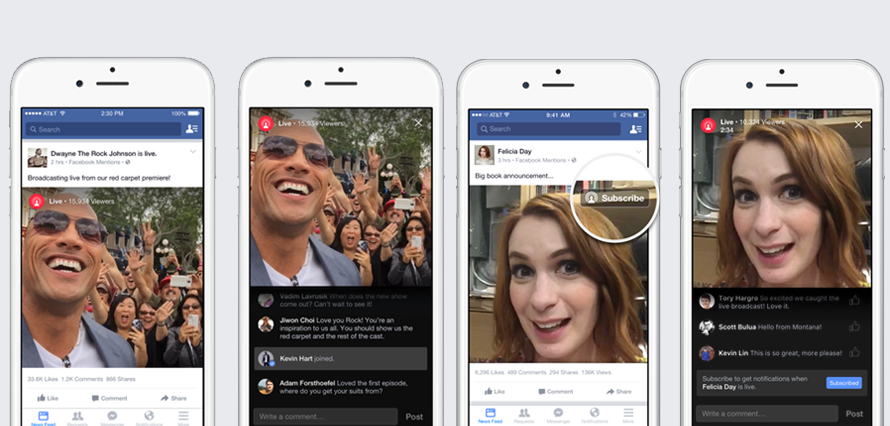 Fans can comment on, like or share the video while watching a live broadcast, as well as see when their friends or other public figures start watching. Videos can also be saved on the streamers page after streaming for later viewing.
Read more here https://media.fb.com/2015/08/05/introducing-live-for-facebook-mentions/  https://www.facebook.com/facebookmedia/best-practices/live
MENTIONS
While we're talking about Facebook Live, I have to mention Mentions. This brilliant little app lets your favourite celebs share updates across Facebook, Instagram and Twitter, stream video live and connect with fans whilst also monitoring trending stories and topics all in one place.
Unfortunately Mentions is only available to public figures who are verified on Facebook, so unless you're super famous you will only be on the receiving end for now.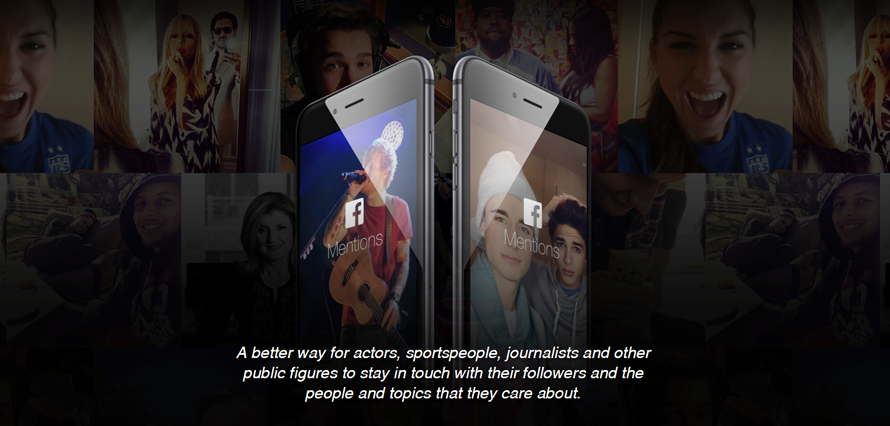 https://media.fb.com/2015/08/05/introducing-live-for-facebook-mentions/
SAVED POSTS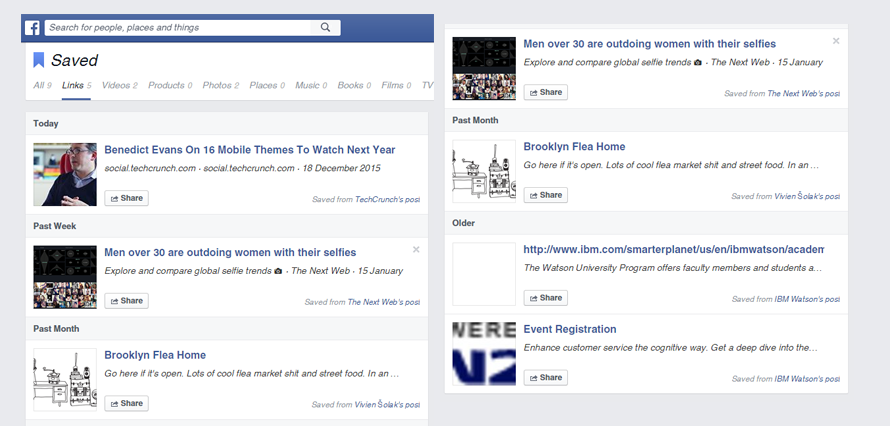 Although this feature has been around for ages, no-one seems to talk about it all that much. Saving posts from your timeline for later viewing or sharing is incredibly useful. Services such as Pocket and Instapaper are incredibly popular right now, but Facebook has had this feature available on desktop and mobile for years. Save is simple: when you see something interesting in your feed that you'd like to revisit later, just click the Save button in the bottom right of the post or the drop down arrow in the upper right of a post (or the "…" on a Facebook page) and then select Save.
To view or share something you've saved, you can click "Saved" in the left hand column where saved items are organised by category and date saved.
MESSENGER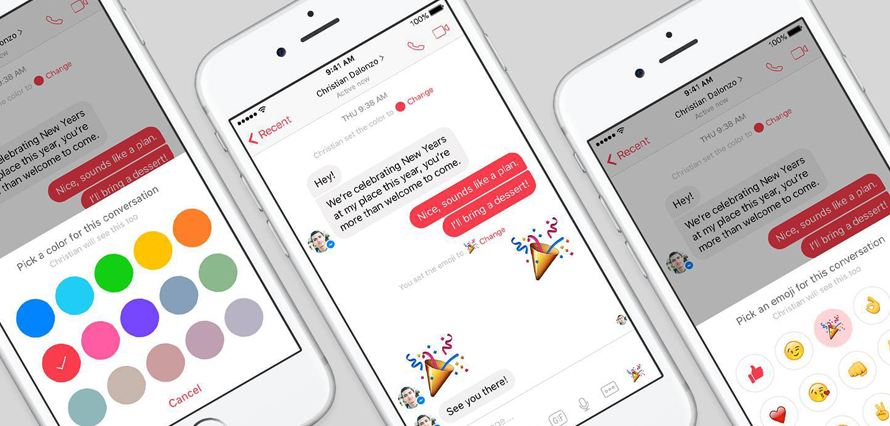 2015 saw some significant improvements to Facebook Messenger – video calling, the custom conversation colours, nicknames and emojis, plus the customer data for Pages I mentioned earlier. Facebook also introduced the ability to send and receive money to friends right from your message thread, and transportation with Uber integration. We should also see the introduction of Facebook's Siri-like personal assistant, 'M', due to roll out this year.
For more on Messenger and its future applications follow it's Head of Product – https://www.facebook.com/Davemarcus  and his blog here – https://www.facebook.com/notes/david-marcus/heres-to-2016-with-messenger/10154485804004148
SPECIAL MENTION
Facebook have also improved their Donate Button for Pages and added Fundraisers, a dedicated place to raise funds from a non-profit's Page for a specific campaign.
Read more about them here –https://newsroom.fb.com/news/2015/11/introducing-new-tools-for-nonprofits/
*Image source: Facebook