March 17, 2017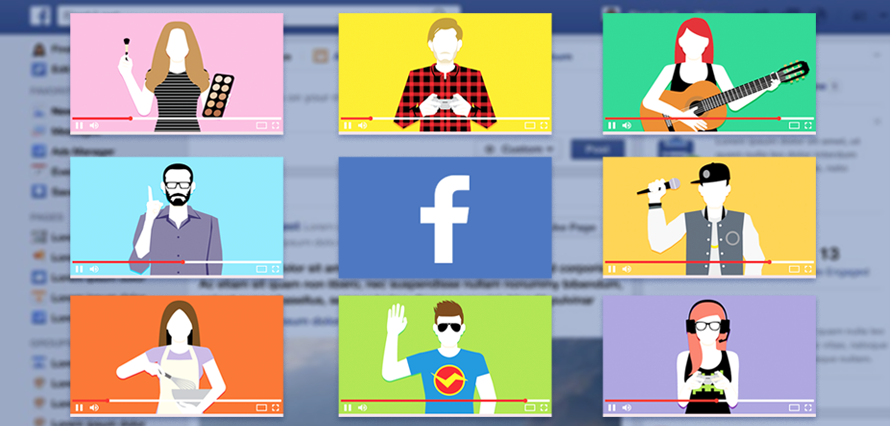 You've probably heard that word-of-mouth has been identified as one of the most valuable and effective forms of marketing, influencing up to 50 percent of all purchasing decisions. In digital marketing, this goes well beyond recommendations from peers. These days, influencers are the key to word-of-mouth marketing. Research from Twitter shows that 20 percent said that a Tweet from an influencer inspired them to share their own product recommendation, and nearly 40 percent of Twitter users say they've made a purchase as a direct result of a Tweet from an influencer. Even more, 92 percent of consumers trust recommendations from other people – even someone they don't know – over brand content. The lesson here is clear: Online consumers trust real people, not companies. This is why influencer marketing exists.
Influencer marketing is a marketing technique that focuses on promoting and selling products or services using key leaders (influencers) who can have a positive effect on a brand by getting out the word for you.
But who exactly is an influencer? An influencer is a well-connected person who has the ability to reach consumers and affect their decisions by sharing their expertise and opinions through blogs and social channels. However, not every influencer is the right influencer for your brand. Relevancy is the key. When determining which influencer to work with, marketers must always take into consideration what kind of business they run and whether their customers, prospects, and community trust who they choose as influencer. How do you do this? Below, you'll find five steps to creating and running a successful influencer marketing campaign on social media.
1. Identify goals and KPIs for your influencer marketing campaign
Don't just run an influencer campaign for the sake of doing it. You'll need to define how it fits into your overall marketing goals and what you want to get out of it. A few of the reasons why marketers work with influencers are SEO, crisis management, to create and promote brand content around a launch or event, etc. The list is long which is why it's ever so important to set specific goals that fit into your marketing mix, as well as the KPIs to measure whether you have achieved these goals.
2. Define your ideal influencer profile
One of the main challenges for marketers is to identify the right influencer to work with. The most important aspects to consider are credibility and authenticity (does your influencer have an established trustworthiness with your audience?), relevancy (how relevant is the influencer to your customers? Does his/her tone of voice and style conform with your brand? How big is this person's audience and is he/she reaching the right people?), and the quality of your influencer's online channels (is his/her blog adequate to your brand, how active is she/he on social media, etc.?).
3.   Find potential influencers
Once you know which kind of influencers are ideal for your brand, you need to actually find them. You can start with a simple hashtag/keyword search to see who's already talking about you and to find influencers who post about your industry and competitors. But more importantly, use social listening tools to do the hard work for you. When building social listening queries, always think about the topics, content, keywords and hashtags the influencer would use to talk about your brand, service or product. What you should also look for are the sources (e.g. blogs, social media channels, etc.), influencer ranking and social sentiment (negative and positive mentions). But don't just rely on tools and algorithms. They can take us 80% of the way but make sure you also use your human intuition and marketing knowledge to pick your final targets.
4.   Reach out to influencers
As soon as you have a list of influencers to target, you need to start building relationships. This is a work in progress and takes some time and commitment. Don't be pushy. You can't force influencers to talk about you. But you can encourage the idea. How? First, give them an incentive, such as gifts, giveaways, discounts, or even the promise of creating the content for them, as well as sharing their content to your networks. Secondly, engage them with compelling products and services that are relevant to their community – so do your research! Ask their opinion. Give them freedom as to what type of content they can create. Engage with them on all channels. Take it offline: Call or meet them personally. And most importantly, treat them as a partner and make them feel special.
5.   Measure your results and optimise as you go
Always monitor your progress, whether it's in an excel spreadsheet or via an influencer marketing platform. Then think back to the KPIs you defined at the start of your campaign. Have you made progress on these metrics? You could for example use Google Analytics to track where your website traffic comes from. The referral visitors metric in particular is a crucial indicator of your influencer marketing campaign's success. You can also measure the engagement on influencer posts versus the engagement on your non-influencer posts to identify how users interact with the content. This is very effective for building brand awareness.
Digital marketers are always looking to connect with their audience in more meaningful ways to build brand visibility and expand product awareness. But even further down the funnel, there are now countless studies that point to its increasingly crucial role in influencing purchase decisions. As marketers battle for share of voice in an increasingly cluttered world of communications, influencer marketing can hold the key to creating more meaningful and credible connections via social media. At its very simplest, it's just good old fashioned word-of-mouth in a digital world but its impact in undeniable and well worth exploring. So what are you waiting for?