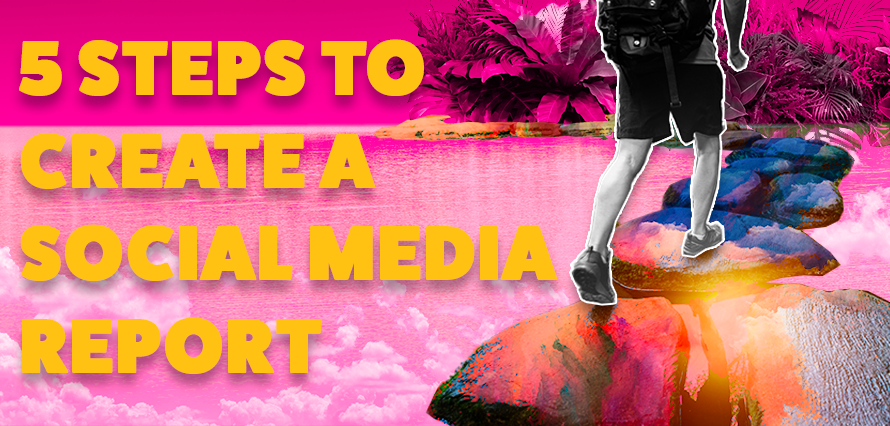 With so many metrics out there, the world of social media can be confusing when creating a report. Each social media platform uses different analytics to track performance. What metrics to track depends on what the goals of using social media actually are. In order to understand what metrics to measure, first you need to determine what your social media strategy actually is.
Here are 5 steps to follow when putting together a social media report:
Determine your audience
Is this report meant for a client, VPs or the marketing team? First and foremost, you need to define what is important for each audience, instead of making everyone dig through general data trying to find what's relevant for their needs. The more concise and focused your report is, the better chance it will be easily digested by those reviewing it.
Whether you're driving awareness, sales, or engagement – make sure to stay true to your KPIs and metrics that matter most to your business. Don't try to include additional stats or percentage that's on the raw data sheet unless it's relevant. It adds too much noise and isn't a great use of your time!
Social media data can come from various sources – Meta Business Suite, Twitter Analytics, LinkedIn Analytics, Hootsuite, or TikTok Analytics. All these platforms and tools give you an option to customise what information you need to include. You'll have access to a wide selection of charts, graphs and tables that tell your reporting story in a more engaging way, so the data is easy to consume at glance.
Raw data itself can't tell you a lot about how successful your social media campaign is. Look for trends, benchmark stats, add a week-to-week comparison, investigate what's working and what's not.
After you've gathered your data, it's time to put everything together in a document that's clear, concise, and easy to digest by those who will have a look at that. You might want to use a template and follow instructions to customise it, or just create your own template. Don't forget to also include a summary of what you've achieved and learned from this campaign. Focus on the key takeaways and how they will help guide your future social media strategy.
If you feel stuck or need advice on how to improve your reporting process – do not hesitate, get in touch today!