April 25, 2022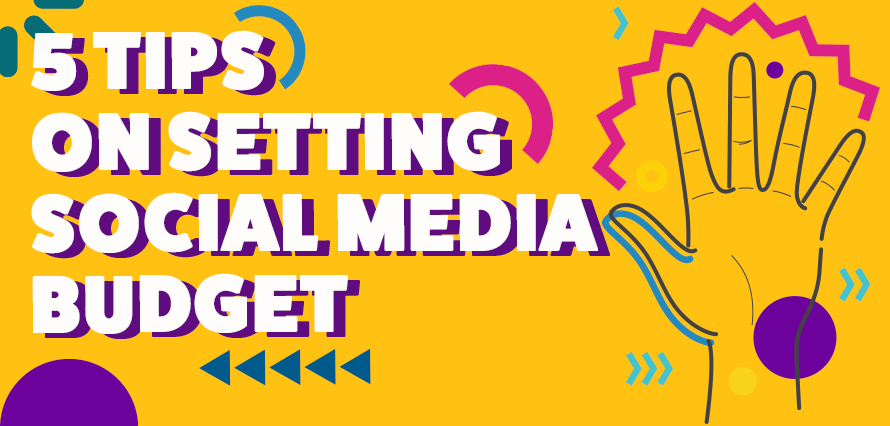 Have you ever thought about why some companies have success advertising on social platforms and some don't? What is the first step to improving the effectiveness of social media advertising? In today's blog, we discuss how to set a realistic social media marketing budget and how this can help you to achieve your digital marketing goals.
How much should your company spend on social media?
To identify your social media budget, it is necessary to identify your overall digital marketing budget first. Then you can decide what % can be spent on social.
Typically, companies spend from 5% to 15% of annual revenue on marketing efforts
Around 35% to 45% is usually spent on digital marketing
Of the digital marketing budget, approximately 20% to 25% is being spent on social media marketing.
Never forget that spending more money does not guarantee greater success. Make sure that social does not cannibalise the other high priority marketing activities and it's always aligned with the overall digital marketing goals.
Identify your audience
Identify whom you want to reach and how you want to do this. Answering this question will allow you to figure out what social media channel to focus on. The better you understand the demographics of your audience the better results you're likely to have.
Focus on the right channel
Use a channel that matches your audience's interests. Different channels require a different level of investment, so make sure you choose wisely.
Facebook (the most popular) – 2.24 billion Users
Facebook Messenger – 1.3 billion Users
YouTube (video) – 1.9 billion
Instagram (creative images) – 1 billion
LinkedIn (great for B2B) – 575 million
Snapchat (young audience) – 310 million
Twitter (in-the-moment advertising) – 330 million
Pinterest (smaller audience) – 250 million
Yelp (expensive) – 142 million
Spending on creative content pays off
Be ready to spend on quality content as these efforts are usually worth the investment in the long run. Creative content will allow you to connect to audiences better, improve your organic performance, and generally drive better engagement.
Think holistically
Apart from Ad spending, there are several other aspects that you need to take into consideration. Below is a list of the main activities involved in social media advertising.
Strategy
Project Management
Design, Graphics, Videography, Visuals
Ad Spend
Copywriting
Tracking Results
Last year digital marketing spending in the UK grew by 9.6%. Social media marketing will continue to grow in importance and to remain competitive, businesses should set realistic budgets and invest wisely. Contact immediate future today if you're looking for help in delivering the best results from your social media performance.