May 9, 2019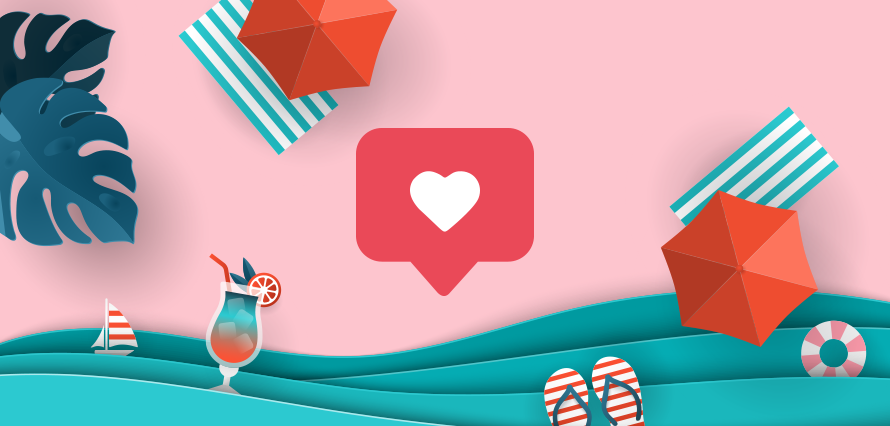 Seasonality is a very important factor in the marketing world. Our behaviours online certainly change over the seasons. Only a couple of months from now hits the summer slowdown. Consumers are spending less and employees are holidaying more, and a lot of businesses fall into sloth-mode. But, you can also look at it as the perfect time to tweak your strategy and gather some information around your consumers' behaviours. And let's not kid ourselves, the holiday season will quickly come round again so any engagement will fuel your campaigns for Chr..ist..m.. No, sorry, it's way, way too early, I can't say it.
You can call them marketing trends, but in essence, the next few tips are really just understanding people's general behaviour on social in the summertime. We all want something a bit fun and we all want authenticity.
Competition time
Summer is beaming with amazing events and activities. Is your company hosting a ticketed event? Happen to have a few extra products lying around that would make a good prize? If you are looking to grow traffic on a particular channel, a social giveaway with a good prize incentive is a great way to achieve just that.
Switch it up a notch
Is your content looking all a bit samey-samey? Social is a place where in order to survive, you need to be a step ahead. Your audience needs to find your content engaging in order for your lovely social relationship to work. And like in any relationship, if things go a bit stagnant we can quickly lose interest. So try new things, take risks, be bold!
Team up with influencers
Social influencer marketing can work very well if done the right way. Is there a certain product you've been meaning to push? A summer sale? An influencer campaign could do the trick. Look for influencers that fit with your brand and would feel authentic promoting your product. And remember, it's not always about the followers, make sure the influencer actually engages with their audience too. They need to be genuine.
Create an experience
Experiential marketing is when you promote your product through a form of event. This could be an event that you put on yourself or something you're sponsoring or even a pop-up. The purpose is to create an experience for your customers that relates to your brand. Experiential marketing and UGC also go hand-in-hand. The goal is to give your audience a unique experience so that they will naturally want to share their photos and tag your brand. We like to call it the Insta-factor. Live videos can also be an engaging experience. If your brand is attending or hosting an event that your customers aren't attending, live streaming is a great way to keep them in the loop.
Think interactive
Your audience wants fun, exciting content to match their vay-cay brain. That's why upbeat, interactive content like polls, quizzes, and surveys do pretty well in summer. This kind of content requires interaction by the audience, giving you a higher level of engagement. You can then optimize on that engagement to lead your customers down the sales funnel.
Don't let summer slow you down. This is a great time to shake up your content and have a bit of fun.