July 4, 2022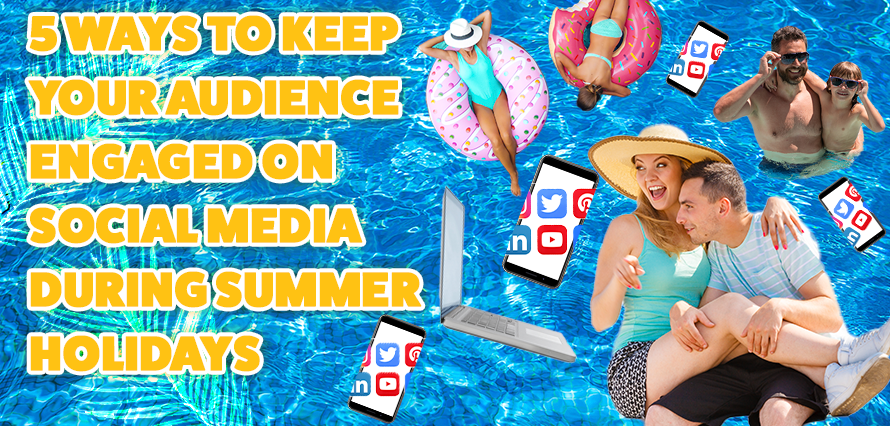 As the holiday summer season approaches, it might become harder for digital marketers to effectively target their audiences on social media. This is because people indulge in various activities over summer; travel to different places, try new activities, and spend more time with family and friends.
Here are a few smart ways to help you keep your following engaged over the summer holiday season:
Social media retargeting
Retargeting is a great strategy, through which marketers can effectively target their customers so long as they are online. Social media platforms offer multiple ways to retarget users who have previously engaged with your promoted ads, increasing the likelihood that those people will still convert. This way you can ensure that your brand awareness remains at a high level, even while your prospects enjoy the summer season.
Summer-themed content
Adapt your content to the season. Think about what products your users will mainly be using and which places they may be visiting.
Use keyword search tools to discover the high volume, low competition keywords. This will help you come up with relevant content ideas based on what's trending at the time.
Summer-themed contest
Another great digital marketing strategy to keep your audience interacting with your brand on social is running summer-themed contests. While this is entertaining, it will also help to increase your reach and attract new prospects.
Think about what your following might be interested to participate in – consider giveaways, contests, polls and quizzes.
Current affairs
Even as your customers enjoy their summer holidays, they will still keep up to date with what is happening in the world. If you serve your followers with hot topics on social media, you will increase your brand recognition and perhaps capture the attention of dozens of new prospects.
Warning! Exercise caution when looking into current events to tap into. Some subjects can be sensitive and you don't want to upset your followers or attract unwanted attention.
Influencer marketing
Summer holidays offer a great opportunity for people to be on social media and check out what the people they like and admire are saying. That's why implementing an influencer marketing tactic on your social media pages provides a platform for targeting a wider audience and increasing followers and engagements.
If you need advice on which of those techniques would work best for your business or brand, contact us today!