By if-admin | January 10, 2017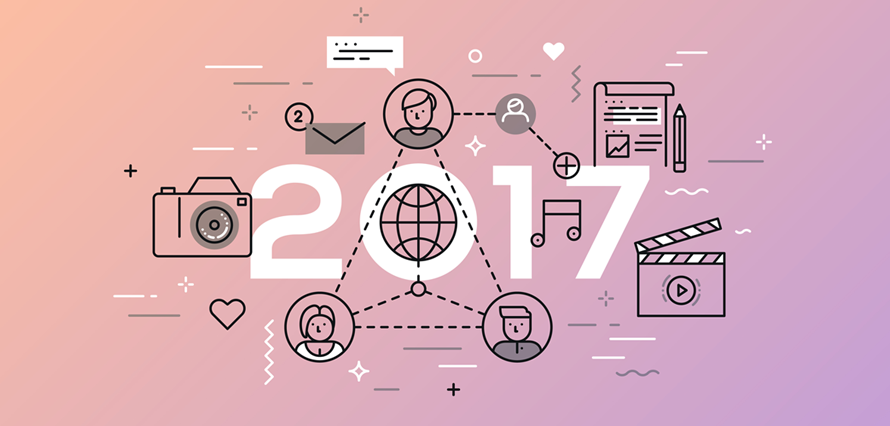 It's said if you want to know what technology will be in mainstream cars in future years, you should review what is in a Mercedes S Class, today. The vision of S Class, becomes tomorrow's reality. Much like the Mercedes S Class, CES has evolved into a beast of future forecasting; and this years' instalment told us we'll be using Bots, AI, VR and Voice Activated Technology in our everyday, sooner rather than later.
Much like purchasing a Mercedes S Class, implementing the predictions of CES into our everyday marketing is restricted to a fortunate few.
I want to help you all evolve your social in 2017. Unlike many of the predictions you may have read over the Christmas, New Years and CES period, I'm going to give you social media takeaways that you can implement today and start to see the impact from, tomorrow.
B2Bs must start using Facebook
You'll likely still favour LinkedIn and prefer it for its professional demeanour. However, Facebook made huge changes in 2016 that now makes it a credible (and more affordable) Ad proposition. The integration with Salesforce, targeting by job titles and companies are just a few of the many changes that now makes Facebook a serious B2B player
Social will cannibalising Search and ATL budget – for good reason
With search, we identify those already possessing buying intent. TV, radio and social are creating intent and driving to proposition. Social trumps TV and radio with its data and leaner wastage. Learn about data and targeting – get curious about why we bang the drum so hard on this point. The rewards will come and in great volume
Be authentic
Recent elections and the Fake News furore has evidenced what many have believed for a while: being authentic and genuine wins. The days of 'fluffy' and tenuous social marketing are well behind us. The brands and campaigns that are standing-out are genuine. They foster greater connection because they resonate
Define a content tilt
Your content must have a unique perspective. Truly standout and you're equipped to attack, lead and potentially own your category. To achieve this, you must harness your data and get smart with targeting and re-targeting initiatives
Exhaust all channel functions
Carousel, Canvas, 360 video, GIF, Facebook Live et al. Just because you've not used them doesn't mean they don't work. Get curious. Be creative. Have fun. Win. Start with learning about Carousel and all the functions you can now deploy within it and build from there
Data, data, data
It's that important it gets a second mention. Learn how to track affectively and align social with site-side data. Understand what you've done and who you've got in your audience, versus what you want to do and who you want to attract. Understand the gaps and opportunities and then create the content to exploit. Repeat at scale
Whether you're a B2B or a B2C organisation, adopt the elements that are pertinent to you and give them a try. These simple, but affective points, feature in all our headline campaigns. They work, they deliver results. Granted, some require learning and personal development, but as with most personal development initiatives, rewards will come. If nothing else, it will be a New Year's Resolution you can keep.