January 9, 2015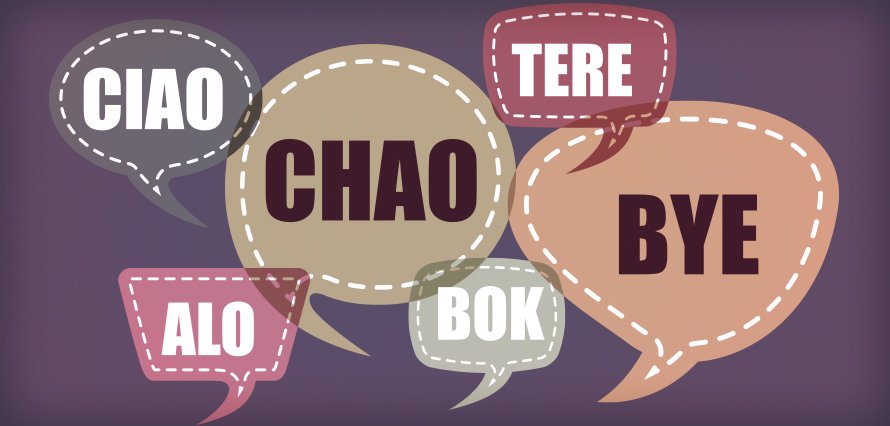 Bing, the Microsoft owned, ever-growing search and data resource has returned its translation feature to Twitter-owned monitoring suite Tweetdeck. Originally introduced in July 2013 the service offered users a two click option to get quick and dirty translation of any none-native language tweet in any feed. The service mysteriously disappeared late 2014 only to return again in January of this year.
oh hey tweet translator by bing is back

— ⚠ moved like 1 and a half years ago come on guys (@RoxyFoxRab) January 1, 2015
"So what?!" I hear you think. Well, the value of a two-click tweet translation can go a long way for those using it in the right way. Translation can be a great discovery tool for multiple reasons and a great asset to community managers and social media marketers looking to discover and monitor among foreign languages. Potentially discovering new opportunities and sourcing new crowds.
The Bing feature in Tweetdeck no doubt, currently serves its purposes for 1000's of researchers and moderators across emerging trends, brands, global events and anyone posting content into multiple territories.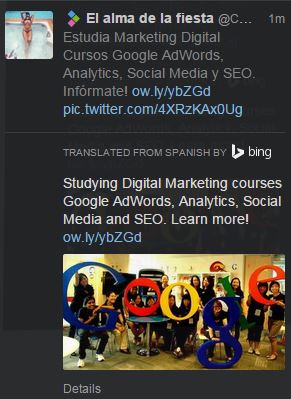 Fast translation on an open-web social media channel like Twitter can be invaluable for several reasons aside being a bridge across the language barrier.
A fast learning aid for start-ups seeding globally. Especially when measuring and determining territorial launches and strategy.
Quick desk research and opportunity spotting for moderators and community managers looking to nurture across language gaps. For those that are potentially franchised in multiple territories; for the many airlines, travel or Air Bnb's of the world, the quick translation tool can be great for fast insight and a final decider for launching that extra 'French language' Twitter profile, say.
Event monitoring; International conventions and forums offer the opportunity to monitor opinion across multiple nationalities. Following hashtags that may journey through several languages, extra insight can be gained from being able to see the whole picture and not just in your native language. Even simple events like touring musicians, from country to country; translation on social media can be a great way for the band managers or record label teams at HQ to monitor the furore around the band from country to country and identify specific demands or crowd swells in different countries. This can potentially be the make or break for discovering specific popularity in different parts of the world, online or across social.
Emerging News insight. A translation tool on social can be essential for identifying foreign news events as they unfold live: an obvious example of this being the recent tragedy of the Charlie Hebdo terrorist attack in Paris.
Detailed feedback for tracking hashtags or trends across none western character languages; Communities engaging with content that travels across say Arabic, Japanese, Russian or Greek Alphabets do tend to have their own social channels but are still rife across Twitter and the written language barriers will begin to fall as we see more and more translation tools being introduced.
Identifies the requirement and value of a true fluent language speaker. Especially in a correspondence or community engagement capacity. Of course Bing for Tweetdeck is great for quick and dirty translation but for direct engagement it could never replace a fluent speaker ready to respond in genuine conversation. Multi lingual community managers are a human resource for fast global community engagement across what may have been a potential language barrier. Being able to quickly interpret is very different to simple text translation. A fluent speaker would be able to identify intention or any specific colloquialism fast.
So for whatever community you're managing or monitoring don't let language be a barrier for growth and engagement. The potential to engage is and learn is already on us.