October 5, 2015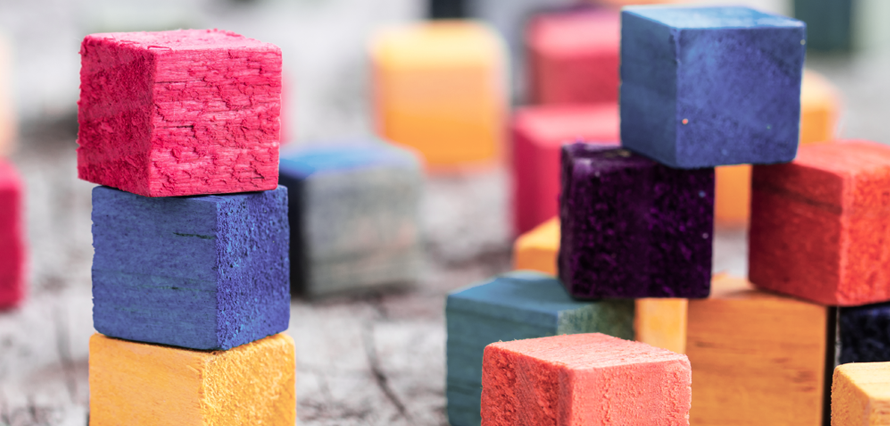 Social media levels the playing fields to building a brand in the modern age. The ability to be able to connect with the world at the click of a button means that with the right message/product/offering anyone can build a brand. As an individual, talented musician using YouTube to get yourself heard, as a make-up artist using Tumblr to showcase your skills and gain influence over the market, or, as a new brand on the block using Twitter and Facebook to directly connect with your consumer – there are endless ways that social can give control back to brands.
Focusing on the commercial definition of 'brand', there are two brands that have really grabbed my attention over the last year and, I believe, share 7 commonalities that make them great brands for the social-age, setting an example to us all. MVMT Watches and Wheyhey protein ice-cream are two companies, with different brand challenges and markets (there is some overlap), different price points and entirely different products. However, they both illustrate great examples of the following 7 traits, which should be embraced if you wish to build a successful online brand.


1. Embrace storytelling
Both brands have a strong focus on storytelling, allowing consumers to connect with the brand on a deeper level.
MVMT use transparency at the heart of their storytelling to let users see how their pricing structure works.

Whereas, Wheyhey use the story of how they were founded, how the founders met and how they want to change people's perception of health in order to invoke an emotional response.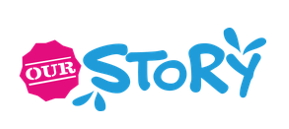 Whatever your brand story is, it is a great way to engage with your customers.
2. Be visual led
We all know that content marketing is where it is at and with the rise of Instagram, GIFs, Twitter video etc we are getting to a point where a picture really does say a thousand words. Both these brands embrace visual content and do it very well.

3. Go where the audience hang out 
There is no point shouting in an empty room. Both these brands have understood their audiences and have taken their social efforts to where their audience resides. And the numbers speak for themselves.
MVMT
Facebook: over 700k likes
Twitter: over 13k followers
Instagram: over 349k followers
Pinterest: 8.9k followers
Wheyhey
Facebook: over 21k likes
Twitter: over 40k followers
Instagram: over 16k followers
4. Have awesome customer engagement
Both of these brands have a great social offering. They monitor conversations, engage customers talking about relevant products and services, have a fun conversational style and use paid and organic social in all the right ways. Freeing up resource to effectively engage your market on social will pay dividends if done correctly.
5. Clear product, clear market
Both MVMT and Wheyhey have one simple and clear product offering. Yes there are a number of products in the range but, ultimately, they do not currently diversify from their core product offering. This may well be something to consider in future, however, currently they have a very clear and confident product offering with a defined market, allowing them to be strong and focused in their marketing efforts.
6. User-friendly and mobile first
A strong website is at the core of both of these businesses. MVMT's website is an e-commerce platform, great for the modern mobile shopper that makes browsing and purchasing incredibly easy.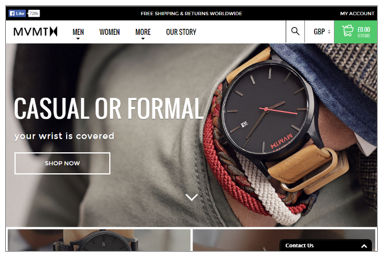 Wheyhey focus more on the brand story, their goals, their story and their list of influential ambassadors, keeping things fun, friendly and informative.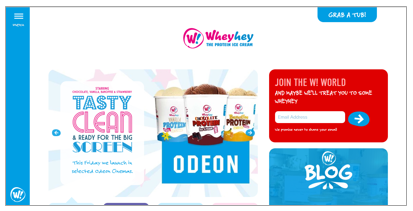 These user-friendly, mobile-first websites provide the right level of information and user experience that is required by both brand's markets.
7. Be fun!
One final thing that both these brands have in common is that they are always either cool or fun. The type of content they create, the way they engage you and the mix of the 6 points above creates a brand that you want to talk to, you want to wear, eat and generally embrace. You can't tell people you are cool, you can't tell people you are fun. You have to live it, be it and believe it, only then will people feel it. These principles lay at the heart of both of these companies – honest, organic propositions born from a common will to create some quality for the good of its customers.
Less: If you build it, they will come and more: If you build it RIGHT, they will come