March 28, 2017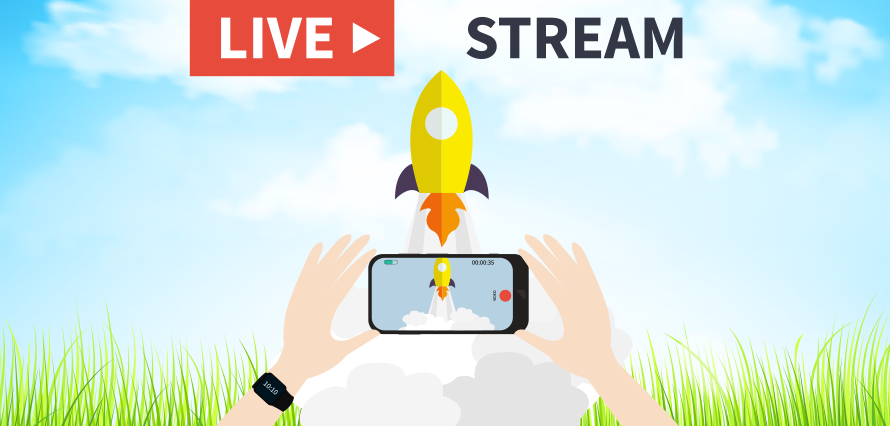 Regular blog readers and viewers of our #60SecondSocial Twitter videos, will know we're fans of live streaming; and understandably so, when you consider Facebook are giving boosts to Facebook Live broadcasts. Usually, Organic Facebook content reaches less than 1% of your audience, but the 'is live' and 'was live' alerts, mean a greater sum of followers are seeing and consuming content.
Twitter, who have been struggling to keep pace with Facebook, made an interesting announcement last week: they've opened their live streaming API, making it easier for sports and media companies to live stream large scale content. Previously, lengthy negotiation with Twitter was required. Now, you go live off the website AND without using Periscope. This surely is an insight into the direction Twitter are going to take with their live streaming proposition.
Last year, we helped X Factor and lastminute.com deliver the first ever Facebook Lives across X Factor, with their Pre Show Warm-ups and the in-show lastminute.com Facebook Live booth. The content fused the power and reach of social with an engaged audience. It was social at it's very best!
In May, we're going to be delivering our most complex Facebook Live's yet, with the live streaming of Project Cirrus; an attempt by Fraser Corsan to break 4 World Records. Viewers of BBC One's The One Show or listeners of BBC Radio 5 live or BBC Radio 2 may have seen or heard about his goal of raising awareness (and donations) for SSAFA, the Armed Forces Charity.
These live streams are complex because they will see Fraser (supported by the global technology integrator, Fujitsu) jumping in a Wingsuit, aiming to:
Jump from an altitude above 37,265 feet
fly for more than 9:06 minutes
fly faster than 234 mph
fly for a distance greater than 19 miles
To execute such complex live streams across social, specific planning and preparation is needed. To help you all execute better quality and more impactful live streams, we wanted to share 7 ways to improve your live streaming:
Storyboarding is key
What is the purpose of the live stream?
What is the key message you want to land?
Who are you targeting and how should content be shaped to suit?
What intrigue exists with your audience and how do you address it?
Tell them what you're doing
A posting plan, using teaser content, should be published to pre-promote the live stream. Answering the storyboard questions will foster audience curiosity and engagement
Connectivity is key
This is an element many forget to consider. And, it's not just connectivity that you should consider, but the volume of connections. For example, many brands (and agencies for that matter) aim to live stream from events or conferences. Whilst the concept is valid, you must consider connectivity saturation. Too many connections across a single gateway, impacts on image quality and audience experience. At IF we use isolated WiFi, MiFi and/or Satellite Connections – dependant on our broadcast location
Use tools to broadcast multiple camera shoots
Whilst using your smartphone is perfectly fine, there are times (as with our World Record jumps) where multiple camera productions are required. Tools like livestream.com will enable you to live stream from multiple cameras and broadcast using Facebook Live
Practice. Practice
Even the most experienced of Media Presenters will rehearse. The key to an impactful live stream is authenticity. If you come across wooden or contrived, it just won't land with your audience. Scripting is essential, but so is knowing the script and having the confidence to ad lib using your own language. Be comfortable. Be genuine
Keep publishing your live stream
Don't just rely on the initial boost Facebook is currently giving live streams; ensure your subsequent posting plans keep featuring your live stream. As with other evergreen content, consider varying copy and thumbnails to promote the same message and asset, many times.
Repeat. A lot
Be bold. Be adventurous. Be consistent
Assuming we've wetted your appetite for Project Cirrus and you're curious to hear more, then visit: https://projectcirrus.com/
Happy streaming.