August 1, 2022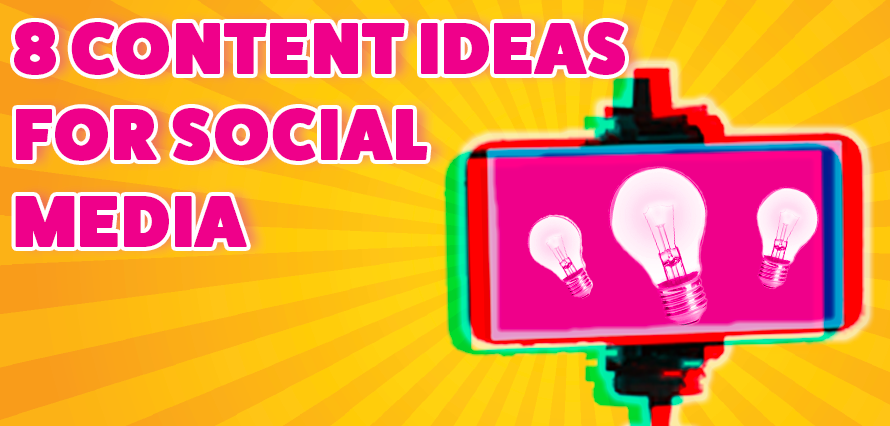 Feeling stuck? All of us who create content on social media have experienced the feeling of not knowing what to post. Inspiration does not come to you, and you think that your content is always the same. You need to publish something, but you are out of interesting and creative ideas. What would my audience like? How many times have I done the same? The more urgent it is to publish something, the fewer ideas you have in your head. Am I right? If you are not sure what to post on social, we will show you 8 content ideas so that your social networks always look fresh.
🎬"Behind the scenes" or BTS.
What is behind what your customers see when they purchase your products or services? Share something you haven't considered sharing yet and show the human part of your brand. For example, photos of employees and team members working on a brand project or photos and videos of events your brand was involved in.
❓ Ask relevant questions.
Build a bit of a community and start a conversation with your audience. A simple graphic with a question can be very engaging and shows that you care about your audience's opinion.
📆Key dates.
Are there upcoming holidays, important dates, or awareness days? This is an excellent opportunity to create timely content and jump on a trend. However, remember that the content must be relevant to your audience, so if your brand is in the travel industry, don't share something on "watermelon day" (unless it is somehow related🤔).
✍️"How to".
Create a post about how to do something related to what you offer. This is a very easy yet educative and informative piece of content that will bring a lot of value to your audience.
😉Share a tip.
You have knowledge, use it. There is something in your product or service that the audience does not know. Create a way to do something with your products.
💞Share a customer's experience.
Surely you have received feedback through different means, images, videos, emails, comments, DMs… Do not keep it for yourself, share it. Create content with it and thank the person who gave you the feedback to make them feel appreciated.
Post a discount or special offer.
🎁Competition or Giveaway.
This one can take a little more planning and effort than other content ideas, but the benefits can be huge. Competitions are a great way to connect with your audience and get them excited about your brand, as well as increasing awareness and engagement.
✅Answer FAQs.
You can answer any doubts or questions that your clients usually have with a post. Writing down the questions you're asked on a regular basis is the perfect way to start writing a library of social media content.
If you want to know more about content strategy, contact us today!