By if-admin | December 10, 2015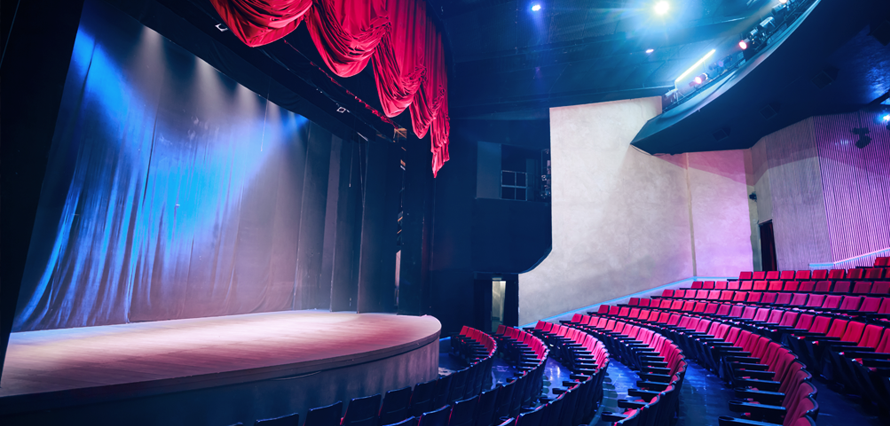 We were very proud to win Best Use of Social Advertising at the recent Social Media Buzz Awards recently. Fist pump. We did so on a modest budget, pipping big agencies (Ketchum, Starcom, Havas, Manning Gottlieb OMD) and big brands (Starbucks, KFC, Phillips, Unilever, Heineken) with our work for Southbank Centre launching new festival Changing Britain. Double fist pump.
Social data is rich and working with it can reap the best results. Achieving true relevancy at scale. Here are some key fundamentals to building an award winning paid social campaign:
Know your audience
We are not talking about base level demographic data, we want to understand interests, wants & needs. You have limited characters and snapshot of a second to make the initial impact and entice your target audience to take action. Understanding audience behaviours and conversations in social will help to build that picture in order to be relevant, in an authentic way with the right tone.
Use the data at your disposal
Broad interest targeting is just plain lazy. It is also likely to cost you more hard earned dollar as your campaigns perform less effectively, particularly in Facebook where Relevancy Score comes into play.
But it's not just the data available to you through the platforms themselves that you should be utilising. Look to marry data sets. CRM data to build and craft look-a-like audiences. Spinning out common search phrases into keyword targeting. I could go on, but thinking outside of the box and working closely with your customers data sets will go a long way.
Segment and sub segment
I am sure by now you will be very ofay with words heavily used in digital, content & social media marketing like relevance, context, segment of one and personalisation. Less talk more action.
Segmenting your audience will help you arrive at what these groups really want and crucially, what the intersection point between this and what you want from them. For example, can you really categorise students or parents as one audience? No, you bloody can't. As the guy in the Insanity fitness DVD series yells at me while I struggle through 5 minutes of hell (I'll get through the full session one day, I hope), "dig deeper"!
Create layered messaging
Dark posting. The content plans you put together should have depth. You have the power in-line with your segmentation to deliver different messages to different subsets of audience. Catch all messaging does not get through and in age where customers' expect you to communicate with the upmost relevance, why would you be so damn lazy?
Think sequential storytelling
There is definitely a consensus around less is more in social. This means we don't need to bombard our audience with post after post to ram things home. But also, we are limited by characters and short attention spans.
Building a story and using re-targeting to take those engaging on a journey to an end goal is better for the customer – you are giving them more when they have shown you that they want more. The end result is someone far more engaged, ready to consider, ready to buy, and ready to act. More please…
Think moments
Ok so this is where I use the word "real-time". Ooooooh sexy stuff. But it doesn't have to be all command centres and rooms packed to the rafters with brains, creatives, writers, strategists and community managers. Understanding trends derived from previous conversation topics, upcoming events or cultural moments are as important as breaking news or social TV spin offs. (or of course, you could do a bit of both ;-))
Riding these waves will help get bang for your buck, exposure for your dollar, and sound for your pound and doing so with the right moments will heighten your exposure with key influencers, keeping your nicely relevant.
Plan upfront & leave some room for flex
Don't put all your eggs in the "wait and see what happens/real-time" basket. The best of these initiatives leaves the flex to sweep in and ride the waves and the rigour behind planning scenarios and lying in wait with the right content.
Tag, track & optimise
The art of a good paid social campaign is in the finessing, "optimising" if we are to use the language of a data centricity. I don't mean optimising spend to ensure we get it all out of the door, or just simply on a campaign by campaign basis on Facebook. We want to know by message, by audience and should be tracking through to conversion (where possible). This might mean having a few different tools or data sets at our disposal, not just living in an ad platform like Marin Software 😉
Don't be lazy, time to step it up. Our social audience is demanding it from us.
If you want to find out more about the work we have done with Southbank Centre and a number of other clients this year, drop me a line tom.ball@immediatefuture.co.uk