July 8, 2020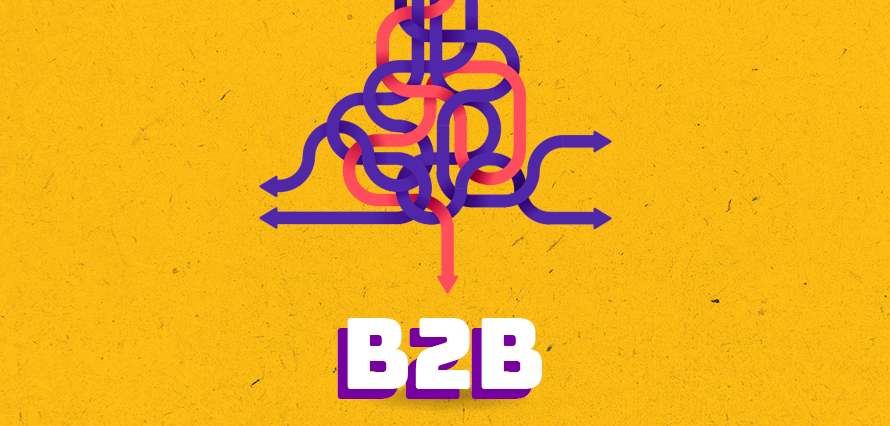 Social has been hit by a perfect storm. A triumvirate of changes that have set it on a new path.
Covid-19, which has more of us on social, spending a lot more time and increased activity is likely to stay;
More polarising content has made it a hard for brands to play safely in social and activity needs experience and skills to avoid risk to companies;
Heighted concerns over privacy has resulted in a reluctance for people to share data – even for something valuable.
And whilst social is still the perfect handshake for B2B brands to get close to buyers, the impact in the latter half of 2020 and beyond will mean marketers need to rethink their strategy.
Social has gone 'back to the future'
Audience behaviour has changed. It's moved back to its roots 15 years ago when niche and smaller, valued, communities were all the rage.
And they aren't B2B or B2C. They are just people with common interests, concerns, passions, pain points.
The future is not about whether LinkedIn is better than Insta or Facebook, or if a WhatsApp group is next on the plan. It is about where our audiences are and what they are talking about. Brands will have to think differently about the audience mindset. How they don't just have a business brain when at work.
It is a shift in thinking and a return to our community-building roots. One that plays well into ABM and develops close, evolved relationships. It sees us return to investing in niche targeting, employee advocacy and a content that builds trust.
Content ecosystems will be prevalent
It will be the norm to map content onto multiple buyer journeys. Creating a perpetual motion of content that nudges and nurtures and goes way way beyond the white paper or webinar. Yay!
Because you have to stop thinking format first to ensure your content resonates. It is never the delivery of the idea (eBooks or video) that has impact. It is always about answering the right questions. What will address your audiences pain points. What will resonate with challenges and issues buyers are having.
In the future B2B will need to be brave to survive. They need to break apart stories, be bold with messages, be more relevant, create emotional content and talk about their business, not just what they sell. All this is needed if you want to build trust.
The deeper your content, the less you need to produce. It will be of greater value and quality. We've just run a short term B2B campaign for a tech brand using an ecosystem of content that responded to a specific buyer challenge post Covid-19. More time was spent on the narrative that looked for punchy and sometimes controversial questions that the audience would ask. We viewed it like that one chance to have a cup of coffee with your C-suite buyer and proving your worth as a trusted advisor.
It meant spreadsheets of questions. It meant raking through 2 years of content to find experts, papers and insight that would add value to a story. It resulted in meaningful content we could post across the networks and one hero piece in a deep and impactful instant experience – In 5 days it garnered a 21 million impressions, 1.5m video completions, watching 11 mins of video and a CTR 4.89%.
Quality is a must.
The future is not automated it's augmented
Whilst automation will have its place in delivering the basics such as simple FAQs, it will not replace relationships. The challenge with automation is that it lacks nuance. I believe it won't get it right for at least 5 years. And for those of us in B2B we actually want to build relationships and not automate this bit. That's our strength.
This is reflected in the declining use of messenger bots by brands. Now barely 13% of all marketers will use a bot.
AI may enhance the bot to some degree, but not right now. For social, AI comes into its own when analysing social data. We see this already with Brandwatch AI – which helps us spot trends faster and with greater accuracy. We'll need this if we are to keep up with audience changing behaviours. And we'll need to keep up, if we are to stay relevant.
Augmented reality on the other hand is the next step for social. Not just for fashion and retail, it has applications in B2B too. Bringing real life, digital and connections together. It will add to the conversation, create an experience that will make presentations, events and discussions more alive and interesting. It will enable exploration in a real and authentic way that because, it remains real-world, will be more transparent.
Already AR is receiving a lot of attention in social. More importantly, it will be the next step towards mixed reality (such as HoloLens) in social media and incredibly immersive experiences in our networks. Add to that with a connected community around VR and it further emphasises the need to begin creating deep and meaningful content and focusing on audience interests and not social channel choices.
There you have it. The new path for B2B is a move back to the future, a focus on content ecosystems and a future or immersive augmented reality in our favourite social networks.