September 29, 2022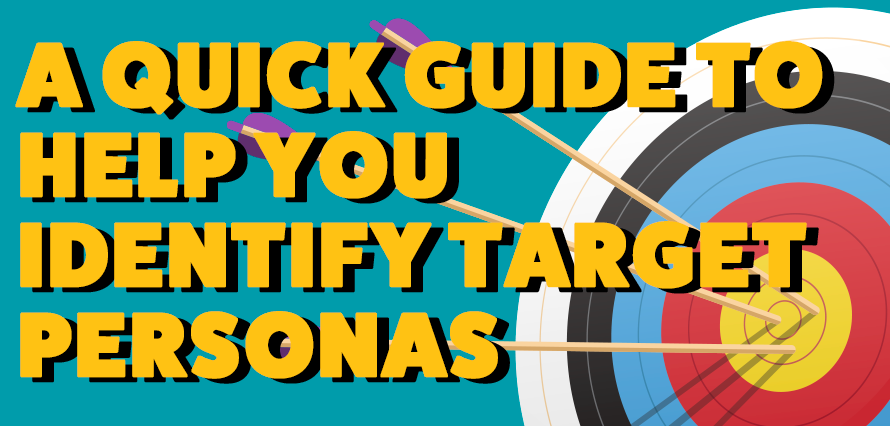 93% of companies who exceed lead and revenue goals segment their customers by buyer persona. According to Hubspot, targeted ads are two times more effective and using marketing personas makes your website 2-5 times easier for the user to navigate. In today's blog, we discuss what steps should you take to target personas effectively.
What is a target persona?
A target persona is a fictional profile of a person who represents characteristics of your target audience group. This allows you to understand your audience, and by knowing who they are define what they want to hear.
Building Target Personas
The creation of effective target personas requires an understanding of your audience not just from the commercial perspective, but also of what matters to them as a people. Experienced marketers remove guesswork around defining the target audience and use data and insights to discover online behaviours, media consumption habits and interests.
Find what differentiates them from others. Compare your audience with other similar audiences to find what makes them unique.
Think about their lifestyle: What level of income do they have? How do they do outside work?
Consider their motivations: Are they money or family-focused? What are their values?
Find out about their attitudes: Think about what their stance on social and political issues is. What are their expectations from brands?
Research their consumer and customer journey habits: How do they discover brands? What channels do they use to research brands?
Understand their pain points. What problems are they trying to solve? How can your brand help them address these issues?
Using Target Personas
Having personas allows having content that speaks to the customer and that is relevant to them.
Create campaigns for each persona: Creating a campaign for each persona will make it way more effective.
Test your campaigns against the personas: regularly check if the content that you created is resonating.
Regularly update the personas. Consumer behaviour and habits are changing fast so make sure that your personas remain truly representative of whom you trying to get.
Social is becoming increasingly competitive, so you must have a strong strategy to remain effective. Contact Immediate Future today if you want to build a social marketing strategy that will boost your engagement and help you to stay ahead of trends.