March 8, 2021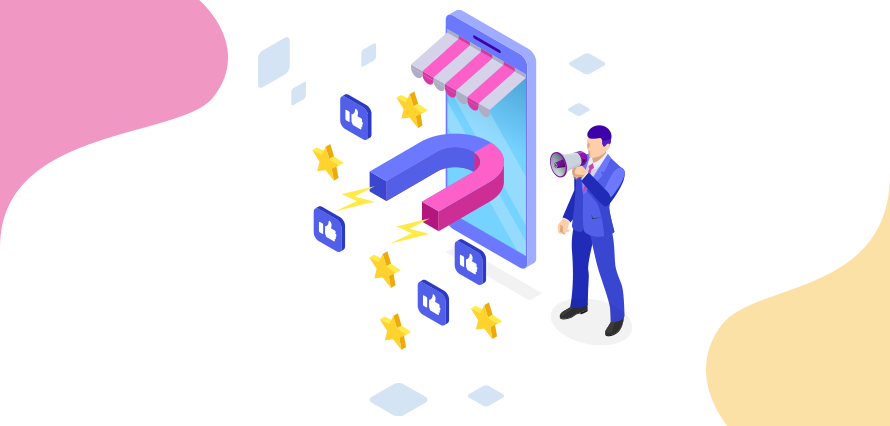 With the new financial year upon us, stakeholders are busy checking and ratifying plans and budgets for FY21/22. With the annual merry-go-round of financial and marketing planning shenanigans comes a new focus on demand generation. After all, organisations have endured a year no one expected. Surviving was rightly considered a success. Having held nerves, boardrooms bank on a restarting economy and with it, the abundance of opportunity available to be snaffled.
Agencies suffered too. With homeworking challenges forcing businesses and agencies into social media content production and execution, things got busy. With the demands and expectations of a recovery year thrust upon marketers, the coming year will be busy too.
The need for demand generation is not new. It's been around for as long as IF has been operating in social media – and that is longer than Facebook has been trading. What is new, is the volume of agencies and marketers who think they know social. Posting updates about family and friends' happenings has created a culture of backseat drivers, except these rear-seated admirals are yet to past their driving test.
Being a user of social media doesn't educate you on the complexities and requirements of the various content and advert algorithms that sit within the back-ends of social media. They vary by channel too. Part of the challenge has been brought about by how media owners have worked in the past; if you wanted to book media, you produced creative in certain formats, you engaged a media buyer and the magic happened. Media Buyers never had to know or understand the inner workings of backlit advertising structures in order for their adverts to deploy. PRs don't have to understand the complexities of a 'red tops' site algos for articles to appear. Social media is different. You do need to understand the complexities. And here is why:
Some years ago, social media aligned to the 'McKinsey Loop', or the 'funnel'. Smartly, platforms recognised the need for marketers to be able to target prospects at varying points of the funnel. For those not familiar with the McKinsey Loop, it's made up of Awareness, Consideration, Purchase and Loyalty stages. Simply put, the head-turning content required to turn a consumer or prospects head is wholly different to the content that will handhold audiences through the consideration phase – the period we use to assess products or services, the higher the value, the longer the phase. In the case of technology brands playing in the million and billion-dollar value projects, it can literally be years long.
Social media firms recognised the need for marketers to be able to design and publish content with a specific goal (or purpose) in mind. Algorithms were reworked to ensure optimum performance of the specific 'awareness goal' adverts. And yes, these algos and their goals are wholly different from those used during consideration.
To excel in social media, you have to design (and write) content with specific goals in mind and tell a contextual story that ripples and retargets across a suite of adverts and content. At IF, we call this 'Nudge Nurture'. To avoid the misconception that this is a misplaced IF philosophy, we work very closely with all of the social media channels, holding regular calls. Most people now know we're a marketing partner of Facebook for example. B2B marketers will be immediately saying: "yes, but we favour demand generation on LinkedIn!"
Great. The same rule applies! In fact, LinkedIn used to advise that you needed 3–5 touchpoints in a nudge nurture demand generation campaign. 10-days ago they told us that number has increased to between 5 and 9! Let me say that again, for a successful demand generation campaign, you need to create between 5 and 9 touchpoints and lay those across the funnel, with conversion content and goals coming at the final stages to drive optimal value-exchange and conversion opportunity.
Now consider all the times you've been talked into posting a single advert with a conversion goal. Consumer or B2B markets, the challenge is the same. Admittedly, some low-value consumer products may be able to drive some level of awareness from a single advert. But, like TV ads, you would have to hammer the single advert many times on social to attract any form of interest. The part you're not seeing is the incremental volume of people you're spamming and switching off. You are certainly not creating any form of brand affinity, let alone potential loyalty.
Many people speak about social media bringing brands into the heart of the business. Yet, they have no understanding of social media algorithms and goals, and worse still pay big fees to a PR-cum-wannabe social agency or similar, expecting them to know this stuff, but not realising they've one person who's a user of social, not a marketer, and certainly not a marketer with deep-rooted knowledge of how to excel in social media marketing.
If I wanted press articles pitched to media or desired a seat on one of the sofas, I would not go a media buyer. If I needed smart and innovative OOH deployment, I would not go to a PR firm. For some reason, people still go to PRs and Media Buyers to design and deploy social content. Bonkers isn't it?!
So, this year, this the most important of financial years, the pending 12-months that will define the recovery of your brand, please make the right commitment to understand roles and responsibilities within the marketing mix and ensure you really are getting accurate and smart council to inform your strategic deployments and executions. Your boardroom executives and the social media platforms would thank you for delivering impactful and best-in-class content that drives an attributed and incremental pipeline. You'll also enjoy seeing your content and project fly – that reflects on you and your future career too.