By Katy Howell | August 23, 2021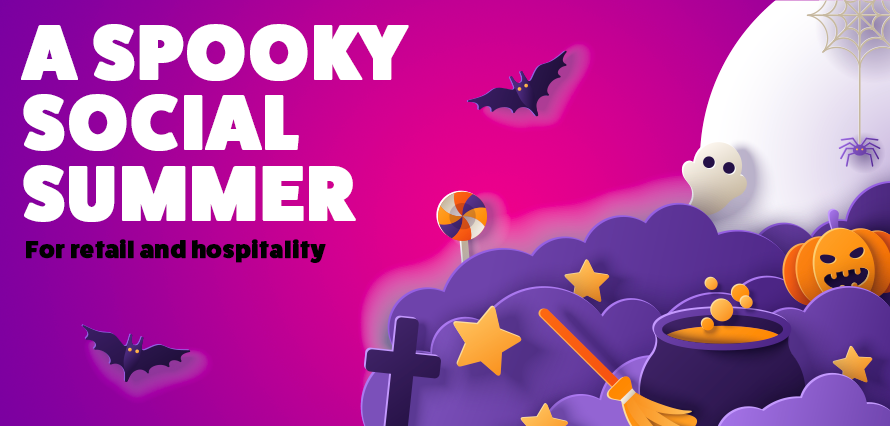 Kids off school, sun is sort of out, and one way or another we are focused on a vacation of some kind. Well, according to the social data, it's not all about sun sea and sand.
In fact, Halloween is already trending. Ignoring the uptick on Friday 13th, for obvious reasons, there is a clear trend talking about our favourite autumn festival.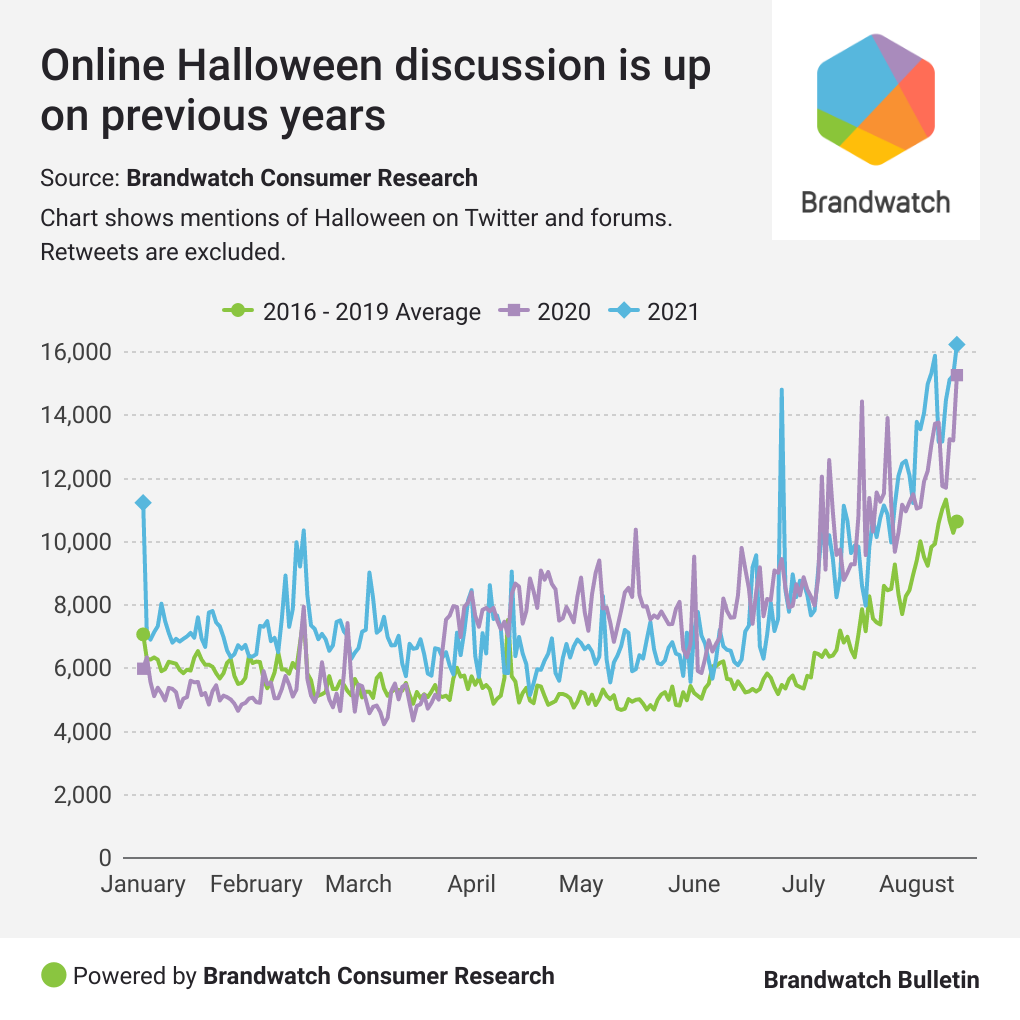 Looking at the last couple of months of Brandwatch data and it seems we are not just talking about upcoming Halloween movies and games. In fact, we are thinking, prepping, planning and buying in readiness for an All Hallows Day to remember.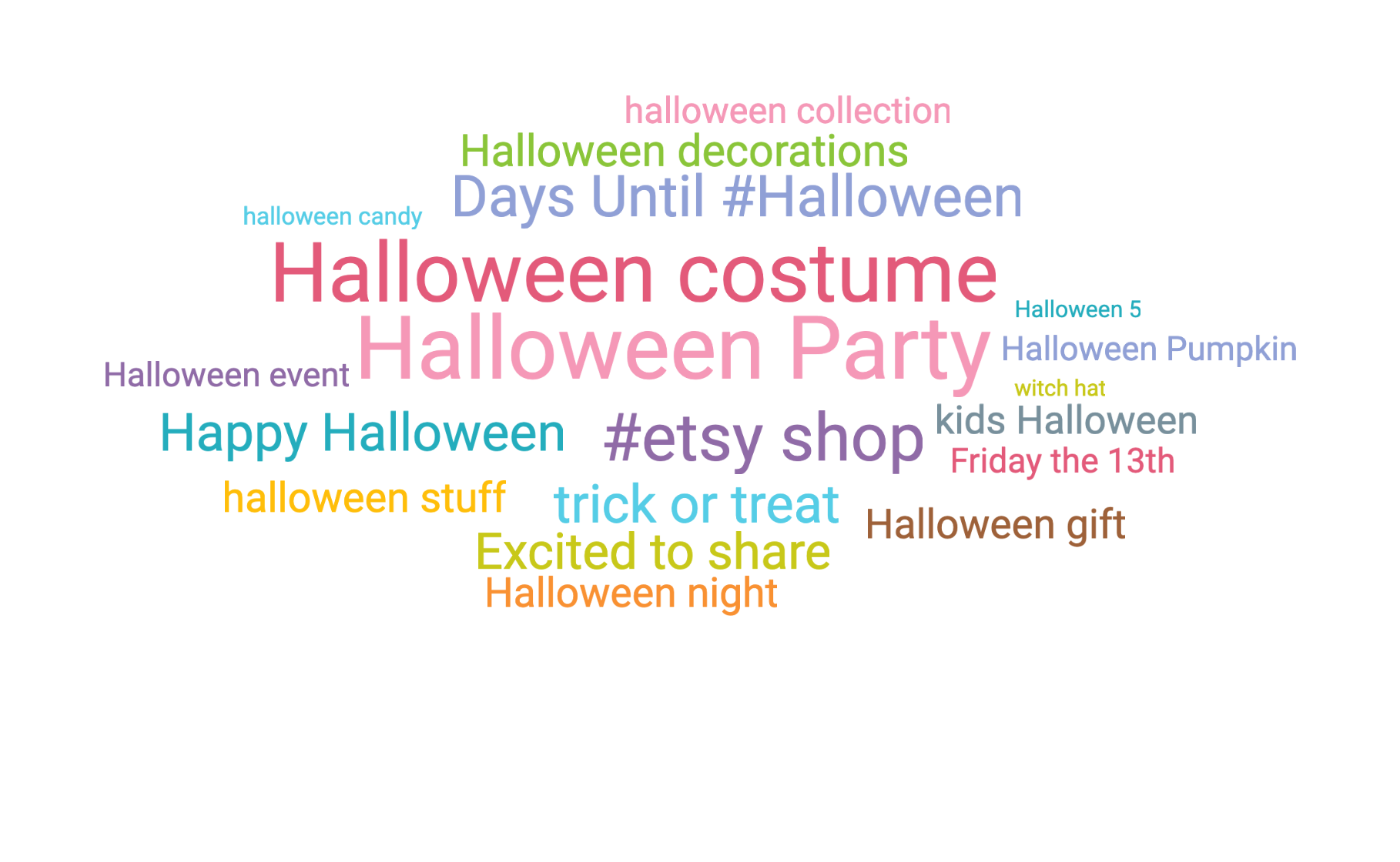 Costumes and parties are trending, even though we are months away. Etsy is the leading lantern light it seems – with merchants promoting goodies, costumes and pumpkin crafts. Decorations matter too as people plan party decorations or organise a night out to venues with spooky themes. This is a big opportunity for venues to promote events and for retailers to put Halloween paraphernalia into social campaigns a bit early!
A deeper look at the key topics shows the very focused conversation on what to wear. From kids outfits to black dresses. There is even a dip into cosplay. Retailers should be paying attention to costume sales over coming months.
The upcoming movie, Halloween Kills, is also taking-up much of the banter, as expectations for this cult led movie grows following delays due to Covid.
According to Brandwatch, mentions of Halloween are up on last year and are set to be the biggest since 2016. They are up 4% already on last year (which had a lot of mentions related to Covid). But interestingly, compared to the 2016-19 average, Halloween mentions are up 31%. Brandwatch has made some lovely predictions, showing that this year is going to be the most talked about Halloween since 2016.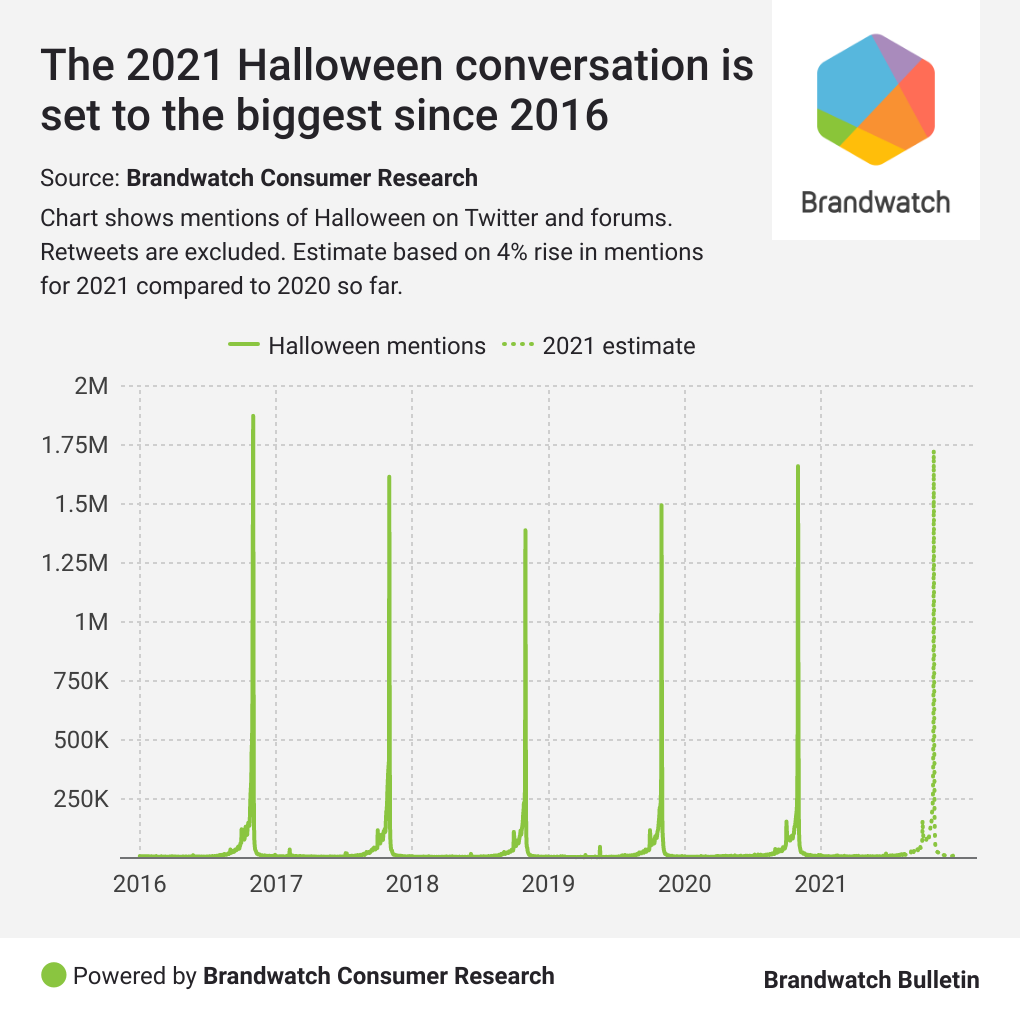 If Halloween is able to go ahead around the world, we may see some of the biggest celebrations ever.
Retailers and hospitality take note. This is a rare opportunity to get ahead of the game now. You know October will be all spiced pumpkin lattes and scary movies, so take advantage as others are quieter, to drip feed out your Halloween stock and get your venues filled early!
Brandwatch shared this data in their newsletter. You can sign-up to receive them each week.