May 25, 2023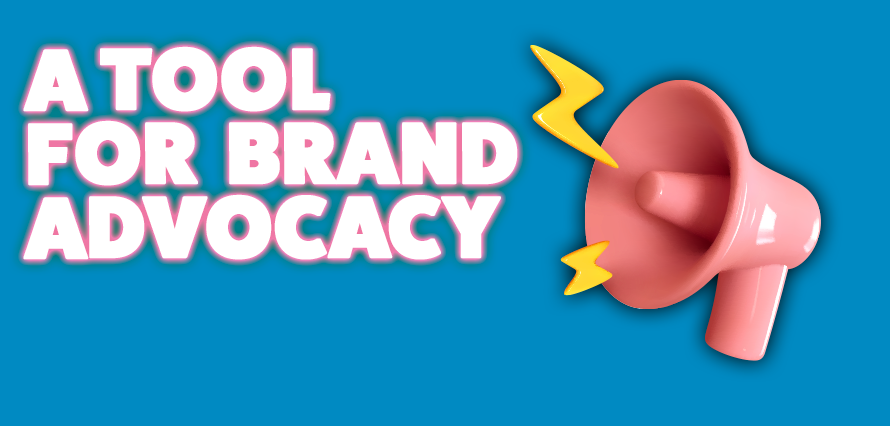 Social media has many uses; It's not limited to posting pretty pictures with well-thought-out captions… although that part is often thought of as the 'bread and butter' of it. But today, we're going to talk about using social media as a tool to foster brand advocacy.
First things first
What is brand advocacy? In a nutshell, it's when a brand is supported positively by customers, which on social, could be in the form of recommendations, UGC, follows, and positive comments – which can all help improve brand reputation and increase success.
How can we use social for this?
Keep it real: yes, we know. Word vom of the year, but 'authenticity' really is key for brands on social media. You cannot expect to build trust with your audience if you're not being genuine in your approach, whether that's through the content you share, or the community engagement you undertake.
Give them what they want: this one should be obvious, but when deciding what to create, post and how to speak to your audiences as a brand, you need to factor in what it is they want. P.S. Data is your best friend here! The people at the top might want the brand to post about the new deal they made with that obscure corporation, but question if your audience cares about that.
Get in the mixer: encourage your audience to get involved with your brand content by putting some focus on posts that promote engagements, such as asking them questions or asking them to vote for something.
Have a chin wag: great community management isn't just about responding to queries, it also includes dedicated time spent talking with your audience! Responding to comments, positive (and negative if appropriate) with at least five words. An emoji won't cut the mustard, unfortunately.
Let your brand's true colours shine through: social media is the perfect place to get your brand's personality across. You can do it through the visuals you produce, the voice you speak in and the activations you run.
Let them be influenced: working with aligned and trusted influencers or creators that sit in your audience's community is a great way to generate social proof, which in turn can create brand advocacy and improve your brand's reputation and perception.
It doesn't end there…
Those are just some of the ways you can use social media to increase brand advocacy, but there are many more ways to go about it!