October 19, 2016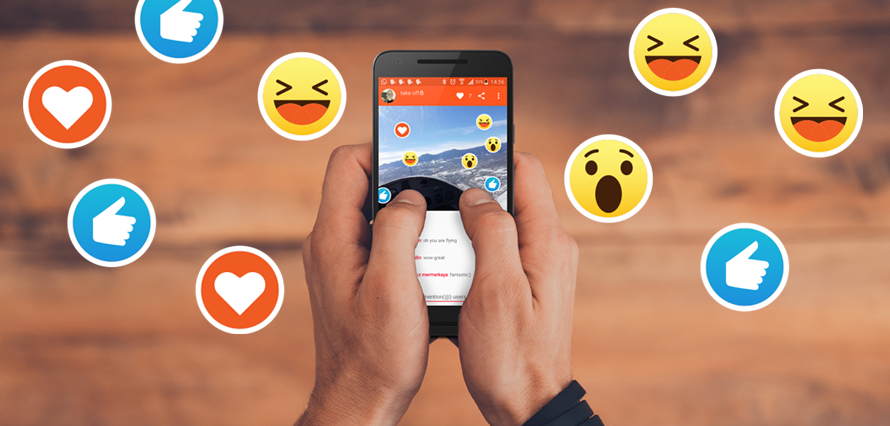 The launch of Facebook Live has seen brands and agencies (including us) experimenting with the new broadcasting format.
An issue with Facebook live is that publishers in the past (including some of our clients) have had to remind users to tune in at certain times or put placeholders in their diaries prior to the event. The problem with this strategy is that, unless a person puts the time in their diary or is on Facebook at the time, they will miss the live broadcast. In some instances, it may not matter, but if the broadcaster wants to interact with an audience via the comments, then live participation is crucial.
If you are a brand that's planning to test out this new proposition, then we have some good news. Facebook's Product manager Peter Roybal and software engineer Brian Lin announced in a Facebook Media blog post that they are rolling out the ability for Verified Pages to schedule live broadcasts up to a week in advance, starting with live videos published via the Facebook Live API.
But why is the ability schedule a Facebook live post important?
Scheduling a live video will allow brands to build anticipation and buzz with an audience, so you can hit the ground running instead of having to wait for viewers to join, which can be a major issue if your broadcast is short.
But soon (or now – depending on when you are reading this), when a brand schedules a Facebook Live broadcast, an announcement will be published to the News Feeds of their fans to let them know the broadcast is coming. This notification will allow users to opt in to receive an alert shortly before the broadcast begins. To add to the anticipation, fans will be able to join a pre-broadcast lobby before the video goes live and talk to each other.
Want to try this out ASAP?
Luckily Facebook's provided this step by step guide:
How to Schedule a Live Video
If you're a Page Admin using the Facebook Live API, it takes only a few steps to schedule a Live broadcast.
1. Navigate to Publishing Tools
Once you're in Publishing Tools, select "Video Library" and then "Live."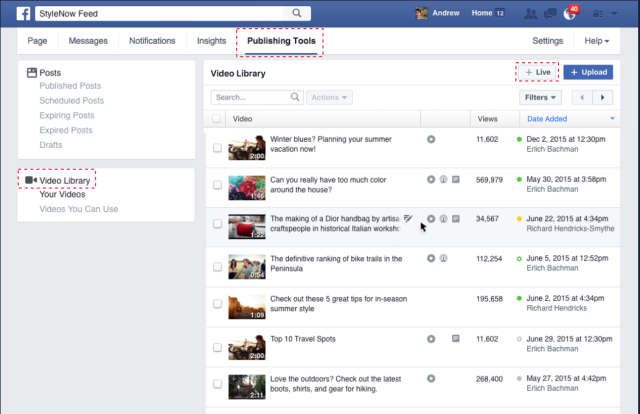 2. Copy your stream credentials (e.g. steam key, Server URL)
If you need to find the credentials closer to the time you're going live, they are also available by editing the post in Video Library.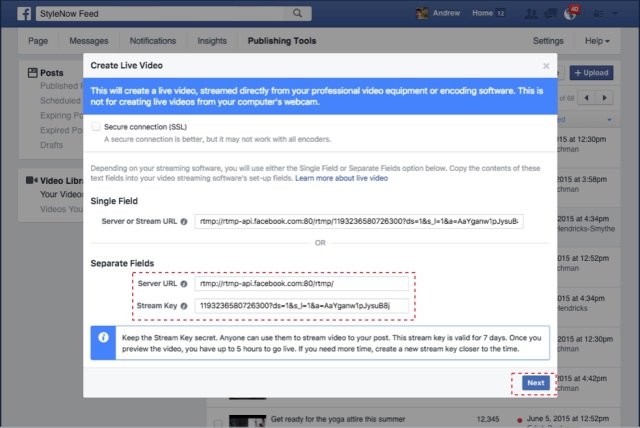 3. Craft your announcement post
Be sure to write an engaging and informative description so your followers know what to expect from your broadcast. You will be able to update the description later if you want to.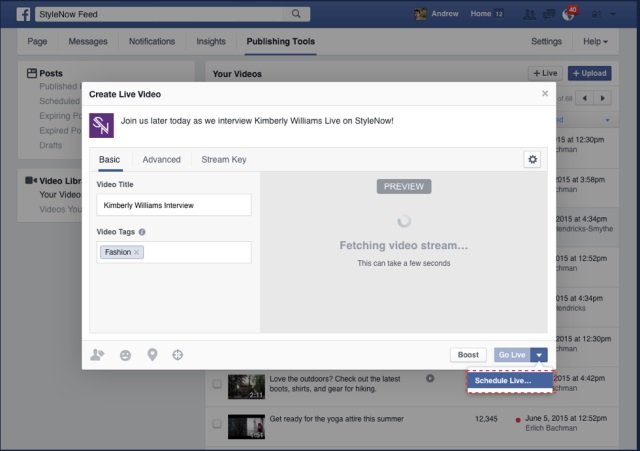 4. Finalise your scheduled live broadcast
Put any finishing touches on your post (such as adding a custom image) before you schedule your broadcast.