By if-admin | December 3, 2014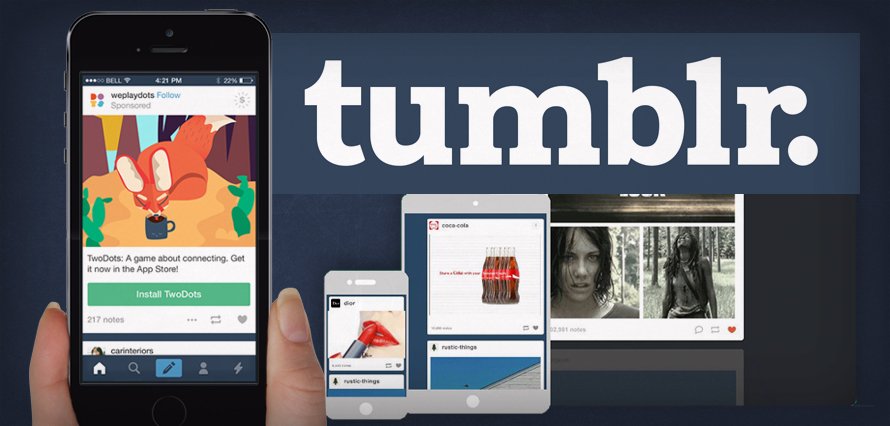 You're on your phone, in an app, an ad pops up, what are you more likely to spend your money on?
• A Jacket
• A Meal
• An App
SPOILER ALERT; It's an app.
Everyone and their mum wants you to download their app these days, from Warblr to Domino's, and they are willing to pay big money to advertise them. Facebook have been cashing in on app install ads since October 2012 with in-feed app ads, Google did something similar with AdMob and Twitter launched app install cards in April 2013 pushing social selling even further, now Tumblr have launched mobile only Tumblr Sponsored Apps, linking users directly to the Apple App Store and Android's Play Store.
Tumblr's Sponsored Apps programme has launched to advertisers boasting that;
• 65% of all users are mobile users.
• Mobile users access Tumblr on average 7 times a day.
• Sponsored posts on average are re-blogged 10,000 times.
• Tumblr mobile engagement is still growing by 84% year-over-year.
Enticing stuff. Yahoo recently said it expected Tumblr to take in over $100 Million in ad revenue in 2015 and it's easy to see why.
As we have seen with the recent launch of in-stream auto-play video ads from big name brands such as Universal, Lexus and Hulu, plus Yahoo and Tumblr now attracting more than 550 million monthly active users on mobile, I would definitely keep an eye on Tumblr in the coming year.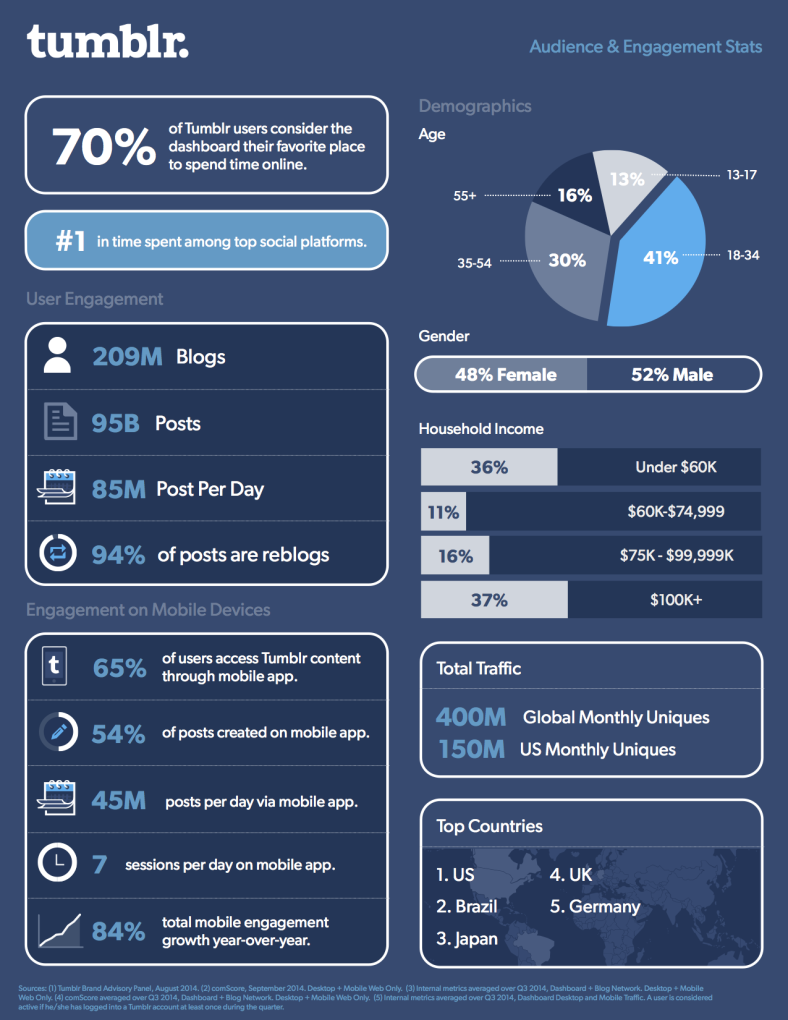 Sources – https://www.mediapost.com/publications/article/237158/tumblr-debuts-beta-launch-auto-play-video-ads.html

https://www.businessinsider.com/marissa-mayers-secret-plan-for-tumblr-2014-10
Image Credit – Tumblr