February 25, 2021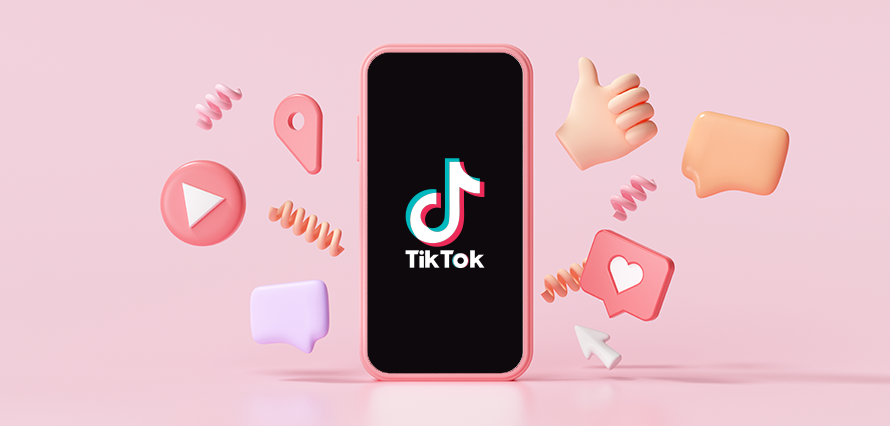 With 20.33 million daily active users, TikTok is fast becoming the place to be. What started as a platform viewed for the younger audience, the demographics of users have broadened (popularity increased during 2020), and more and more brands are exploring this new venture.
But how should brands approach a TikTok marketing strategy?
We've outlined some of the key thinking that needs to go behind putting a TikTok strategy in place to help your marketing department make those all-important decisions.
Relevancy
First and foremost, you need to ask yourself, is your brand a good fit for TikTok? A broad question, we know, but without asking yourself this, you can't progress. It's important to take a look at the wider picture; do you have an audience on this platform? Does TikTok content align with your brand guidelines, values, and purpose? And is your content and messaging right for the platform?
If your answer to all of those questions is no, then TikTok isn't the place for you. Many brands make the mistake of thinking they need to be on every platform, but this is not the case. Don't force yourself to be everywhere or create content that isn't platform-specific, you're going to waste a lot of time and effort.
Understanding
Now you've understood whether or not you need to be on TikTok, you need to gain a deeper understanding of the platform. As marketers know, social networks change their algorithms regularly, so it's important to stay up to date with how they work. Right now, TikTok's algorithm runs on engagement; create content that resonates + receive high engagements = more views and a longer life cycle for your video. So, creating engaging content is key.
But before you run off and start creating content, you need to establish yourself on the platform. Firstly, create a TikTok persona. Then get to grips with the latest trends and challenges on the platform and become one with TikTok. (yes, we're cringing at ourselves).
Content
As we've established, creating engaging content is key to TikTok success, so how do you get started? TikTok is all about audio – the star of the show if you will. But for those with a business account, your options can sometimes be limited. If a trend or challenge uses a song with licensing rights, then you may just have to sit it out.
However, don't see this as a challenge, see it as an opportunity. It's time to get creative. Make a sound of your own. Create a unique piece of content. Tell a story. The world is your oyster and if it turns into a viral sensation or you spark a new trend – then you'll be laughing! And one last thing, you must remember #hashtags. Your creativity will be wasted without them – always remember to use #fyp #foryoupage to maximise your reach!
Once you get going there are lots more paths you can explore that will take your TikTok profile from strength to strength. Make sure to experiment with influencers and test out paid media! But most importantly – have FUN! Here at IF we're always exploring new ventures, so if you want someone to join the ride, get in touch!