By if-admin | September 22, 2020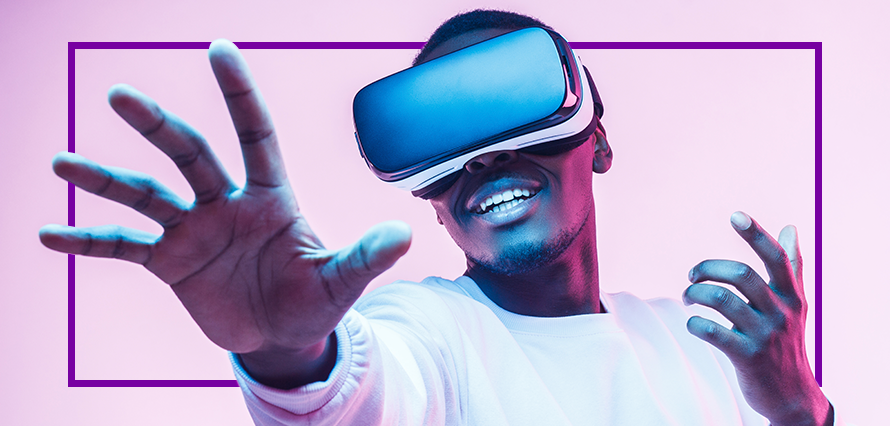 Facebook recently had a showcase event in which they provided an overview of their latest advances in VR and AR which include;
Project Aria
Facebook's take on "smart glasses" – which, by the way, will be a pair of Ray Ban's – is currently being tested by employees to iron out the kinks in regard to privacy and video recording (reminding anyone of those Snapchat glasses?)
"We're passionate about exploring devices that can give people better ways to connect with those closest to them. Wearables have the potential to do that. With EssilorLuxottica we have an equally ambitious partner who'll lend their expertise and world-class brand catalogue to the first truly fashionable smart glasses."
– Andrew Bosworth, Facebook's vice president of the Reality Labs division, said in a statement.
These specs are set to be released in 2021 and will "combine innovative technology with fashion-forward style and help people better connect with friends and family."
Another announcement Facebook made was their expansion of AR tools and Instagram AR ads. This means creators, who use Spark AR, will now be able to make effects for Messenger and Portal, not just Instagram and Facebook Stories. Brands will also be given the control to create AR "try on" ads for makeup and home furniture.
Now, the one I'm most intrigued about is Infinite Office – this sees Facebook working on a way to facilitate work collaborations via virtual reality. We'll be feeling less potato and more Tony Stark!
You'll be fully engrossed in a digital environment, meaning, a virtual office space where you'll be able to conduct meetings, create a space as big or as small as you'd like, set up multiple monitors and more.
However, are we ready for all of this? As exciting and Star Trek-y as it sounds, does the average Joe/Jane *REALLY* need a pair of Ray Ban branded "smart glasses"?
You can check out all the Keynote videos over on the Facebook Connect website.