April 26, 2017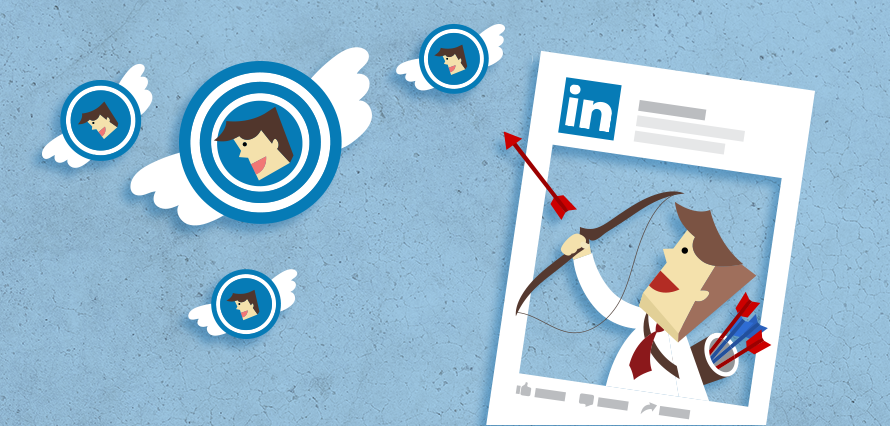 Earlier this week, LinkedIn announced it has hit the 500 million user mark, with users from 200 different countries. Although this is modest in comparison to the extensive growth Facebook & Snapchat see, LinkedIn is still undoubtedly one of the best professional platforms, with 10 million active job listings and the fact that it has access to nine million companies.
Furthermore, this week marks the launch of Matched Audiences targeting on LinkedIn. The new targeting capabilities are similar to that of Facebook's custom audiences, and Twitter's tailored audiences.
The targeting is being rolled out to all advertisers and includes three new targeting tools including website retargeting, account targeting and contact targeting. These tools can be used alongside LinkedIn's standard targeting options. Therefore, you can combine LinkedIn's professional database with your own first-party data, this being your own CRM files.  The tools are available for all LinkedIn advertising products, including LinkedIn Sponsored Content and LinkedIn Sponsored InMail.
Here's a breakdown of each of the three tools:
Website retargeting: Retarget and reach people who have visited your page. From there, you can easily create target audiences.
Contact targeting: Engage prospects through email, using either your own database or connect to a CRM platform partnered with LinkedIn.
Account targeting: Target up to 300,000 companies. You can upload a list of your target companies, and LinkedIn will match these against more than 8 million company pages. Account targeting is currently only available through LinkedIn sales team, not self-service ads.
The detail of Matched Audiences should help increase ROI as it allows marketers to focus in on the audiences that are most likely to drive revenue.
LinkedIn have run a six-month pilot programme to test the effectiveness of Matched Audiences. The pilot involved 370 advertisers and over 2,000 campaigns.
LinkedIn claims to have obtained the following results from each tool:
Website retargeting: 30% increase in click-through rates.
Account targeting: 32% increase in post-click conversion rates.
Contact targeting: 37% increase in click-through rates.
Marketers know that one of the major advantages of targeting people on LinkedIn is that they often have both their work and personal emails registered with their account, meaning they are more likely to reach people. Contact targeting will consider both primary and secondary email addresses.
LinkedIn may be a little late to the game when it comes to retargeting, however, the success of the pilot programme is an indication that the future is looking bright for LinkedIn.