July 28, 2014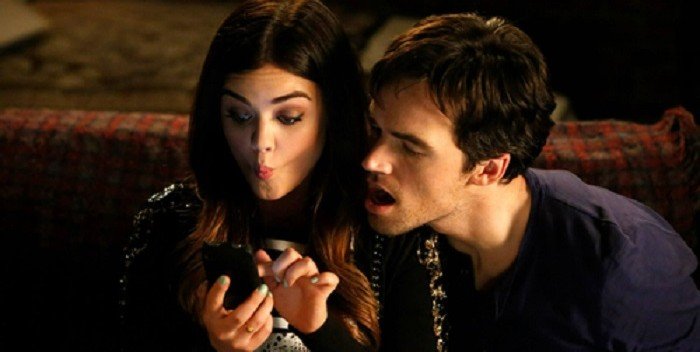 We've all been there, a relationship breaks down and you have to think about petty things such as how to share out your joint furniture, how you'll split the DVD collection and who'll get ownership of the cat. But in the age of social are there now more digital considerations to handle post break up? Things such as revenge posts of those not so flattering photos your ex has on their phone going viral. Could these be handled in a "social prenup" before they ever rear their ugly head?
Although "social prenups" are already a seasoned relationship must have over in the US, only recently are they becoming common place in the UK. These prenups involve stating explicit parameters for how and where material relating to or created during a relationship can be shared both during and if/when the relationship ends. One British divorce lawyer has said she's already pencilling one in for her own upcoming nuptials, never mind for her clients!
A social prenup can be legally binding with fines set in place if any outlined rules are broken by either party. While most of us wouldn't actually go as far as setting up a social prenup it does bring to light the need to set clear rules in place for how you and your partner share information about one another online. As nice as it is to share with the world how loved up you are, you may want to check your partner feels the same way before covering your Instagram with a fresh batch of "relfies" week after week.
Simon Wadsworth, of online reputation management company Igniyte, explains:
"Protecting your personal information and reputation is just as important online as it is in real life so we'd advise couples to take a proactive approach to staying safe – and happy. After all, it's much easier to talk about what kind of content you are comfortable sharing when you're at the start of a relationship, than when things have gone wrong."
Although prenups may be regarded as a bit extreme to some people, use some common sense and have discussions in line with Igniyte's suggestions below:
• Be open and voice concerns
• Check Privacy Settings
• Be aware of screenshots (even on Snapchat)
• Keep a tab on your own activity
• If things do get out of hand, handle it quickly and calmly
Images credits: Moyatden