August 19, 2014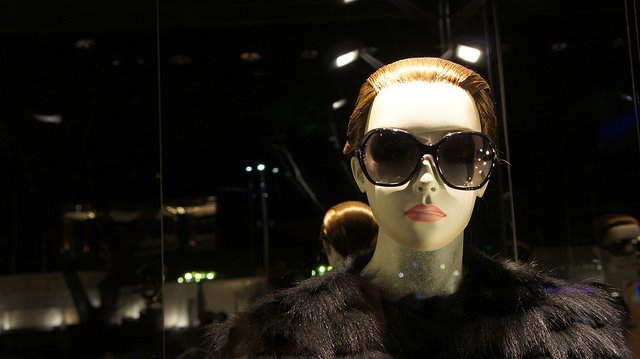 Mannequins turn hi-tech, revolutionising the window shopping experience, as a select number of retail outlets such as Hawes & Curtis' in London, House of Fraser's Aberdeen store and even our very own Bentalls in Kingston will be taking the lead in trialling the innovation.
So what is it exactly?
Using "beacon" technology installed into the mannequins, window shoppers will have details of the clothes used to style these robot-like props. This information is neatly buzzed automatically to their smartphone displaying information on where exactly they can find the outfit both in-store and online as well as the price. Mobile savvy customers can save their items later, and even better, share their favourite outfit with friends via social media, making it so much easier to get that final push to buy.
Andy Harding, executive director of multichannel at House of Fraser, says:
"We are always looking at ways to integrate new and innovative technology to help maximise customer shopping experiences. With such demand for mobile devices it's important we continue to bring new technology to our stores."
What's the catch?
Sure, this will make the retail experience a much smoother process, but in reality the only way these mannequins can interact with consumers if a) they own an Apple or Android smartphone and b) they download an app hosted by startup design and technology company Iconeme. The challenge for retailers is giving shoppers a reason to download. The app already supports this to some degree, by offering exclusive offers to app users which may help to boost downloads.
Nevertheless, we know that customers are showrooming from their mobiles, and the technology takes a leap into embracing this ever-increasing consumer behaviour, helping retailers to connect the online and offline shopping experience.
The new installations are worth celebrating, marking an innovation for the high street, and we're super excited that it's happening in Kingston!
©  "Beautiful Mannequin Woman" photo by epSos.de. Attribution 2.0 Generic