January 7, 2016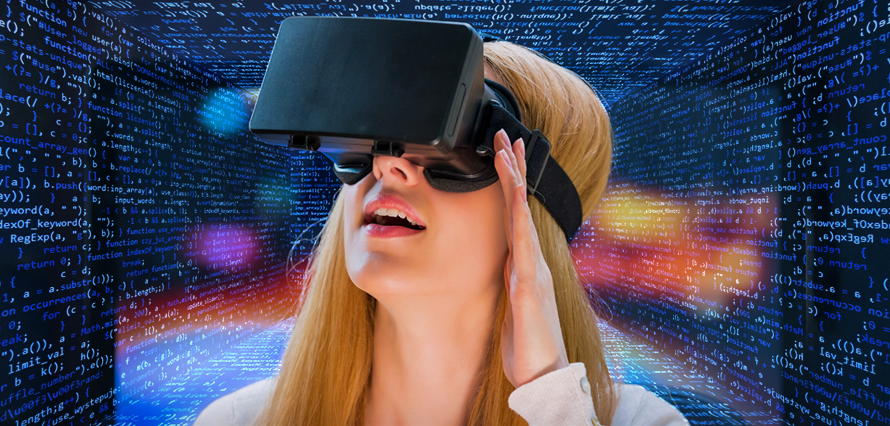 Back in Q1, 2014, Mark Zuckerburg announced Facebook's $2.5 billion acquisition of Oculus VR, signalling his intention to bring virtual reality into mainstream digital life. Two years on and Facebook have finally begun taking pre-orders for Oculus Rift. That's right you can now place pre-orders for this highly anticipated virtual reality headset, with shipment due in March. Pre-orders began yesterday at the Consumer Electronics Show, with a price point of $599.
With the majority of big names in VR exhibiting their headsets – Facebook's Oculus, Sony's PlayStation VR and HTC's Vive – there has been a huge buzz around VR at the show so far. Key discussion points around this exciting new technology include speculation around how VR will impact various industries and the degree to which VR will become a reality for the masses in 2016. There is also conjecture over the impact VR will have on the world of content and how it will open up new marketing opportunities.
Which industries will VR impact?
The first and most obvious field that VR will heavily impact is gaming, but a recent survey of over 2,000 participants found that respondents were also interested in the application of VR within the travel industry, movies, shopping and training. Interestingly Zuckerberg also plans for Oculus Rift to play a big role in his plans for global sustainability. Other areas it could have fantastic applications within are property development, health and education.  
To what degree will VR become a reality for the masses in 2016?
Despite much discussion about 2016 being the year of VR, the aforementioned survey revealed that 60% of respondents were not willing to pay over $400 dollars for a VR headset. These findings imply that the Oculus Rift headset (and probably the other higher tier headsets) will be out of reach for most people. Another barrier to entry to the purchase of these higher tier VR headsets, is that both Oculus and Vive require very high spec graphic cards to run them, thus pushing the entry price higher still and away from mass market attainment. On a separate note, almost a quarter of respondents were concerned about health implications of VR, with 11% worried that people would "lose touch with the real world" which could also have negative effect on sales figures. So, with several major barriers to entry, it remains to be seen exactly how much of a reality VR will become to the masses this year, but its certainly taking some bold steps.
What impact will VR have on content?
Let's put the concerns of price points and health concerns aside for a moment and consider what all this means to the world of content. The headsets are available, but what about the content to play and watch?! We all know the old adage that 'Content is King', and it's no secret that video is a more engaging form of media than still graphics, but with VR being even more immersive than video, how long will it be until we are calling VR the 'Emperor of content'?!
Last year, we saw various brands and artists testing the VR content waters; e.g. Paul McCartney invited a VR firm to film one of his concerts and the NBA champion Golden State Warriors was live streaming back in October. Additionally Oculus aren't missing a trick and are pioneering the first wave of VR films, like Henry, a VR film produced by the same minds behind some of Pixar's greatest works. Meet Henry..
So, with virtual reality bringing cutting edge new ways for organisations and businesses to talk to consumers, is it time to start considering some of the immersive digital marketing opportunities that your brand could engage with using this new technology?