By if-admin | July 8, 2019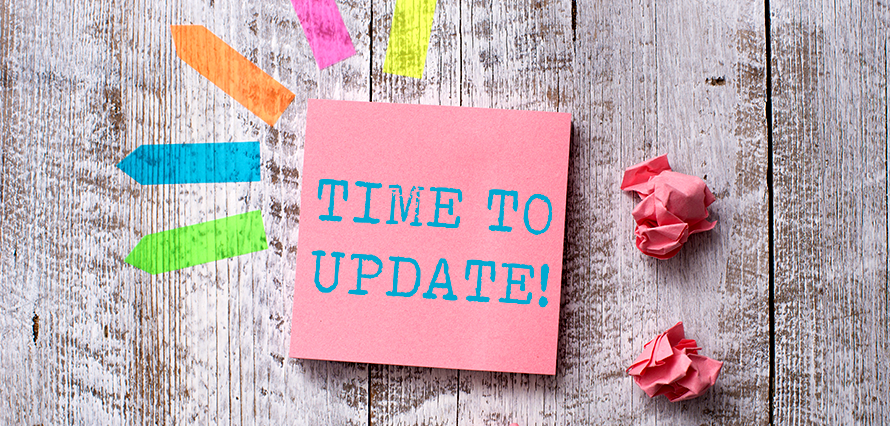 Are you up to date with LinkedIn?
LinkedIn pages have a few new ways you can improve the visibility, content and followers – here's a checklist you can use to make sure you're maximising this platform – because they have over 500m users!
Tagline
There's a space under your company name – use this to include your mission statement and describe what the visitor should expect to see on the page.
Hashtags
You may have spotted that users can follow hashtags related to their field of work – this change happened earlier this year along with the development of LinkedIn's paid targeting to incorporate interest targeting which is largely driven by hashtags. Including these in your page build will increase visibility.
"About us"
If you click to edit the header section of your page, you'll now see an expanded text section – but did you know you can also add this in two other languages?
Customised action buttons
You can now choose from several options; Contact Us, Learn more, Register, Sign up and Visit Website. Depending on your business goals at the time, you could use your main LinkedIn page to encourage sign-ups to your newsletter. Or, have you considered using a Showcase page as an event page? We're utilising this at the moment for our B2CTO event.
Content suggestions
Using the page as an Admin, you'll also notice there's a section which will help you to curate content for your followers.
Sharing information
The standard way to share updates is a text post, or you can add a photo and a link. But how many of you have shared video? If you haven't, make sure you try to post a native video (must be under 10 minutes) rather than a YouTube link as the reach will be limited for posts driving off the page. However, YouTube links will still enable to video to be played in-feed within the LinkedIn platform. You can also go live if you're feeling brave – the reach on live videos is certainly higher and of course more authentic than a heavily edited, polished output. Lastly, remember who owns LinkedIn these days… Microsoft. So, have you tried sharing PowerPoint, or did you realise the platform also supports Adobe PDF files? It's worth testing all these formats out to discover what your audience is responding to.
Invite contacts
Now, this latest update feels like something which should always have been there – it exists on Facebook so perhaps LinkedIn finally cottoned on! Visit your page on desktop and you'll see the option to invite your personal contacts to your company page via the Admin menu.
What else is coming…
Employee engagement – your team will soon be able to subscribe to company updates. This will streamline the process for employee advocacy of content, so the employee is prompted to share articles and posts rather than hoping they'll remember to check for the latest posts.
Groups and blogs – pages will soon be able to host groups and blog pages, connecting them to their LinkedIn followers and keeping those followers within the LinkedIn platform.