By if-admin | November 20, 2019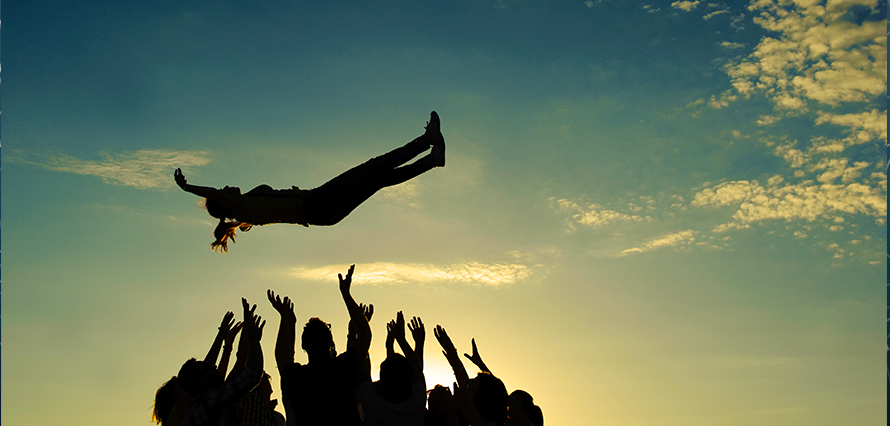 If the last week few weeks in the world of social media x politics have taught us anything, it's that the public does "give a toss" about the cut and thrust of social – even if this politician doesn't think so.
In October 2019, Twitter announced they'd be banning political advertising on the platform:
This is slightly problematic because it includes legislative ads. Presumably, Twitter will allow brand ads from the large oil & gas firms, then, but not independent charities campaigning for climate change – perhaps not the balance that a consumer might be looking for.
It also turns out that this revenue stream is not of much importance to Twitter, really. I think we can be confident in saying that most political advertising, therefore, is running through Facebook. Unsurprising, really, as Facebook recently decided that they will no longer fact check political ads. In case you're confused (and who isn't), here's a handy article showing each platform's approach – this list doesn't, however, include the latest announcement from Google – ads that refer to candidates, political parties or ballot measures will be barred from using some of Google's powerful tools.
With the UK general election looming on the horizon and the PM suggesting it's all about trust, it was a little surprising to see the furore break out over on Twitter around the @CCHQPress account during a live TV debate. The Tory press office renamed and rebranded their feed "factcheckUK" and have since been widely criticised for their inauthenticity in doing so.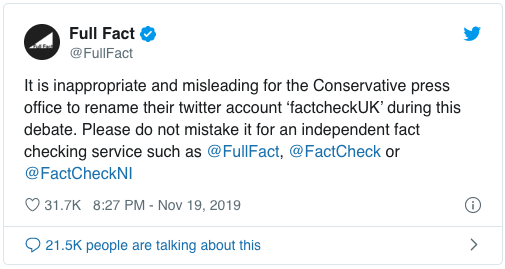 If all of this makes you wonder how you can tackle authenticity in your social media to build trust, then here are some considerations.
Social listening – if you're smart, you'll have set up social listening to ensure you're up to date with the latest facts and information in the industry, what influencers are saying and how the public are engaging with the topics you're most interested in. Analysing the data and firming up your views and responses is essential to be successful in the below points.
Authority – armed with factual information backed up by data or expert opinion, your feed becomes a trusted voice. You'll be able to join conversations and share content (make sure it's eyecatching!) to further grow trust in your feed.
Consistency – this isn't something you can do once a week or every time you have a big paid campaign running, there should be a consistent approach in the right tone of voice.
Being social – once you're authentic, you can actually be social! Right now you might simply be broadcasting on social, pushing out messages that your brand wants to shout about but not getting any engagement – that's because you're not familiar or close enough to your audience. Invest time and effort into social listening, being consistent, and you become more authentic. Your audience will then feel far more comfortable in engaging with you.
It can feel risky to start engaging on social, but with the right thinking, planning and purpose, you mitigate the risks. Guess what, we can help you with all that! Contact us to find out how.