By if-admin | October 9, 2015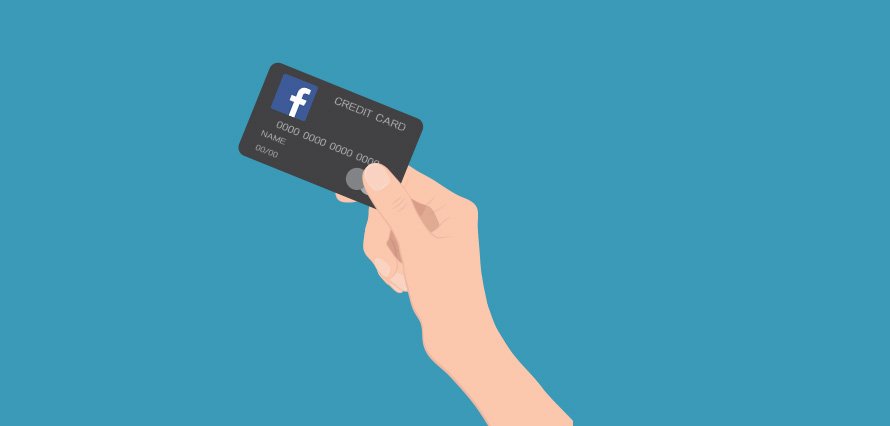 In the wake of the 2007 global financial crisis, many depositors have grown wary of over-sized banking behemoths taking high risks with their money, while corporate borrowers have been locked out from loans as those same lenders curbed their excesses and conformed with a plethora of new and complicated market regulation.
In the past few years a new breed of bank has emerged: the challenger bank. These lean institutions have none of the baggage of poorly-performing subprime mortgage overheads which burden most of the traditional banks. The challenger banks have joined the likes of crowd lenders to offer a credible alternative to the high street bank for many.
Now the financial markets are about to be shattered again – only this time by several intriguing developments in the social media world. Some are more in their infancy than others.
Facebook, the transfer scheme
For over a year, Facebook has been looking into offering financial services in the form of remittances and electronic money, taking on giants like PayPal. The social network already has regulatory clearance in the Republic of Ireland to become an "e-money" institution and is looking into the UK in the same way.
But Facebook has no immediate plans to take on the mighty high street banks themselves.
Fidor's Facebook-rated savings rates
For taking on the banks, there are others. Enter Fidor. Derived from the Latin word for trust, the German-based banking institution has no branches in the UK, nor does it need them, apparently.
Launched in September, Fidor allows customers to enjoy savings rates based on the number of likes Fidor gets on Facebook. Fidor's basic "Smart Account" is a current account which pays 0.25% interest. But this can be enhanced if you "like" the account on Facebook.
As its website explains: "We have decided to reward the community for their active participation in helping us spread the word on Facebook with the Interest for Likes feature," it states at fidorbank.uk
At present, everyone gets 0.25%. The rates grid shows that when the bank reaches 2,000 Facebook Likes, the rate will rise to 0.30%. This then graduates, so that if more than 10,000 Likes are registered, the rate peaks at 0.50%. One has to suppose that if you unlike it, the rate will fall back. And what happens if Facebook launches the much-trailed "Dislike" button?
Fidor hopes to attract digital savvy customers disillusioned with traditional banking at a time when the market is being investigated by the Competition and Markets Authority and there are heaps of regulatory diktats from the Financial Conduct Authority and the Prudential Regulation Authority coming.
One raised eyebrow comes in the form of where the depositors will be protected. Although there is a depositors' protection scheme in the UK, it is reported that deposits will be covered by the German savings guarantee scheme. Although in the European Union, it is unclear how this will safeguard UK-based depositors or whether the UK scheme's jurisdiction will override the German one.
Fidor has huge ambitions. Starting out with a savings account it intends to launch Debit Mastercards and other products, and aims for 50,000 UK customers in the next three years. The UK is Fidor's main move outside of its domestic market where it has almost 100,000 customers and 300,000 users of its community sites.
China's Facebook-pegged credit scores
If that was not eye-opening enough, enter China, where if you chat on social networks or play computer games you could boost your credit score.
In the West, your credit score is usually based on factors like whether you have kept up payments on a mortgage debt; have a criminal conviction; changed your name but not told your bank; or live in an area where more than one property shares the same post code. Anything that makes you more of a credit risk reduces your credit score.
In what is a complete break from hitherto credit scoring principles, one peer-to-peer lending site in China has already rated the credit of 50 million local citizens' creditworthiness using social networking and computer gaming data. Since February, CRF has arranged 3 million loans, although little is known about the average size of the debt.
Embracing data collated by Tencent, China's largest and most used Internet service portal, the P2P lender China Rapid Finance (CRF) has crunched the numbers of social network users, deploying an algorithm that looks at frequency and amount of time spent using Tencent's services, such as WeChat and Candy Crush Saga, a popular smartphone game.
The more that someone accesses social networks, the more they are deemed to be concerned for their personal reputation, integrity and standing, goes the view. For another, the regularity with which computer users pay up in online computer games is another indicator of their likelihood in settling debts.
As unconventional as it may seem, there is considerable merit in the initiative, which other China-based lenders may one day emulate. About 80% of Chinese nationals have no credit card history or access to credit. And none have an international credit card which could help verify their creditworthiness using international credit scoring.
But there's a rub. The credit is not cheap. Even in a country where economic growth is running at over 7% a year, the rate of interest is in the region of 21% – that is 3 percentage points higher than traditional domestic credit cards offer at 18%.
Tencent aren't alone in exploring credit facilities in the world's second-biggest economy. The Wall Street-listed Chinese e-commerce provider Alibaba recently launched Sesame Credit Management, a credit rating system that uses data from current customers.
That in itself is hardly original. In the UK, mail order catalogue companies have been offering interest-free finance options to their customers for decades based on credit history they have accumulated.
But what is new is that social media now offers a bridge to people where the retail sector has not had time to develop the same way it did in places like the UK, and which offers enormous new opportunities in the future worldwide.