October 30, 2023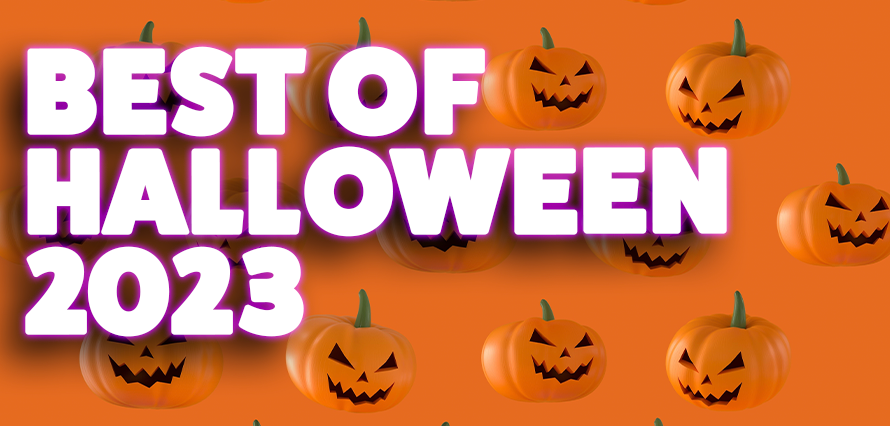 Today's blog promises to be a treat as we delve into some of the most captivating Halloween marketing campaigns that brands have rolled out this year. Halloween, being one of the most creatively inspiring seasons (I might be a little biased due to my love for Halloween), is the perfect canvas for brands to let their imaginations run wild, and this year, they certainly did not disappoint.
Our first standout is Burger King's spine-tingling creation, "The Call." Drawing inspiration from the eerie trends of TikTok, Burger King sets its sights on Gen Z, aiming to captivate their love for horror and Halloween. This remarkable campaign features a 60-second horror short film, skillfully directed by Alfonso Gomez-Rejon, known for his contributions to chilling classics like "The Town That Dreaded Sundown" and iconic TV series like "American Horror Story: Coven." The film seamlessly blends elements of camp and spine-tingling suspense, perfectly encapsulating the essence of the season.
Next up, Robot Chicken serves up a delightfully unexpected Pop-Tarts ad. Pop-Tarts may not immediately scream "Halloween," but they've joined the festivities with a campaign tied to the long-running Adult Swim show, "Robot Chicken." This whimsical ad unfolds within the zany "Robot Chicken" universe, featuring the brand's "Agents of Crazy Good" pastries collaborating with a mad scientist to build a robotic toaster. This toaster helps fulfil every Pop-Tart's dream: to be enjoyed anywhere at any time.
Then there's Ikea's "Monsters Not Included." This campaign strikes a chord with all of us and showcases Ikea's marketing prowess in a truly remarkable way.
Last but certainly not least, we have Beavertown Brewery with "Flightmare." Beavertown Brewery invites beer enthusiasts to "Please Be Terrified Responsibly This Halloween" with their captivating short film and graphic novel titled "Flightmare." The campaign is brought to life through the expert illustration of the brand's creative director, Nick Dwyer, and animated by Alice Bloomfield of Black Dog Films.
These Halloween marketing campaigns are a testament to the boundless creativity and innovation that brands can bring to the table during this spooktacular season.
If you've enjoyed this blog, why not give some of our other blogs a read? Better yet, drop us a line!