February 17, 2021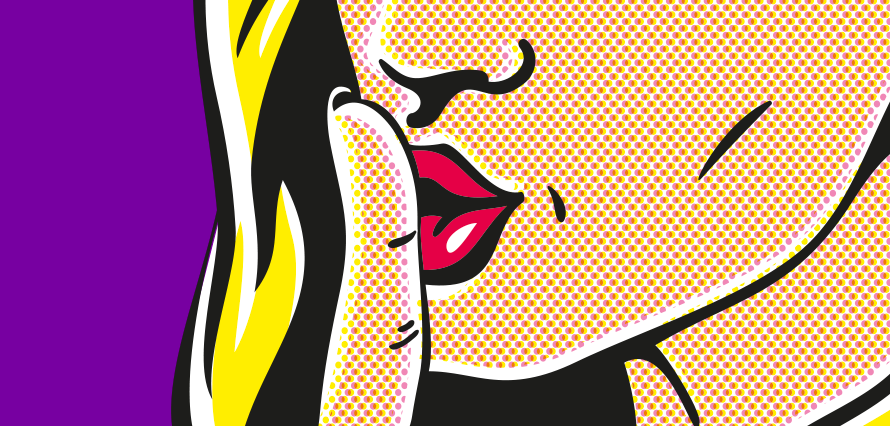 Let's get real, most of the content you're scrolling through on social right now is BORING. Social feeds are a sea of pointless pictures, yawn-inducing infographics, and videos that would send an insomniac to sleep! BUT then… you're stopped in your tracks by something stand-out, thumb-stopping, and exciting! Have you ever wondered what goes into creating such BOLD, BRAVE & DARING content? Well, if so, our latest webinar, 'Big Brand Secrets to Creating Audacious, Killer Social Content' is a must-watch!
Hit play and learn what it takes to be BOLD BRAVE & DARING ‍♀️ on social from Karl Boyce (McDonald's Director of Digital) and Laura McNally (Auto Trader Head of Content and Social Media)
There's plenty of reason to dive in! Perhaps you've never taken a risk on social? You might be a brand that has fallen into the monotonous cycle of recycling and repetition? You may even just want to know what BOLD content looks like Read on for our key takeaways from the big, brave and bold brands McDonald's and Auto Trader.
Fortune favours the BOLD!
Auto Trader found they had a predominately 'petrol-head' audience. So, when they wanted to reach a new younger audience, they needed to come up with a concept that was true to their brand (including motor vehicles) but appealed to millennials! 'This Is Not A Drag Race' come to life. The concept? Drag queens applying make-up whilst being driven around a racing circuit. BOLD in the idea, but perhaps bolder in the sense that many thought this could be seen as virtue signalling or would turn off their current audience. But they weren't worried.
Laura said, "We made an agreement with ourselves that if we lost followers, we were losing the types of followers that we didn't care about having on our channels."
Taking risks is a HUGE part of creating stand-out content. And this risk is what lead to a stand-out campaign!
DO NOT underestimate what it takes to be brave!
Anyone who has ever created KILLER content knows how difficult, challenging and tedious the process can be. There is no magic formula, there are no guarantees and there will be failures along the way. Having an idea is one thing but getting this in front of your audience is another. Karl speaks of the challenges of answering to not one, but over 200 Franchisee owners – each with their own opinion on what BOLD content looks like. Another problem Katy Howell identifies is the washing and rinsing of a great idea. "As it goes through 100 different folds of seniority, what you have that comes at the end is so ghastly that you just hope nobody actually sees it." Sometimes creating bold content is about convincing those who aren't quite as brave, to take a leap of faith.
Performance metrics aren't all that.
Awesome CPA's are great for vanity wedded marketing brains, but what happens when you become too performance-based? The answer? You become less bold in your content creation. Whilst Domino's CPA's went through the roof, they lost sight of the importance of storytelling.
Karl says, "I think we lost our way by moving from this really kind of thumb-stopping kind of content that grabs people, to actually being very, very performance-based."
Katy knows all too well how damaging this can be for brands. "If you go down the route of just performance, it's then a race to the bottom" You must pay attention to both! Laura reiterates this by highlighting the fact that they were gauging success solely on follower numbers and engagements. And whilst they will always be considered, 'This Is Not A Drag Race' was a campaign about reaching a new audience, being bold, and staying true to Auto Trader's values. The reward at the end of this was not the vanity metrics, but the sentiment behind the odd comment that validates why you took this leap of faith was taken in the first place.
Failure really isn't a big deal…
Nobody likes to fail. And as clichéd as it sounds, what really matters is how we react to failure. Karl knows that in the business of delivering the bold, there will be the odd 'f**k up'. He believes that the resilience to move on and learn from these mistakes, coupled with the curiosity to continue dreaming up big ideas is essential to managing failure.
Laura encourages her team to always, 'keep coming back to the why' when addressing any failures. "It's always more palatable when you know you're pushing boundaries and striving for something stand-out." At the end of the day, social moves fast. Although it's challenging to cut through when it doesn't work out, does it really matter? As Laura puts it; "today's news is tomorrow's fish and chip paper". Cultivating a team with a resilient and curious mindset is vital for breaking the social boring.
As Laura so eloquently quoted at the end of the webinar, "We're better to die knowing that we've tried to be bold than to live maintaining the status quo"