March 25, 2021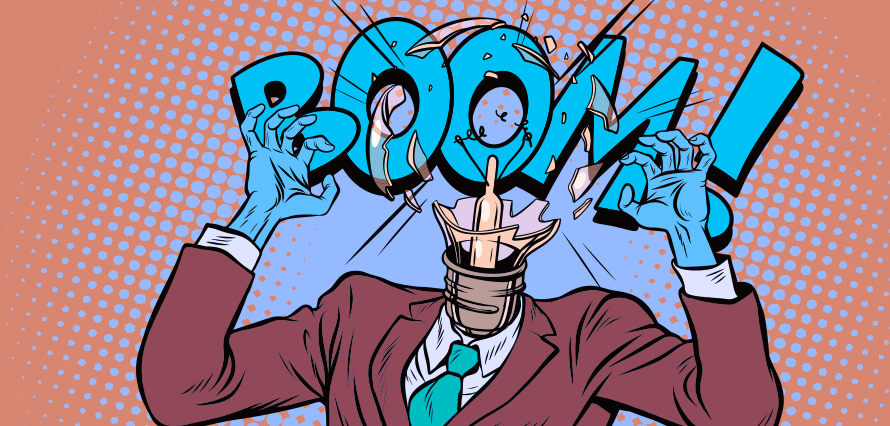 In our recent webinar, Big Brand Secrets For Creating Audacious, Killer Content, Katy Howell, Laura McNally, and Karly Boyce sat down to talk about how brands can create bold, brave, and daring content. The conversation delves into what bold looks like to them, the process involved in creating killer content, how to manage failure, how 'brandter' fits into the bold conversation, and how pre-campaign anxiety is still a thing even with years of experience behind them…
If you haven't got time to watch the full video, we've delved into a little bit more detail on how Katy, Karl and Laura deal with pre-campaign anxiety…
Firstly, nerves are normal! Whether you're launching your first campaign or your 300th, there will always be some nerves, excitement and the fear of the unknown. After 17 years of agency life, Katy Howell says, "I'm literally holding my breath as I publish it because I'm so scared". Karl agreed that the nerves and excitement are still there after all these years but countered that with the point that if there is too much anxiety, perhaps you need to question whether the campaign is what you should be doing. Controversial and cutting edge is all very well, but you have to ask yourself whether or not you are crossing the line. Karl went on to say that he will do a 'mates test' with his content creation. If he thinks he might be crossing that line he will get some honest feedback from people he trusts.
You may not have complete buy-in from all parties, but if you have the rationale behind the why, and you have created a plan based on what you know your audience and consumers want, you should be brave and bold in your execution. Keep an open, honest dialogue with your team and stakeholders throughout and most importantly, as Laura said, "make sure you create opportunities for your team to learn throughout the process". Fear of failure can be crippling, but if you don't push the boundaries and work outside of your comfort zone, you'll never venture into BOLD territory.
Lastly, Karl brings up a crucial point about the environment that you are operating within. "If you're in an environment that you don't feel as if you can test and learn or don't feel as though you've got permission to play. You're probably not in the right place."
It's up to senior figures in an agency or within a business to actively encourage their team members to push boundaries and explore their creativity without any limits. And perhaps most importantly, re-iterate that failure is part and parcel of the process and how you learn from it is the most important aspect of it all.