October 25, 2021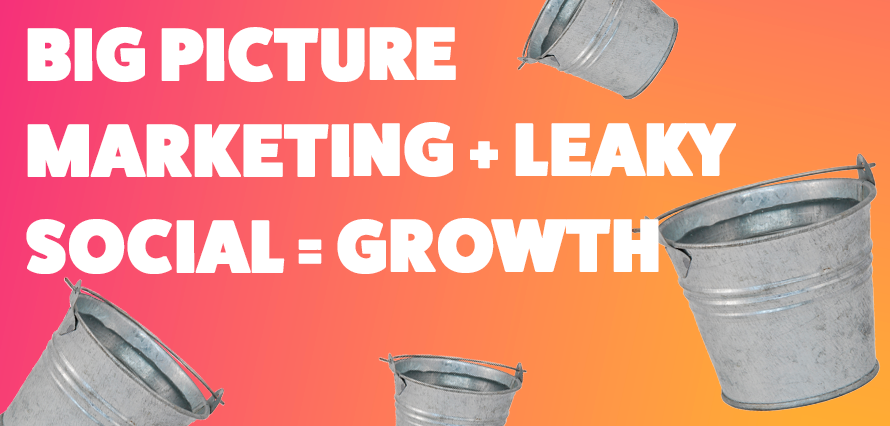 When you work every day in social it's easy to think the whole world is about social. Of course, it isn't. In fact, social is leaky and gets everywhere touching all your channels and melting into all your campaigns.
You should consider social as the oil in your marketing engine. That means having a wider view of your marketing, a better understanding of how they fit together and a way to uncover synergies.
To understand where the broader marketing plans are heading in 2022, first, it's important to go through planning, integration and how connecting your social will accelerate performance.
For many B2B businesses, the chaos of the last 18 months and jumping through short-term goals, means that now we need to get back to serious planning, and fixing what is broken.
What are the biggest challenges and how do you start to fix the issues?
Data is at the heart of everything, and you really can't be looking at old data. People are changing. So try to understand what impact your activities are having now. Don't assume they're going to perform in the way they always did pre-pandemic. You need to spend a bit of time in data and understand what your users are up to now. Do it every month and then you will be able to start seeing those minor and major shifts that take place on an ongoing basis.
Also, nowadays your buyer community is no so keen to hand over data without something of a value exchange. In social, you need to think much broader. Brand matters and you need to make your brand memorable to build brand trust. Think bigger scale, rather than down at the bottom of the funnel.
What are the priorities for companies regarding digital transformation?
 We said it before, and we say it again: people are demanding and expecting more. They want to be educated, and they want to feel they're getting value through social. So in order to do that, we cannot treat digital as separated and there has to be an omni channel approach. It's not just about the multi-channel; it's about making sure there's a consistent experience through everything. That's the only way your audience is going to get value.
Eight in ten B2B leaders say that omnichannel is as or more effective than traditional methods, a sentiment that has grown sharply throughout the past year, rising from 54% at the start of the pandemic to 83% in February 2021. It means you need to run your campaigns as one whole effort.
Where businesses should be in terms of personalisation?
Brands must make an emotional connection with the end-user, even more so after last year. People don't want to waste time-consuming content that isn't relevant. Now more than ever is understanding your customers is crucial. What are their pain points? What are their challenges? What keeps them awake at night? Users want to feel like brands are talking directly to them. Make them feel like you are talking to them one to one.
There has been a rise in neuromarketing strategy in B2B, which allows marketers to focus on the individual psychology of key buyers and decision-makers. A shift from topic-driven to persona-driven. And this is important as only 21% of buyers believe they are given relevant information from vendors, despite the majority spending more time researching their purchases than ever before.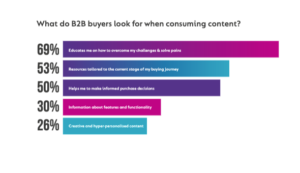 How should B2B marketers approach the challenge of content creation?
Now, Social is all about quality. It's not volume but more insight, case studies and more value exchange. So don't do content for content's sake. You need to keep it simple. Make sure it's quality content and relevant content. You want it to be that piece that educates your audience and provides them with insights and adds value. So research your topics and when you create the content, don't just publish it and move on. Revisit that bit of content and make the most of it.
What is the priority for marketing in 2022?
Content and metrics. Use the data. And if you haven't got the data focus on finding out how you access it. Most of the content we produce is based on data. As social needs to be reactive, is better to keep your metrics simple. Don't get lost in 500 things that you want to track every month. Pick a dozen that can give you meaningful and actionable insight, not just a number to capture it on a spreadsheet.
And don't forget a strong brand personality. There's a need and desire to create relationships with the brands that we're buying from. So work on the relationships with your employees, build an employee advocacy programme and focus on your community.