November 17, 2022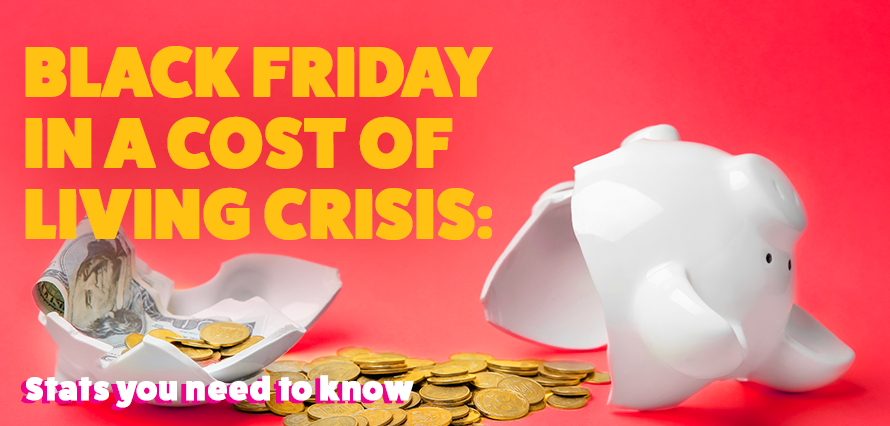 Black Friday consumer spending is expected to decline this year, as the cost-of-living crisis hits both consumers and retail brands. However, despite the financial pressures, Brits are still planning to spend an estimated £3.95B this year and a half (50%) of consumers want to take advantage of offers and deals this Black Friday to save money on gifts. In today's blog, we investigate the recent market research as well as social media conversation to uncover the latest trends, statistics, and patterns around Black Friday.
How is the cost-of-living crisis impacting Black Friday 2022?
Online-only shoppers have also reduced their spending this year by 19%, with the average online shopper spending around £40 less online than they would have in 2021 (£207)
56% of shoppers plan to buy thoughtful gifts for friends and family, while 30% will buy functional gifts, and 23% will buy essential items as presents
46% of shoppers intended to make their purchases online only, while just 10% were planning to shop solely in-store
Over a quarter (26%) of males shopping in the Black Friday and Cyber Monday sales are planning to purchase gaming consoles or devices, making this the most popular product category for men
Generational differences in shopping
Gen Z (65%) and Millennials (51%) are expected to have the highest proportion of those who are taking part in Black Friday. Next are Generation X (35%) and Baby Boomers (15%).
Millennials and Gen Z are planning to purchase clothing (47%), skincare and beauty products (25%) and accessories (22%). Baby Boomers are less interested in buying products but tend to spend more on holidays/travel (28% vs 20% among Gen Z and Millennials).
Baby Boomers is the most price-conscious generation with cost (59%), quality (48%) and special offers/discounts (43%) being the most important reasons to buy.
If on a limited budget, Baby Boomers would have the biggest cost cuts on home/furniture, household, and accessories spending. Gen Z and Millennials would mostly reduce spending on tech, accessories and home/furniture products.
Consumers are less likely to cut spending on day-out experiences as well as in-home and out-of-home entertainment.
Experiences over possessions: 76% of consumers prefer to spend on experiences than on products.
What's being discussed in Social?
As budgets tighten, interest in Black Friday is waning. Mentions -32% down YoY.
Royal Mail strikes to hit Black Friday: Late deliveries are the second biggest consumer concern (34%), with the rising cost of living (39%) being the main concern.
The conversation around Black Friday is mostly driven by mentions of tech (54%).
Consoles are the most discussed piece of tech (59%), followed by smartphones (17%) and vacuum cleaners (12%).
#nftgames (+82%) trending in the last months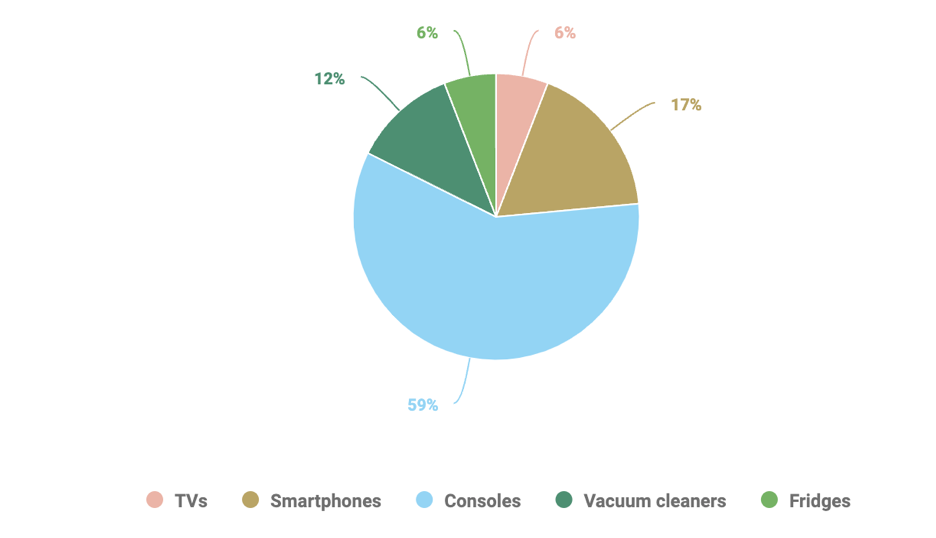 The cost of living has changed online consumer behaviour and spending. Despite shoppers reducing their spending, there are still opportunities for both consumers and retail brands. Contact us today if you want to identify the most effective social marketing strategy for your brand and always stay ahead of trends.