September 18, 2023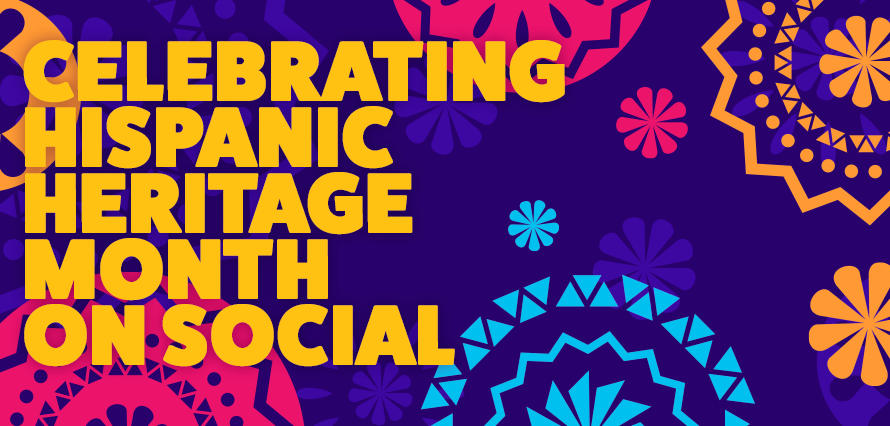 Hispanic Heritage Month kicks off on the 15th of September and recognises the contributions of the Hispanic and Latinx communities to the history, culture, and achievements of the United States. But why limit it to the US and not encourage global celebration of the culture?
While as a brand, you never should wait for a dedicated month to get involved, using Hispanic Heritage Month is a great opportunity to get educated, celebrate the community, and encourage inclusivity. However, embracing that achievement should go beyond just "checking a box." – think about how you can be inclusive in your marketing campaigns.
There are many different ways your brand can use social media as a way to express your support of Hispanic Heritage Month. But before jumping into content creation, spend some time getting familiar with the history and the community. Here are a few educational resources to reference as a starting point:
Tips and hints about social post ideas:
Posts with actions – before you plan your social media campaign, consider how you can pair your content with a meaningful action. For instance, your company might sponsor a local festival celebrating Hispanic culture, plan a volunteer day or advocate for change.
Share quotes – social media posts that feature quotes are highly "shareable," which can help amplify your message and boost engagement. This Hispanic Heritage Month, share quotes from Hispanic and Latinx activists, authors, public figures, and more. Here is a guide with popular quotes you can choose from.
Avoid the cliché – try skipping the sombreros, moustaches, or any other symbols that treat this culture as a costume. Keep in mind that there are many different subcultures within the Hispanic culture and each country and community has its own unique histories, customs, and languages.
Show your initiatives – sharing what you're watching, listening or reading in the light of Hispanic heritage with your audience on social, will not only help you increase engagement but ultimately build connection within your community. Think about making your posts interactive by sharing a poll in your Instagram story or a fun TikTok that invites comments and sparks a conversation.
Collaborate with Hispanic content creators – Partnering with a content creator can be a mutually beneficial way to run a Hispanic Heritage Month social media campaign. Depending on your company's size, budget, and industry, there are a variety of ways to engage with a content creator – from affiliate marketing links to sponsoring Hispanic content creators and more.
Demonstrate your commitment – if your company run specific initiatives that support the Hispanic community such as volunteering with a non-profit supporting the Hispanic community, now is a perfect time to share about them. In case your company doesn't actively support that community, this may be a good moment to explore why sharing about Hispanic Heritage Month is important to your company.
Use relevant hashtags – finally, to help your Hispanic Heritage Month social media posts reach the right audiences, use hashtags related to Hispanic Heritage Month: #HispanicHeritageMonth #HispanicHeritageMonth2023 #latinx, #latina, #latino.
There are many online resources to inform you and your team about initiatives like Hispanic Heritage Month. But before getting started, you need to define what content strategy you should amplify for your posts on social. The good news is that you don't need to do it all alone – if you ever need assistance in crafting content, don't hesitate to reach out, we're always up for a chat!