September 15, 2020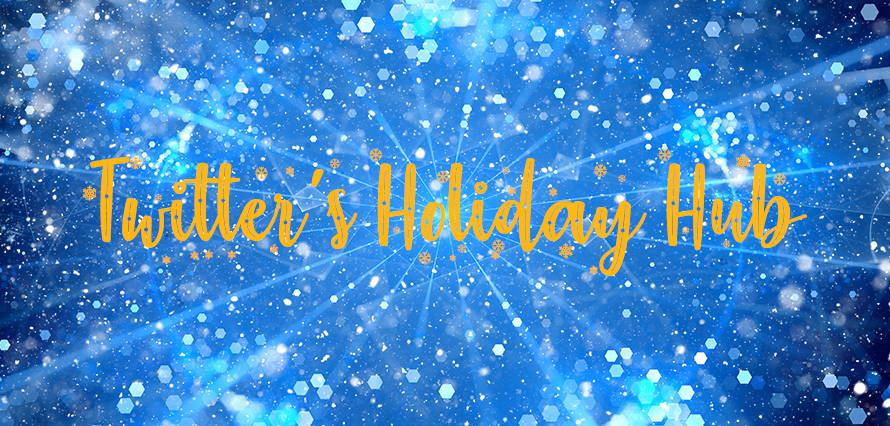 We know it's technically still too early to talk about Christmas, but in the world of marketing, Christmas usually starts in July – and this year it was even earlier! (See Katy Howell's Christmas in July Serious Social for all the facts and figures about what we were searching for, as early as April!) So, it's no doubt that most marketers are well in the swing of planning for the Christmas season, and this year it's going to be one like no other.
To help with all these marketing efforts, Twitter has launched a new 'Holiday Hub' this week; a mini-site filled with resources, advice guides, case studies, and more, for marketers to maximise the use of its ad tools and insights in the upcoming festive season.
So far, the Holiday Hub covers the basic marketer's needs, but here's what you can find right now:
Holiday calendar
Every year, Twitter releases a marketing calendar full of holidays, awareness days, and cultural events that help marketers plan their content. Within the Holiday Hub, you can find a holiday-specific calendar, covering Halloween, Hannukah, and Christmas. But, Twitter has added a little more insight into the opportunities these dates bring for brands.
"Halloween offers the perfect opportunity for brands and businesses to show off their holiday spirit by offering customers treats and deals. And as the unofficial start of the fall season, brands can tap into the excitement around the changing leaves, brisk air, or whatever the seasonal changes in your corner of the globe are." [Twitter]
Content ideas
Following on from the opportunity insights, Twitter has pulled together an article specifying what businesses can Tweet about in the upcoming season, based on popular focal points and offering advice on how to tap into these conversations, in a way that differs from before.
"Many of the classic fall moments that we've used for content in the past will still be a part of this fall, but with curbside pick-up, social distancing, and the need to stay indoors — we'll be enjoying them differently." [Twitter]
Spooky hashtags
An article that's sure to be updated as the month's progress – hashtags and keywords to use for Halloween. Twitter has released 15 Halloween hashtags that brands can tap into, based on the different celebrations and conversations that will be happening. As the mini-site is a work in progress, this is something we expect to be updated for the time Christmas comes around.
"It's hard to know what Halloween will look like this year, but one thing's for certain: many people will find new ways to celebrate. #HalloweenAtHome and #QuarantineHalloween will have traction and conversation. And there's likely to be an unpredictable hashtag with a lot of cultural, in-the-moment conversations." [Twitter]
COVID adaptation
This year has been one for adaptation, in every aspect. A lot of brands and businesses will have been making changes to their communication plans already, but it's something that will continue throughout the rest of the year. In the Holiday Hub, Twitter has linked to an article offering advice on how brands can get their messages across to keep business flowing and their consumers happy.
"As more people move online to learn, shop, and stay connected, informative Tweets help businesses connect with savvy shoppers and first-time buyers. And in the COVID-19 era, brands need to tailor their messaging to empathise with their audiences' concerns." [Twitter]
Although the hub covers the basic marketing needs right now, the case studies are interesting to check out and it's definitely one to bookmark and refer back to in the future – Christmas will be here sooner than you think! If you have any questions or are after advice on your Christmas marketing plans, then get in touch – our Christmas fairies will be happy to help!