February 28, 2017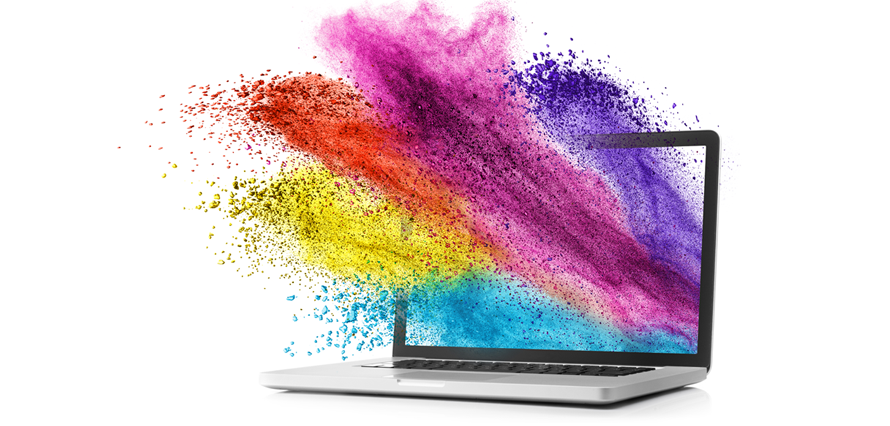 It's safe to say that the use of visual content is going to stick and there is a wealth of data that can be used to support the benefits of this type of content. On average, visuals perform 4.4 x better than text-based content and as social media marketers, we must adapt your content marketing strategy to remain relevant. If we use what people digest in just one minute online as a gauge, consumers are connecting to, searching for, watching, creating, downloading, and shopping for content more than ever.
Visuals increase message association, brand awareness, engagement and enhance the overall look & feel of your presence online. Furthermore, 41.5% of marketer's state that original graphics performed best, as opposed to stock imagery, reminding us that accompanying content with customized visuals for specific audiences is the way forward.
Visual content can come in the form of images, GIFs, video, infographics, slide shares, animations and many more. The way in which stories are shared have shifted from telling to showing and especially online. There are several reasons why brands must embrace and continue to use high quality, original visuals.
On top of the planned & persuasive written copy, visuals enhance emotional reactions. This can happen due to the association with a memory, concept etc. Brands become more relatable when their stories are expressed this way.
If you are looking to grab and keep attention with a block of text or generic picture, you are working with the wrong species. We are getting lazier & do not want to spend much time or energy processing information. Beautiful, relatable creative visuals increase the willingness to view content by 80% and when you're able to grab a reader's full attention, you're able to broaden your reach and boost engagement.
Incorporating appealing visual content can increase how much your audience absorbs and remembers. Studies show our brains not only process visuals faster, but they retain and transmit much more information when it's delivered visually. Communicating is no good if it's not retained by the target audience.
Not all brands are thrilling and while it's important to stay true on social media, creative visuals, photography and video present "less-exciting" brands with an opportunity to add a human element and increase engagement. For B2B's assets such as data sheets & whitepapers may be best-suited for a more "business-like" approach but social media will allow for brands to surprise customers by engaging in conversations, show a sense of humour and blend both experiences.
Here is an infographic breaking down how you can be a total bad-ass using these thumbs stopping visual types. Once you know what you want to use, start to position your brand image, market your products by showing what you have for them and how you can solve their problems. Let visuals lead the engagement with community!!!!!!