May 2, 2023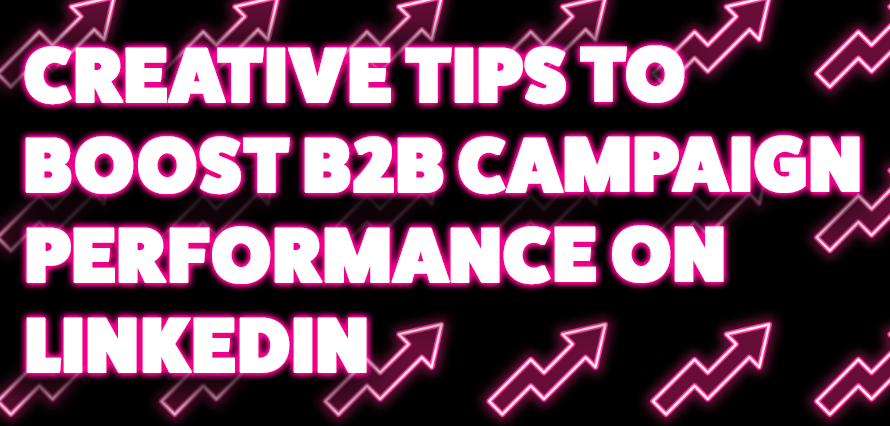 Businesses work so hard to succeed on social media, but sometimes a small missing piece can be a deal-breaker. Video is certainly one of the most effective tools for B2B marketers to send their messages across on LinkedIn. Creating your visuals properly is essential to ensure your B2B campaign runs effectively on social within the time and budget that serves the campaign's purpose. Here are a few quick wins you might consider when doing a video campaign on LinkedIn next time:
Variety in video durations depends on campaign objectives.
Determining the length of your video is less about the actual time and more about your goals. According to recent report findings, shorter videos tend to perform better for consideration objectives, whilst videos of all lengths, up to 30 seconds, perform well in both awareness and conversion (+13% lift in click-through rate (CTR) with 15-30 second duration).
The brand logo should always be in the visual regardless of the campaign objective.
Reports say that there is a +17% lift in CTR when featuring the brand logo in the opening 2 seconds of a video. LinkedIn also suggests that assets featuring people in the first 2 seconds outperformed all other assets, and surpassed competitor average CTR by +69% for consideration/conversion objectives.
Focusing on a human storyline within the video creative can really boost your ad performance beyond LinkedIn.
Use brighter colours with high contrast for awareness campaigns.
While brands should stay true to their brand guidelines, for lower funnel objectives it's recommended utilising low contrast as it gives a more professional tone.
Incorporate some of these findings into your videos to see how it works for your brand. This will help you better understand how and where to optimise your paid campaigns. Marketers are always pressed to prove performance on every marketing decision and justify spending. Implementing these suggestions saves you both time and budget.
Finally, using analytics to monitor how your content is being received is the greatest indicator. Creating a custom brand strategy is always best to build out your own best practices for LinkedIn. What are you waiting for?
Don't get lost – we got you. Work with an experienced partner – like us. Get in touch today!