By Katy Howell | November 10, 2020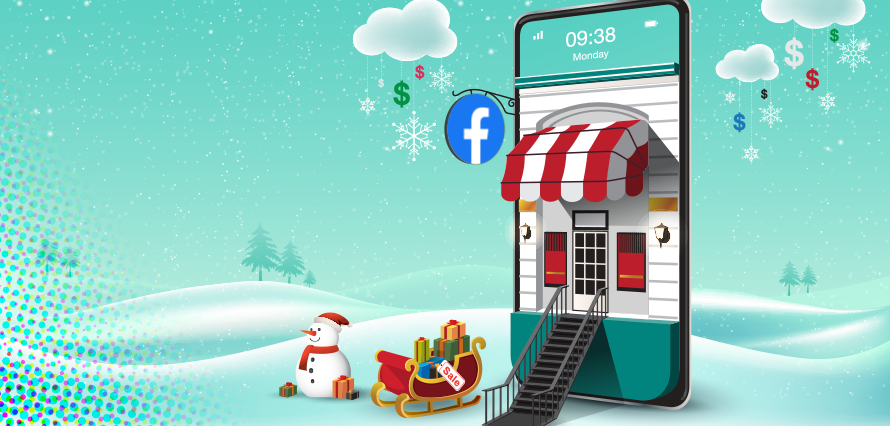 2020… what else is there left to say? A soul-sapping, up and down rollercoaster of emotions that has forced some to do the unthinkable. Yes, that's right people. Christmas trees are sprouting up in front-rooms across the UK as families and friends alike look to 'light up lockdown'.
Like it or not, the pandemic has shaped behaviours, trends and the way we live our everyday lives. And when it comes to shopping, things are no different. The crisis has widened consumers' appetite for choice, and we've seen huge shifts in consumer behaviour – particularly when it comes to social!
Companies are having to adapt to stay competitive. Many having to quickly embrace selling direct-to-consumer. A space quickly becoming over-crowded, noisy and hotting up just in time for the Christmas rush!
If you're a brand selling D2C on social, the holiday season won't be plain sailing. Not just to new customers, but to those 'loyal' shoppers too. 40% of consumers have tried a new brand during the pandemic, and only 12% of consumers said they will shop from the same retailers and brands as they did last year.
What worked for you seven months ago on social simply won't work now! If you want to succeed, you've got to make the most of social. Here are some tips for D2C marketers to get you revved up in time for Christmas.
Get personal with your ads!
25% of consumers plan to rely on ads to get new ideas and research their Christmas shopping (McKinsey & Company). And with 1 in 4 purchases now made online through direct interactions with a social media outlet (visa), it doesn't take a genius to realise how valuable sales through social have become!
Make Your Social Media Feed Shoppable!
Break down those barrier-to-purchase walls with a simplified selling approach with shoppable posts. From "shop now" on Instagram to "buyable pins" on Pinterest. Platforms are geared towards providing a smooth purchase process, something brands must take advantage of in a world where consumers are easily put off by cumbersome purchase journeys. 31% of people are now relying on social for Xmas inspo, so you can't afford to be ignoring the latest functionality for selling on social.
Sell your brand as well as your product!
Yes, you're selling products but don't become robotic and monotonous in your approach. Showcasing your products through shoppable pins is essential. But don't forget to tell your brand story, jump onto timely trends, and spark conversations with your audience. Interacting with your audience is essential for building a strong sense of community and trust!
Think what we're saying makes sense? Want some more tips on scaling D2C through social? Well, you're in luck. Join our upcoming webinar: Scaling D2C with social media rocket fuel on the 23rd of November for expert advice from Immediate Future CEO, Katy Howell, Andertons Music Digital Marketing and Communications Manager, Jocelyn Kirby, and Brandwatch Data journalist, Leia Reid!